Among the most frequently asked questions that we receive in our office we find: Can an illegal immigrant fly within the US?
So, can I really travel by plane while being illegal in the USA? In this article we will answer this and other related questions.
---
In addition, you can always call our immigration lawyers in Los Angeles at Lluis Law. The firm offers the most efficient service to obtain any of the different types of American visas and we will show you also how to obtain the Green Card. For now let's delve into knowing more about how can an illegal immigrant fly within the US.
LATINOS WITH OVER 50 YEARS EXPERIENCE
Tell Us Your Case
Can an illegal immigrant fly within the US in 2023
If you are wondering if you can travel within the United States if you are undocumented, the answer is yes, you can travel within the United States without papers. However, there are risks to be aware of.
Undocumented immigrants traveling through the US are often intercepted by immigration authorities. In addition, their lack of legal status makes it difficult for them to leave or enter the United States.
Also, the following should be taken into consideration: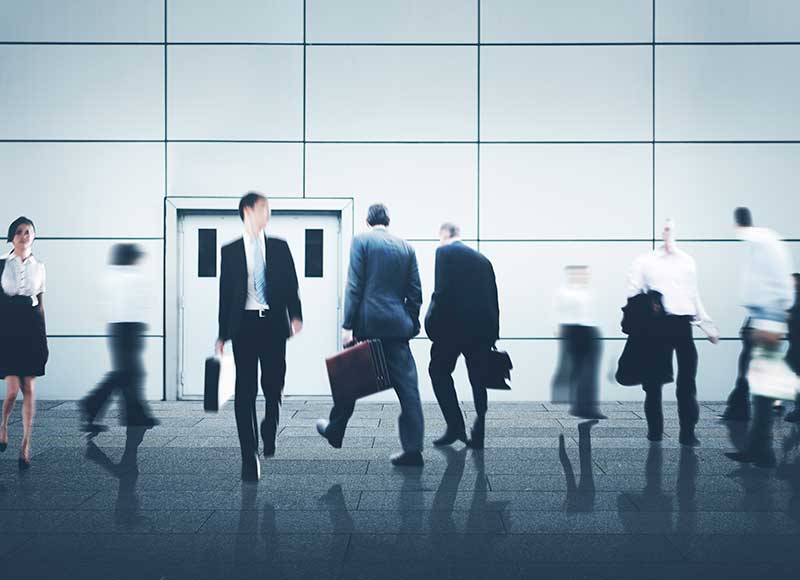 Air Travel
In order for an undocumented person to fly within the United States, they must submit one of the following documents to the airline:
Alien passport;
State identification document;
State driver's license.
As of May 2023, only identification documents and driver's licenses in the REAL ID format will be accepted .
To get this document, the applicant must prove that they are in the US. Otherwise, after that date, they can only board a plane using the foreign passport of the country of origin.
Undocumented immigrants who want to travel outside the US will not be able to use their state ID or driver's license, as they are only allowed to board the plane using their passport.
Thus, as part of the new law to travel within the United States in 2023, undocumented immigrants must use their foreign passport both for travel within and outside the country.
Ground transportation
Ground travel between different US cities depends on the transportation company, as some may or may not ask for identification. It is advisable to contact the transport company in advance to know the documents they require. Likewise:
Public transport trips within a city do not require any type of identification. For example, take the subway in Los Angeles or a bus in New York;
If you cross the border into Canada or Mexico, you must have your passport on hand.
Travelling by Sea
Sea travel has ID requirements very similar to land travel:
For travel within the US, the required documentation depends on the transport company. It is advisable to contact them in advance to find out what documentation is required.
For travel outside the US, the passport must be submitted to the transportation company.
There are many who are looking for information on how someone can travel illegally within the United States and if you read on we will show you the options and implications.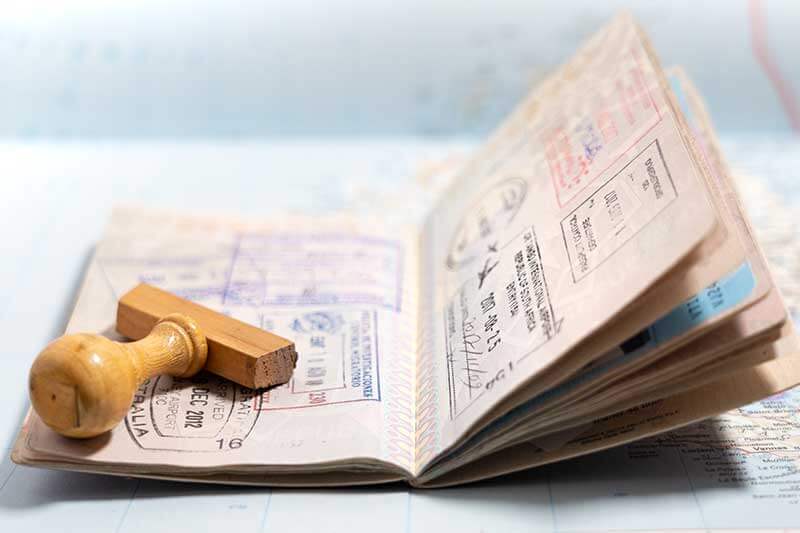 In addition to knowing how can an illegal immigrant fly within the US, perhaps you did not receive the entry stamp to the country. This is something different and in this case we invite you to read our article "My passport wasn't stamped when I entered US".
Requirements To Travel Within The United States In 2023
Next, we will show in detail some of the documents that can be submitted to meet the requirements to travel by plane within the United States:
US or foreign passport;
Driver's license issued in any state;
US passport card;
Transportation Worker Identification Credentials (TWIC®);
Canadian Provincial Driver's License or Indigenous and Northern Affairs Canada (INAC) card;
Registered Traveler Card (must include name, date of birth, expiration date, gender, and a counterfeit protection feature);
Department of Homeland Security (DHS) Enhanced Driver's License;
Permanent Resident Card (Green Card);
Border crossing card;
United States Military ID;
DHS "Trusted Traveler" cards (NEXUS, SENTRI, FAST, Global Entry);
Driver's licenses or other state photo cards issued by a Department of Motor Vehicles (or its equivalent) that meet REAL ID requirements;
An identification issued by an airline or an airport, if issued with a security plan authorized by the Transportation Security Administration (TSA).
In the following link you can find the list of valid identifications of the security controls of TSA.
Considerations To Take Into Account
Non-US or Canadian citizens are not required to carry their passports if they have documents issued by the US government. For example, the Green Card.

If they do not have documentation issued by the US government, then they must carry their passports when visiting the United States;

Minors under the age of 18 traveling to the US with an adult are not required to show identification at check-in.
Those travelers who do not submit an acceptable identification document may be subjected to additional controls.
Travelers who deliberately refuse to provide identification at the security checkpoint will not be allowed to enter the secure area of ​​the airports;
Note: Since 2017, TSA has been conducting various tests with Credential Authentication Technology (CAT) at security checkpoints in some US airports. This verifies the authenticity of the traveler's photo ID.
Requirements For Minors Traveling Unaccompanied
Minors between the ages of 15 and 17 traveling alone must submit one of the following documents:
Passport;
Driver's license;
Credit card;
School ID;
Library card;
Birth certificate;
Social security card;
Evidence of automobile insurance in the name of the passenger;
Identification of an organization (such as a social club for example)
Birth Certificate;
Business identification.
Minors between the ages of 5 and 14 traveling unaccompanied are not required to show identification at check-in. However, they are recommended to carry some form of identification during the trip.
Can I Travel If I Have A Pending Immigration Case?
Although an illegal immigrant can travel and fly within the United States, the rules do not change. Therefore, if you want to leave the US while an immigration case is being processed, you will need one of the following documents to re-enter the country:
Transport documents;
Re-entry permit;
Advanced travel permit (advance parole);
Refugee travel document.
As long as the foreigner has requested an adjustment of status, a Green Card or political asylum in the United States.
Those aliens protected by DACA or TPS in the United States must apply for and obtain advance permission if they wish to re-enter the US.
If you want to get further information on what is advance parole, you will find an article dedicated to this topic on our blog.
If I Leave The United States, Can I Re-Enter?
Aliens who have entered the United States illegally, either because they crossed the border irregularly or extended the time of their visa, may be banned from entering the country again.
The longer aliens have been in the country irregularly, the longer the ban on re-entry into the U.S. will last. For example:
Less than 180 days. There is no automatic re-entry ban, but an immigration officer can deny entry due to illegal stay in the country.
Between 180 days and one year. The re-entry ban will be 3 years;
More than a year. The re-entry ban will be for 10 years.
You may be interested in knowing in detail the consequences of staying in the US illegally in our related article.
Can You Travel Without A Passport Within The United States?
Currently, there are no states that require passports from US citizens to fly within the country. The airline or TSA should not ask you to submit a valid passport. However, it is advisable to carry it by hand as an additional identification in case you do not have other forms of identification.
In short, you can travel between the 50 states and US territories without a passport, as long as you have a driver's license or state-issued ID with you.
Also, make sure you have your driver's license and other REAL ID-compliant identification by May 2023.
Note: To travel internationally, it is necessary to have a passport. Therefore, it is vital to have it on hand and being currently valid.
Air Travel Within The United States With A REAL ID
Although an illegal or undocumented immigrant can fly within the United States, they will be at great risk. As of May 2023, travelers must submit a driver's license or identification card that is REAL ID or other identification to travel by plane in the US.
The rule only applies to those over 18 years of age. If the identification is not a REAL ID, they will not be able to go through the TSA security checkpoint.
What Happens If A REAL ID Is Not Obtained?
A REAL ID card is only necessary as identification for certain cases such as boarding a domestic flight or entering federal government facilities.
In addition, a REAL ID that verifies the identity of the traveler may not be necessary to carry out certain procedures. These include:
Vote;
Carry out banking transactions;
Apply for a government benefit.
We recommend that you contact the federal, state or local agency to confirm what type of identification they require to apply for benefits and perform other procedures.
Things To Keep In Mind When Driving
Like US citizens, non-citizens in California may be eligible to drive legally. Additionally, non-citizens with Deferred Action for Childhood Arrivals (DACA) status are eligible to apply for and obtain a standard Class C license or an AB 60 license.
In the event that a traveler is detained by immigration authorities or police while being in their car, it is recommended that they following the next steps:
Stop the car in a safe place as quickly as possible;
Switch off the car, turn on the internal light, partially open the window and place your hands on the steering wheel;
If requested, show the officer your driver's license, registrations, and proof of insurance;
If an officer asks to search the car, the traveler can refuse. However, if the officer believes the car contains evidence of a crime, they may search it without consent;
Both drivers and passengers have the right to remain silent. Passengers will be able to ask if they can leave. If so, they must leave quietly.
Can Officers Ask Me About My Immigration Status?
Officers can ask travelers about their immigration status, but under the Fifth Amendment, they have the right to remain silent and will not have to answer questions about where they were born, whether they are a US citizen, or how they entered the US. .
However, different rules apply at borders, at international airports, and for individuals with certain nonimmigrant visas, such as the US tourist visa and the B-1 business visa.
If you are not a US citizen, but have valid immigration documents, they must be submitted to the immigration agent if requested. It is important not to lie about citizenship status or provide false documents.
If you are about to apply for citizenship, remember that there are criminal bars to citizenship. Detailed information on this topic can be found in our related article.
What Is Considered A Border Patrol Checkpoint?
The US border patrol operates out of traffic checkpoints, these include 33 permanent traffic checkpoints near the border with Mexico. The purpose of these inspection stations is to deter illegal immigration and any smuggling activity.
The border patrol can conduct checkpoints within 100 miles of the border. Also, DHS sometimes enters buses or trains to request documents from passengers. Agents may stop a vehicle to briefly question its occupants, even if there is no reason to believe the vehicle is carrying undocumented individuals.
What Are Some Checkpoints In California?
Next, we will show you some of the main control points within California, these are:
San Clemente: Located 7 miles south of San Clemente on Interstate 5;
Highway 79: Located one mile west of Sunshine Summit;
I-8 West: 3 miles east of Pine Valley on Interstate 8;
Highway 94: Located 24 miles east of San Diego on California State Route 94;
Highway 78/86: Just south of the intersection of California State Routes 78 and 86, just west of the Salton Sea;
Temecula: 24 miles north of Escondido on Interstate 15;
Highway 111: Between Niland and Bombay Beach;
Highway S2: 7 miles north of Ocotillo and I-8 in eastern San Diego County on S2 (Imperial Hwy/Sweeny Pass Road) between I-8 and State Route 78.
How To Prepare To Travel By Plane In The United States?
If you have come this far and are still wondering if I an illegal immigrant can fly within the United States by plane? The answer is yes, they can but they need to prepare the following documents before traveling to the US:
1# Visa Holder Or An ESTA
The Visa Waiver Program (VWP) exempts nationals of some countries from flying to/in the United States on a visa. However, for this to happen the alien must:
Be part to one of the 38 countries belonging to the VWP;
The purpose of the trip is tourism or business;
The stay in the US is less than 90 days and the status of tourism or business cannot be extended or modified;
Have a round-trip ticket issued by a commercial airline or cruise ship that has signed the agreement with USCIS and arrives in the US through said company.
When The ESTA Is Not Possible
If the alien does not have any of the previously mentioned conditions, they must apply for an American visa. As long as the goal is:
Work or study in the US;
Representing a media outlet and traveling to the US is for a professional reason;
Travel for certain professional reasons, such as musician, actor, athlete, artist and others;
Travel to the US on private planes or vessels;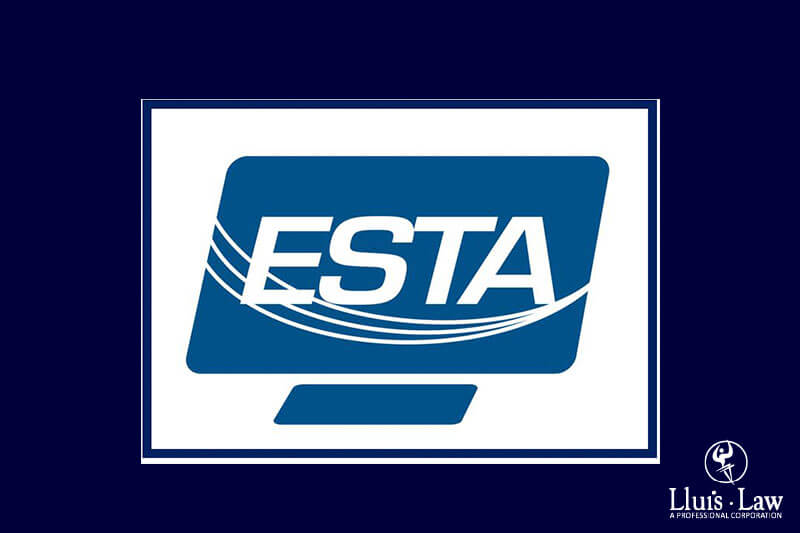 If you have committed a crime and/or are convicted of one, you will also not be able to apply for an ESTA . In our website you can find a blog describing what is an ESTA authorization.
If I'm Only Going To Make A Stopover In The United States, Do I Need An ESTA?
Foreign nationals belonging to the VWP program need to apply for the ESTA even if their purpose is only to stopover at a US airport.
In our related article on the US transit visa, you can find information regarding this visa specifically focused on stopping over in the United States.
2# Have a Travel Insurance
Although the US is a safe country for travellers, the most relevant incidents are usually related to medical assistance, either due to accident or illness. For this reason, it is advisable to have travel insurance.
Although American health care is of high quality, it comes at a very high cost. For example, the average cost of a scan or CT can be between $1,200 and $3,200.
3# Have A Credit Card
The currency of the United States is the US dollar, so some money must be exchanged before arriving in the US for small cash payments. However, in the US you can pay by credit card almost anywhere.
4# Take Into Consideration Form I-94
Today this form is no longer mandatory because airlines and cruise companies have stopped giving this form to passengers since the customs office electronically obtains the entry and exit data of travelers.
However, Customs continues to issue Form I-94, Arrival/Departure Record, when travelers enter the country by land or request a paper copy for certain reasons related to immigration status or employment authorization.
Frequently Asked Questions On an illegal immigrant options to fly within the US
Can you travel within the United States with an expired passport?
As a general rule, it is not possible to travel in or out of the United States with an expired passport and any other identification documents. 
Can I travel with a Mexican passport in the United States?
It is possible to travel through the United States with a Mexican passport, as long as the passport has not expired. 
Can I travel within the United States with a work permit?
It is possible to travel within the United States with a work permit. This is because the work permit is a photo ID issued by the US government. However, you cannot use the card to travel outside of the US.
Can a pilot order me off the plane?
Aircraft pilots have the right to refuse to fly with a passenger if they believe that passenger is a threat to the safety of the flight. However, the pilot's decision must be reasonable and based on observations of actions and not stereotypes. 
Lawyers In Los Angeles To Fix Papers In The United States
Although it is possible to change of status from visitor visa to Green Card, it is a complex and stressful process. For these cases, an immigration attorney can address your legal needs.
Now that you know how can an illegal immigrant fly within the United States without papers, you are much more informed to face this situation. Of course, remember that a good lawyer can be key to getting you out of more than one immigration issue.
---
The lawyers at Lluis Law have the prestige of having more than 50 years of combined experience helping immigrants in all types of immigration procedures to legally access and remain in the US.
LATINOS WITH OVER 50 YEARS EXPERIENCE
Tell Us Your Case