In this article you will find all the updated information about the crewmember type D visa for the United States and how to apply nowadays.
---
All foreigners will need one type of visa to enter the US, including pilots of ships and planes. If you or a family member needs to apply for any type of visa, the immigration lawyers in Los Angeles at the Lluis Law firm will be able to help you. Call us to schedule a private consultation.
LATINOS WITH OVER 50 YEARS EXPERIENCE
Tell Us Your Case
What you should know about the type D crewmember visa for the United States in 2023
Among the different types of American visas we find the D type crewmember non-immigrant visa exclusively created for crew members of aircraft or ships who need to temporarily transit through the US.
The type D visa is created for pilots, co-pilots and other flight attendants, as well as stewardesses and flight attendants. Upon being granted a D visa, you will receive a D-1 visa to enter the US and will be issued a D-2 visa if you plan to depart on a different vessel than the one you arrived on.
The crew of ships and planes in some cases may only need a D visa. But there are times when for work reasons they may also require a US transit visa type C-1. In these cases it is better to apply for a combined C1/D visa that includes both benefits.
What does crewmember visa mean?
As its name indicates, the crew visa is exclusively for personnel on board ships and aircraft. It also includes doctors and nurses, cooks, waiters, cleaners, maintenance staff, bartenders, entertainment staff and others.
D visas are only good for people entering the US for work purposes. as crew members inside the ship. If you happen to apply for a C1/D visa, then you can take a short tour of the city or area of ​​work.
This type of visa has 2 categories:
D-1 visa. It is the same D visa since there is no D visa as such, but the D-1 and D-2 visas.
D-2 visa. It is for crew members entering the US and departing on a different plane or ship than the one they arrived on. Generally, people departing on the same transport in which they arrived only need the D-1 visa.
Permitted purposes for the D visa
To apply for the D visa, the applicant must prove to be a member of a crew and hold a position of:
Pilot or flight attendant on a commercial aircraft.
Captain, sailor or machinist on a ship.
Apprentice on board in a training ship.
Lifeguard, cook, stylist, waiter or other personnel who provide services.
Purposes not allowed for the D crew visa
You may not qualify for a D crew visa if you do not meet the criteria below, however, you may qualify for other visas. These prohibited purposes are:
Dry dock. You will not qualify for a D visa if you serve on a ship in dry dock, but you may be able to apply for a B-1 visa.
Cabotage officer. You will not qualify to replace a foreign ship's personnel. However, even if you do not qualify for this visa, you may qualify for a B-1 work visa.
Private yacht. Crew members of a private vessel sailing in United States waters will not qualify for a crew visa but they can apply for a B-1 visa.
Fishing boat. Members of a fishing crew based in the US can apply in some cases for an H-2B work visa.
Outer Continental Shelf. Crew members who remain on the Outer Continental Shelf may apply for the B-1 visa instead of the D type crewmember visa.
Crewmember visa restrictions
You will have a series of restrictions or prohibitions to take into account if you have a crew visa. You will not be able to do the following:
Fishing activities if the vessel's home base or home port is in the US.
Work in the USA.
Process an adjustment of status in the US.
Apply for an extension of your D visa.
Finally, you must also disembark and depart from the same port where you arrived.
How to apply for the type D crewmember visa?
To apply for the type D crew visa for the United States, you must submit the following documents:
Valid passport.
A recent photograph.
Electronic visa application through Form DS-160.
Receipt of payment of the visa fee for $160.
Job letter specifying the position held within the crew.
Ship crew documentation:

Ship name.
Date and port of entry and exit.
Job position.
Length of time you will be in the US.
Reason for the trip.
Name and address of the local agent in the USA.
Financial responsibility of the company while the applicant is in the US.

Documentation for aircrew:

Original letter from the airline.
Frequently asked questions about the type D crew visa
Remember that these are only common questions that we get in our law firm in Los Angeles, if you have more, do not hesitate to contact us as it is the best way to give you personalized attention.
What is a C-1/D visa?
The C-1/D visa is the name of the visa for a crew/transit. It is normally used by workers on ships or cruise ships to transit and embark in the US. It is a temporary visa and cannot be used to legally work in the United States in a company other than the one indicated in the application.
Can my C-1/D visa application be denied?
C-1/D visas are not always granted. This is due to reciprocity issues. Depending on certain circumstances, the consular officer may issue the C-1 and D visas separately instead of unified.
To avoid these scenarios, it is advisable to get the help of our lawyers who allow you to determine your best options when processing any type of visa.
What type of visa do cabin crew need?
The correct visa for cabin crew on a commercial airliner is the C-1/D transit visa. This visa is mandatory for all crew members in international airlines and shipping companies. The C-1/D visa is issued to crew personnel so that they can legally carry out their work activities.
How long is the crew visa valid for?
Crew visas are for multiple entries and are valid for 2 years. After it expires, you will need to apply for a new one.
Can family members apply for a crewmember visa type D?
The relatives or companions of the crew members who are not part of the service personnel of the vessel or aircraft, will need to apply for a B-2 visa if they will travel to the US, even if it is as a companion of the crew member.
People who benefit from the Visa Waiver Program (VWP) and have an ESTA permit authorization will not need to apply for a B-2 visa to accompany crew members, nor will they need a crewmember type D visa.
Please note that the ESTA program is only available to those entering the US under a participating carrier. The vast majority of ocean carriers do not participate.
Do I need a lawyer to process the type D crewmember visa?
You can apply for a crew visa on your own. However, if you want to know exactly the requirements, processes or documentation required and avoid mistakes to process a crewmember visa D, it is advisable to find the advice of a lawyer.
The lawyers at the Lluis Law firm are specialists in all types of immigrant and non-immigrant visas, including type D visas and type C visas. For more than 40 years they have helped hundreds of immigrants with family-based immigration petitions.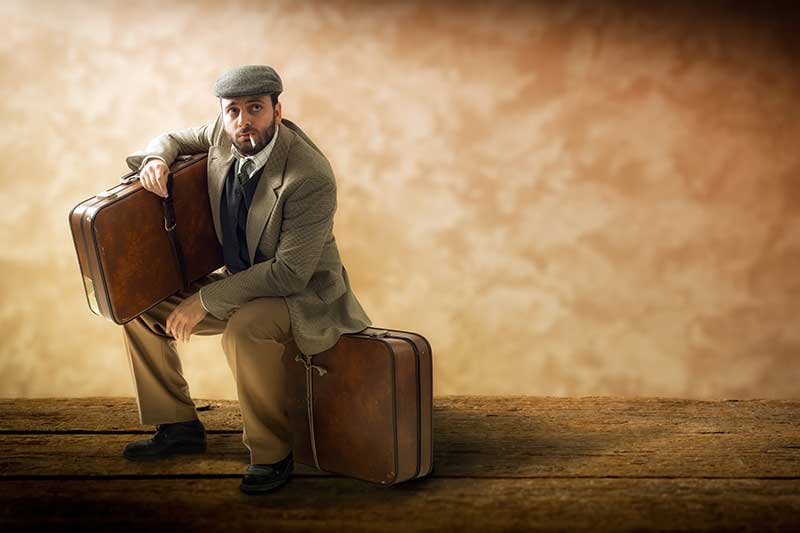 What can the Lluis Law firm do for you?
If you need help applying for a US visa, our immigration attorneys will be happy to assist you. We have specialized staff who help you fill out the forms and gather the necessary documentation.
---
If you want our help, call us today and schedule a personalized consultation with any type of case in which you need legal advice.
LATINOS WITH OVER 50 YEARS EXPERIENCE
Tell Us Your Case