There are certain crimes that prevent aliens from obtaining American citizenship. This criminal bars to citizenship are not only due to convictions received in the United States but also in other countries.
---
Our immigration lawyers in Los Angeles are also expert criminal lawyers who help immigrants know how to become a US citizen, in case you encounter obstacles along the way.
LATINOS WITH OVER 50 YEARS EXPERIENCE
Tell Us Your Case
Criminal bars to citizenship in 2023
If you plan to obtain American citizenship, you should know that there are certain crimes that prevent it. One of the most important requirements to pass the scrutiny of the Citizenship and Immigration Services (USCIS), is to maintain a clean criminal record.
Immigration law establishes permanent bars to citizenship for certain criminal activities;
While for others, such a ban is only temporary.
If aliens have a criminal record for felonies or crimes of moral turpitude, their application could be rejected. This is because the government will question the applicant's good moral character.
It does not necessarily have to be a felony for your application to be denied. That is why it is very important to consult with an expert lawyer about deportable offenses.
What Prevents You From Being An American Citizen?
The criminal bars that block the process to US citizenship are divided into two groups:
1. Crimes That Permanently bar you from Citizenship
Murder, or
Aggravated felonies for convictions after November 29, 1990.
The prohibition to become a citizen after obtaining the Green Card is automatic. USCIS will deny any application for naturalization if these types of crimes appear within the applicant's criminal record.
Aggravated felonies include:
Rape.
Child pornography.
Firearms trafficking.
Association for crime / organized crime.
Fraud of $10,000 or more.
Furthermore, the applicant runs the risk of being placed in deportation or removal proceedings for any of these crimes.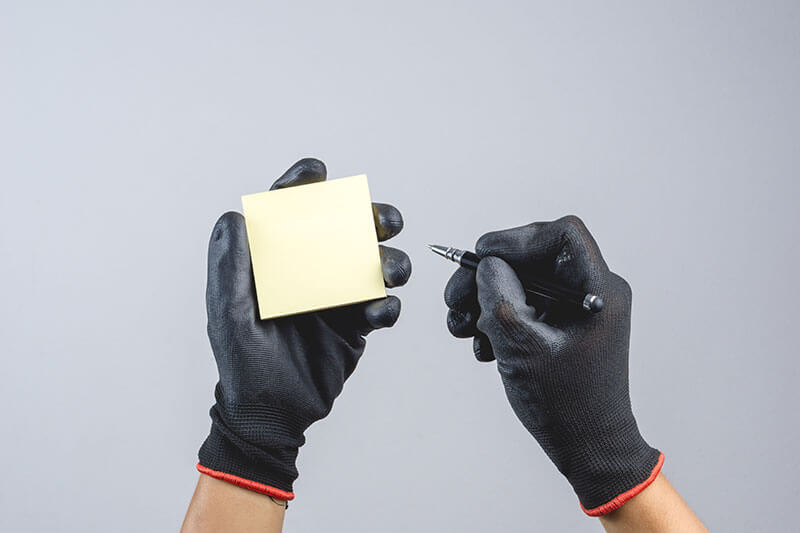 2. Crimes That Temporarily bar you from Citizenship
There are other crimes that prevent a permanent resident from obtaining citizenship, at least temporarily. But, if you wait a reasonable amount of time to file your naturalization application, USCIS may reconsider your case.
Generally it is five years, after being sentenced. Although if you are married to a US citizen it could be three. During that time you must prove your good moral character, that is, that you have redeemed yourself and became a good person.
USCIS officers typically search for the past five years' records of individuals seeking citizenship. If during that time they haven't gotten into trouble again, the agency might be more benevolent.
The crimes that temporarily prevent the eligibility of a national foreigner to become a US citizen are the following:
Being a pimp, exercising or participating in prostitution.
Running a porn business.
Have received a conviction for crimes such as fraud, deception or identity theft and others.
Have been sentenced to a prison sentence of 180 days or more for any crime.
Be convicted of drug crimes (except for possession of 30 grams or less of marijuana).
Convictions of two or more crimes, the combined penalties of which resulted in a prison sentence of five years or more.
Participate and profit from illegal gambling or have been convicted of two or more crimes related to gambling.
In our section of criminal lawyers in Los Angeles we have many of these crimes described in detail such as writing bad checks in California.
What are considered other bars to citizenship?
In addition to the aggravated felonies and temporary citizenship-barring crimes listed above, there are other crimes that could affect USCIS's decision.
For example, certain crimes such as:
Human trafficking (except helping a family member pass as a first offense).
Especially those crimes that involve prison sentences for a year or more. Likewise, in some particular circumstances, other crimes related to:
If you think your application for US citizenship could be affected by a crime, call us now. Any of our immigration lawyers will be able to answer your questions and clarify all your doubts.
What Crimes Do Not Prevent you from Obtaining Naturalization?
The exceptions of crimes that do not imply an obstacle to applying for American citizenship are three:
Political crimes. Having received a conviction for criticizing or politically confronting the government of the applicant's country of origin.
Juvenile crimes. Having committed a crime when you were a minor won't be taken into account to deny the application for naturalization. Even in cases where the crime is a felony with aggravating circumstances.
Minor offences. All those that do not qualify as a felony aggravated crime or crimes of moral turpitude, whose limitation to obtain naturalization is temporary.
What Is Necessary To Obtain American Citizenship?
To apply for naturalization, the applicant must inform USCIS of their entire criminal history (if any). For example, fines, arrests, police stops, prosecutions and convictions.
Immigration officers taking the case will check the applicant's criminal background and take their fingerprints.
What Should I Do If I Am Unsure About Good Moral Character?
If you believe that a problem related to good moral character may arise during the US citizenship process, it is best to consult expert immigration attorneys.
They will tell you if there is any legal impediment or obstacle to getting approved by USCIS. Surely they will be able to tell you when it is best to apply.
When Is American Nationality Lost?
The reasons for losing US citizenship are:
Voluntary resignation, or
Accepting a government position in a foreign country under certain circumstances.
Military service in a foreign country under certain conditions.
Applying to be a citizen of another country to renounce US citizenship.
Being charged and convicted of treason against the United States.
What happens in an illegal reentry after deportation takes place? Does it have implications for citizenship? In our immigration blog we review the subject in detail.
How Many Questions Do They Ask For American Citizenship?
The civics test for citizenship administered by USCIS consists of 128 questions. This is an oral test in which you will have to answer 20 of the 128 questions. To pass the exam you are required to answer at least 12 questions correctly.
These are some of the questions contained in the 2020 version of the exam:
Who is the governor of your state now?
What is the name of the president of the United States now?
Who does a US senator represent?
Who signs the bills to become laws?
Name the three branches of government.
What is the economic system of the United States?
The US Constitution begins with the words "We the people." What does "We the People" mean?
What is the United States form of government?
What important event occurred on September 11, 2001 in the United States?
What Are The Questions For The Naturalization Interview?
The USCIS interview begins with a salute from the officer and a warning that the applicant is under oath. That means if you lie you can be charged with perjury.
The officer then asks questions about:
Applicant identity data: name, date of birth, country of origin and so on.
Physical attributes: measurements, weight, hair color.
Family history: name of father, mother, siblings. How did you become US citizens? Where did you marry? Where do you currently live?
Applicant's relationship history: marital status, spouse's name, country of origin, birthday, current job, number of times married.
Participation in military service (if applicable): Why did you not register for selective military service?
Immigration status: Original citizenship, time as a permanent resident.
Trips abroad: Countries visited, frequency, reasons for the trip.
US residency history: Current residence. Where have you lived in the last five years?
US education and employment history: Grade of education, name of school or university. Where do you currently work?
Payment of taxes (federal, state and local): Have you ever stopped paying them?
Political opinion and personal ethics:

Have you ever claimed to be a US citizen?
Did you register to vote in the presidential election?
Do you support the US Constitution and your government?
Would you be willing to serve in the Armed Forces?

Memberships in foreign organizations: political parties, unions, clubs. Have you ever belonged to the communist party or a terrorist organization?
Criminal history: Have you ever been arrested or convicted of committing a crime? If the answer is affirmative: charges, convictions, current situation.
Physical condition: diseases, treatments.
Another possible question could be Why do you want to become a US citizen? You may also be interested in knowing the marriage based Green Card interview questions.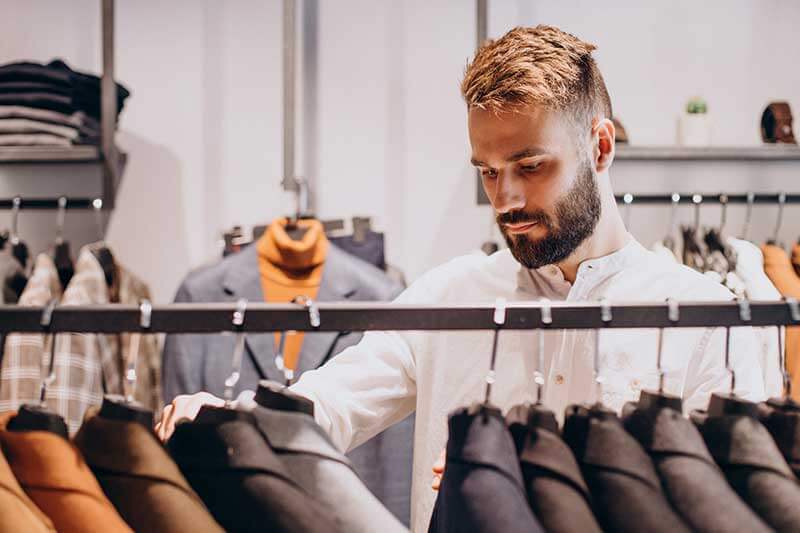 What Happens If I Lie During The Application Process?
Failure to tell the truth not only means your application will be denied, but you could also be charged with perjury. Additionally, you are also at risk of being placed in removal or deportation proceedings from the US.
For any questions you have about how to answer the questions to process naturalization, it is best to consult an immigration attorney.
For What Reasons Could Immigration Deny My Application For Citizenship?
Apart from the criminal bars to citizenship, there are other legal reasons: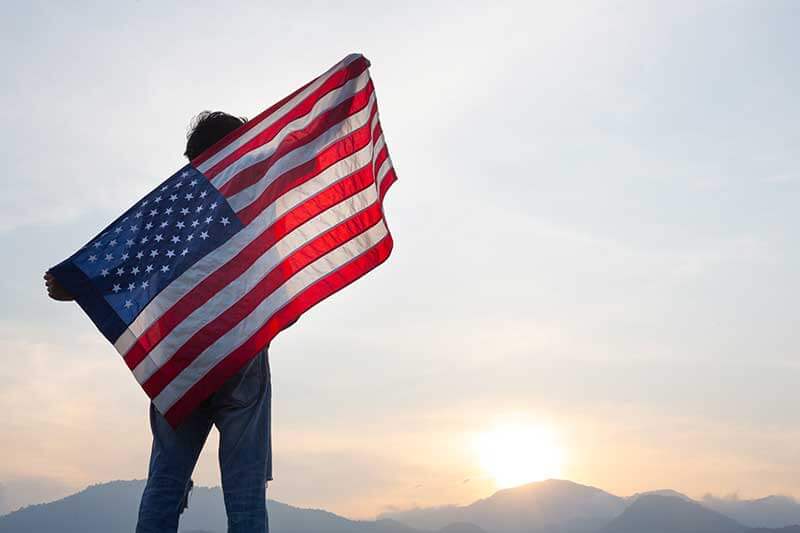 Tax evasion
Having outstanding debts with the Internal Revenue Service (IRS), is a sufficient reason for USCIS to reject a petition for naturalization.
Before you apply, pay your taxes to the IRS or try to work out a payment agreement.
Not Paying Child Support
It is another reason for the naturalization application to be denied. Especially when the parent does not live with their minor child.
It is recommended that proof of support payments are submitted along with the application form for US citizenship.
Failure To Register For Selective Military Service
Male permanent residents between the ages of 18 and 26 must register with the selective military service system.
Before applying, men in that age range must register, otherwise they will ask you to do so.
Men between the ages of 26 and 31, without exception, must submit their respective registration. If they do not submit the registration, the application will be denied.
Men over the age of 31 do not need to register for military service to apply for citizenship.
If the person did not register on time, they should preferably wait until they are 31 years old to apply for naturalization.
Lack Of Good Moral Character
As already explained, good moral character is decisive for the granting or approval of naturalization. Therefore, the applicant must prove it.
Having A Criminal Record
Aliens who are permanent residents and have been convicted of felonies are not eligible. Misdemeanors affect naturalization if the application is filed within five years of their commission.
Multiple Traffic Violations
Being sanctioned many times for committing offenses or violations of traffic laws also brings problems.
Other Reasons To Deny US Citizenship
Failing to pass the English test or the civics test (U.S. History and Government).
Failure to comply with the requirements of physical presence and continuous residence in the country.
Lying or committing fraud during the application process.
Divorce before the three years of permanent residence required by law.
Have less than three months of residence in the place where the application is submitted.
I Was Denied US Citizenship, What Can I Do?
The most important thing is to consult with an expert immigration lawyer.
Then analyze the case in depth because if you think USCIS was wrong to deny the application, you can appeal.
Knowing why your application was denied is very important so that you can fix the mistakes in the next chance you get.
How Many Times Can I Apply For US Citizenship?
So, what happens if you are denied US citizenship? You should not be discouraged, because you can submit a new application. There is no limit on this matter, so you can apply multiple times for naturalization.
Only that each time you apply you must start from scratch and submit the required requirements again. This includes the payment of the respective fee.
If USCIS denies an application, it sends a letter letting you know when you can reapply. When the application is denied for not passing the exams (English and civics), the agency will give you an appointment in the following 60 or 90 days to take the exam again.
---
If you have criminal bars to citizenship that prevent you from obtaining US citizenship and need to know what to do, call us today. We are also board certified criminal attorneys with over 40 years of experience litigating these cases in California courts.
LATINOS WITH OVER 50 YEARS EXPERIENCE
Tell Us Your Case