For more than four decades, the Cuban Adjustment Act has allowed Cuban citizens arriving in the country to enjoy certain immigration privileges. Thanks to this law, Cubans who immigrate illegally to the US may be eligible to obtain a Green Card or permanent residence.
---
Our immigration lawyers in Los Angeles are experts in the Cuban Adjustment Act and processing all types of American visas. We offer legal representation before the Los Angeles Immigration Court and help immigrants in any situation to fulfill their American dream.
The Cuban Adjustment Act offers special treatment to the citizens of that country with respect to other nations. However, to be admitted to the US, national foreigners born in Cuba must meet certain requirements and conditions that we explain in this article.
LATINOS WITH OVER 50 YEARS EXPERIENCE
Tell Us Your Case
What Is The Cuban Adjustment Act?
Public Law 89-732 or the Cuban Adjustment Act is a federal law. It was enacted by the US government on November 2, 1966 in order to help Cuban citizens fleeing that country.
This law benefits those born in Cuba or those who have obtained Cuban nationality.
Also to aliens who have been inspected, admitted or released in the United States, after January 1, 1959.
Similarly, to individuals who have lived in the US for at least one year or are admitted as permanent residents.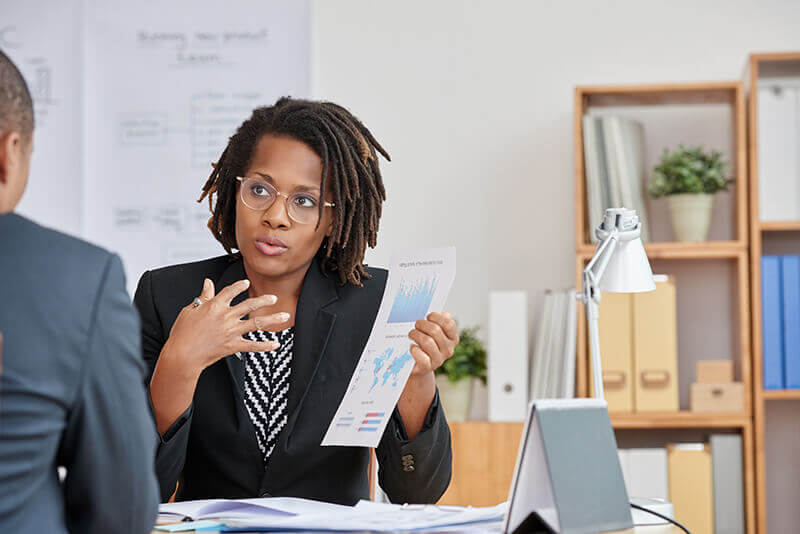 Cuban citizens can legally immigrate to the US through various programs:
Family visas.
Visa lottery
Special Program for Cuban Migration (PEMC), also known as the Cuban lottery.
Immigrant visas for Cuban family members of US citizens are issued by the US Citizenship and Immigration Services (USCIS).
This category of US visa is issued to parents, spouses and unmarried children under 21 years of age of US citizens. Also, there are immigrant visas available for individuals who immigrate for family or employment petitions.
Requirements To Obtain The Benefits Of The Adjustment Law
The Cuban citizen applying for permanent residence under CAA must meet the following requirements:
Completely fill out Form I-485 , Application to Register Permanent Residence or Adjust Status.
Be a citizen of Cuba.
Having "been inspected and admitted or placed under the word of the United States after January 1, 1959." In their absence, have obtained an advance parole after January 1, 1959.
Have lived in the United States for at least one year at the time of filing Form I-485.
You are physically present in the US during the filing of Form I-485.
Be admissible to the US for Lawful Permanent Resident status. Or, be eligible to obtain a waiver of inadmissibility or any other waiver of inadmissibility or relief.
Be admitted by USCIS.
Documents To Submit
To apply for the residence card based on the Cuban Adjustment Act, the interested party must submit the following documents:
Form I-485 , Application to Register Permanent Residence or Adjust Status.
Two passport-style photographs.
Copy of passport or official identity document with photograph.
Copy of the birth certificate.
Evidence of being a Cuban citizen.
Evidence of having lived in the US for at least one year before filing Form I-485.
Copy of the passport page with the nonimmigrant visa (if applicable).
Copy of the page of the passport with the admission stamp or permission to enter the US.
Copy of I-94 permit, Arrival/Departure Record. If not, then a copy of the Customs and Border Protection (CBP) admission stamp.
Form I-693, Report of Medical Examination and Immunization Record (can be submitted with Form I-485).
Certified police and/or court records in the event of arrests, convictions, or criminal charges.
Fill out Form I-601, Application for Waiver of Grounds of Inadmissibility (if requested).
Fill out Form I-212, Application for Permission to Reapply for Admission to the United States After Deportation or Removal (if applicable).
Documentation of previous nonimmigrant status J-1 visa / J-2 visa (if applicable). Include proof of compliance with or exemption from the foreign residency requirement under INA 212(e).
Diplomatic visa (A), G, or E visa holders must complete and include Form I-508 to waive certain rights and privileges.
Fill out Form I-566, Interagency Application Record – NATO Dependent Employment Authorization. If the applicant has A, G, or NATO nonimmigrant status.
Note: Some of these forms must be submitted accompanied by their respective processing fee.
Where Should Form I-485 Be Filed?
After completing the form and signing it, it must be sent to the USCIS address, according to the category of eligibility. The filing fee will depend on the age of the applicant.
Benefits Of The Cuban Adjustment Act
The most important advantage that Cuban immigrants have over people of other nationalities is that they immediately receive immigration benefits.
By setting foot on US soil regardless of means, especially illegal ones, they immediately gain legal status in the US.
The US government automatically grants refugee status (prima facie) to Cubans fleeing the island. In addition, they obtain facilities to work and access to social programs.
Among the main benefits obtained through the Cuban Adjustment Act in the United States we find the following:
Immediate Employment authorization.
Processing of the Legal Residence Card without the need to provide an affidavit of support.
Assignment of the Social Security Number.
State food and lodging benefits.
Adjustment of immigration status without the need to leave the country to carry out consular processing.
Latest News On The Cuban Adjustment Act In 2023
Despite the validity of the Cuban Adjustment Act, many aliens are facing certain restrictions to establish themselves legally in the US. This is due to the boom in immigrants from the Caribbean island this year.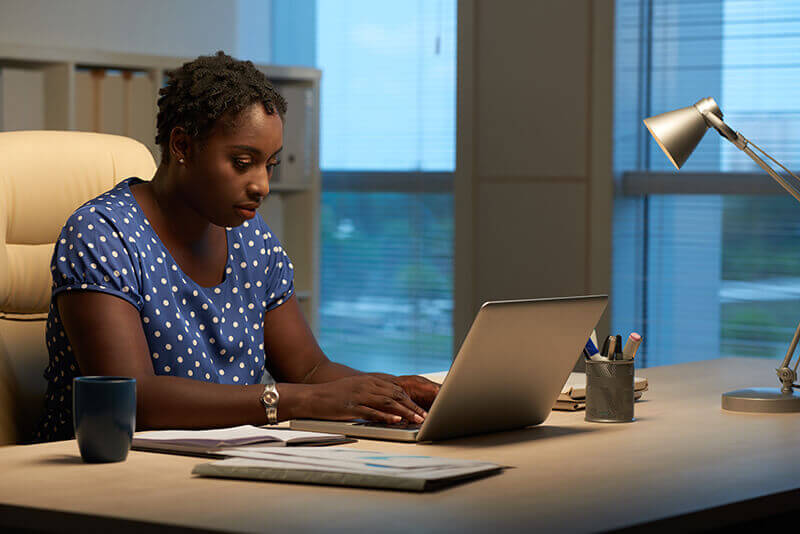 Waves of Cubans fleeing their country are arriving due to:
Their participation in the recent protests against the regime, the difficult economic situation and the facilities offered by the Cuban Adjustment Law.
The approval in Cuba of very severe laws to repress internal opposition. The new criminal code establishes penalties of 10 to 30 years in prison and even the death penalty.
Around 150,000 Cubans, generally individuals between 20 and 40 years old, are expected to arrive this year, according to estimates by senior US officials. A record figure compared to other years.
The arrival of Cubans by land to the US through Mexico has been facilitated by Nicaragua by eliminating the visa requirement.
As of June, Mexican immigration authorities had returned more than 150 Cubans to the island. These people legally left Cuba but entered Mexico illegally to join the caravans.
Cuban immigration to the US is one of the largest together with citizens from other countries such as Venezuela, Nicaragua, Colombia and Ecuador.
The US Coast Guard has returned another 2,980 people to Cuba this year, according to official sources.
In February USCIS announced a settlement with Cuban immigrants who were denied permanent residency under the Cuban Adjustment Act. The immigrants filed a class action lawsuit to claim their rights.
All had entered the US legally and turned themselves in to immigration authorities. After processing their applications, immigration denied them adjustment of status, but they were released on parole.
Currently Cubans seeking to travel abroad are finding more obstacles to do so.
By the way, the organization My Voice Counts Inc, DBA Comunidad Venezuela, is pushing for a law similar to the Cuban adjustment to US congressmen. The Venezuelan Adjustment Act that could be discussed at any time.
What Happens After Crossing The Border?
Those who cross the border receive a release order under recognition or parole. This order establishes stay limits ranging from 10 days to three months.
So the new arrivals should immediately try to regularize their situation through American relatives. However, the Cuban government itself has been, in some way, promoting immigration to relieve internal pressure.
The ultimate goal for you and thousands of immigrants like you is to know how to legally enter the United States. In our dedicated blog you will find all the immigration options to the USA.
Cuban Adjustment Law For Foreign Spouse
The spouse of a Cuban citizen who entitles to CAA, can also receive permanent residence, as well as children under 21 years of age. To process this benefit, it does not matter when the spouse adjusted their status to that of permanent resident.
In this process, the spouse must meet the same requirements as the main applicant. Only some of them vary. However, you must first make sure that your spouse meets all the application requirements.
In addition to filling out Form I-485, the following documents must be attached:
Evidence showing the relationship with the spouse (marriage certificate).
Evidence that proves the origin of your spouse (birth certificate, passport or citizenship card).
Copy of your spouse's Form I-797, Approval Notice, or Receipt for Form I-485. A copy of your spouse's Green Card also works if both spouses apply simultaneously.
Evidence that both spouses reside at the same address.
Evidence of having been physically present in the US for at least one year.
Two passport-style photographs.
Copy of official identity document with photograph.
Copy of the birth certificate.
Copy of the passport page with the nonimmigrant visa (if applicable).
Copy of the passport page with the official admission or permit stamp (if applicable).
Copy of Form I-94, Arrival/Departure Record. A copy of the Customs and Border Protection (CBP) admission/permission stamp is also helpful if needed.
What Documents Could I Submit To Prove Physical Presence?
School records (registration, grades, certifications).
Employment Records.
Medical records.
Financial records (bank statements, physical deposits).
Leasing contracts.
Utility bills (water, electricity, telephone, internet, gas).
Birth certificates of children in the US
Photographs with date.
Evidence of attendance at events.
Difference Between Political Asylum And Cuban Adjustment Act
There are some notable differences between both migratory reliefs. Let's see:
Upon arrival at a port of entry / border, no Cuban can automatically benefit from the Cuban Adjustment Act. You must have the documentation in order to enter and meet the requirements of the law (time in the US).
On the other hand, political asylum does allow it. In fact, Cubans who do not qualify for the CAA can apply for asylum. This is what has been happening since 2013 when immigration policies were tightened.
Those who enter under this figure do not have the status of residents but of asylees or refugees.
After staying 365 days in the US, the Cuban immigrant can apply for the CAA. You can then adjust your status to permanent resident. Unless you take another path to adjust it (marry, for example).
Can I Work While Applying For Residency Under The Cuban Adjustment Act?
Yes. The application for employment authorization is made through Form I-765. After being completed and signed, it must be sent to USCIS.
In What Situation Could USCIS Object To My Adjustment Of Status?
When the applicant has or had a J-1 or J-2 exchange visitor immigrant visa. Until you meet the 2-year foreign residency requirement, you cannot apply for adjustment of status.
Unless you obtain an exemption or receive authorization from the Department of State to obtain one. This exemption is requested through Form I-612.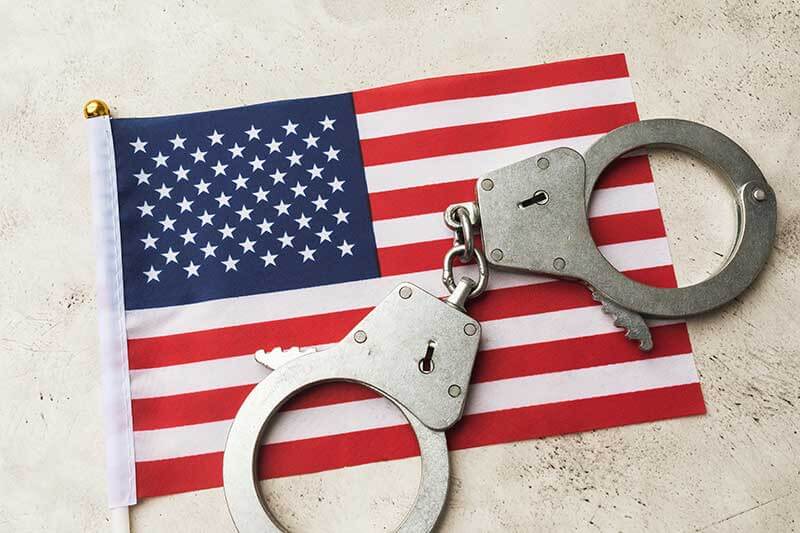 What Are The Grounds For Inadmissibility To Apply For The CAA-Based Green Card?
The reasons why a person can be declared inadmissible, including Cuban citizens are:
Health / illness.
Criminal record.
Being a threat to national security.
Likelihood of becoming a public charge.
Do not have a labor certification.
Being charged and convicted of fraud or making false statements.
Illegal reentry after deportation (previous deportations and/or illegal presence).
Other grounds for inadmissibility.
In the evaluation of residence card applications in accordance with the Cuban Adjustment Act, the grounds for inadmissibility are not taken into account due to:
Public Charge.
Documentation requirements (INA 212(a)(7)(A)).
What Happens If I Am Declared Inadmissible?
The law allows you to apply for a waiver through Form I-601 and Form I-212. With the help of a competent immigration attorney, you may be able to show that you are eligible for a waiver.
Can I Be Eligible For CAA If I Entered The US With Another Nationality?
You may be eligible for the Cuban Adjustment Act as soon as you prove that you are a Cuban citizen or also have that nationality.
Can I Leave the US After Applying for Cuban Adjustment of Status?
It is advisable not to do so, unless it is a matter of force majeure. Although the law does not state whether the year of presence must be fulfilled continuously or not. 

In any case, the duration and purpose of the travel will be taken into account. It is important not to imply to immigration that you plan to abandon your residence. Therefore, if the applicant is readmitted upon return, the account will continue to run. 
Do Domestic Violence Spouses And Battered Children Qualify For A CAA Waiver?
Both spouses who are victims of domestic violence and abused children are covered by the Violence Against Women Act (VAWA).
---
If you need to process the Green Card based on the Cuban Adjustment Law, you are in the right place. We are an immigration law firm of Cuban origin with more than 40 years of experience in the field. Call now and get a professional consultation without obligation.
LATINOS WITH OVER 50 YEARS EXPERIENCE
Tell Us Your Case