In this article you will get extensive information about the H-2B temporary non-agricultural worker visa for the United States.
While the H-2A visa is for temporary agricultural workers, the H-2B visa is for temporary non-agricultural workers. Although you can process these visas yourself, obtaining the help of our immigration lawyers in Los Angeles will make the process easier and safer.
---
Few law firms can boast attorneys with more than 50 years of combined immigration experience. We have helped hundreds of workers in Los Angeles and the rest of California to process these visas. If you are looking for how to obtain the H-2B visa or any other, contact us and you will receive a personalized consultation regarding your case.
LATINOS WITH OVER 50 YEARS EXPERIENCE
Tell Us Your Case
What is the H-2B visa?
It is a nonimmigrant visa that allows US employment agents and/or employers to bring alien workers to the United States to temporarily fill a non-agricultural employment position.
Many alien nationals who are not eligible for the O visa or P visa may be eligible to apply for this type of American visa. The H-2B category does not allow self-petition, thus requiring an employer to sponsor the alien worker.
Benefits of the H-2B visa
Some of the benefits of the H-2B visa include:
Allows to travel to the United States and legally work for the US employer.
H-2B visa holders can also freely leave and re-enter the US while the visa is in effect.
Benefits extended to family members, who may accompany the holder of the H-2B visa.
A stay for a long and extensible period.
This benefit does not apply to those who do not live continuously in the US and have a temporary job of less than 1 year.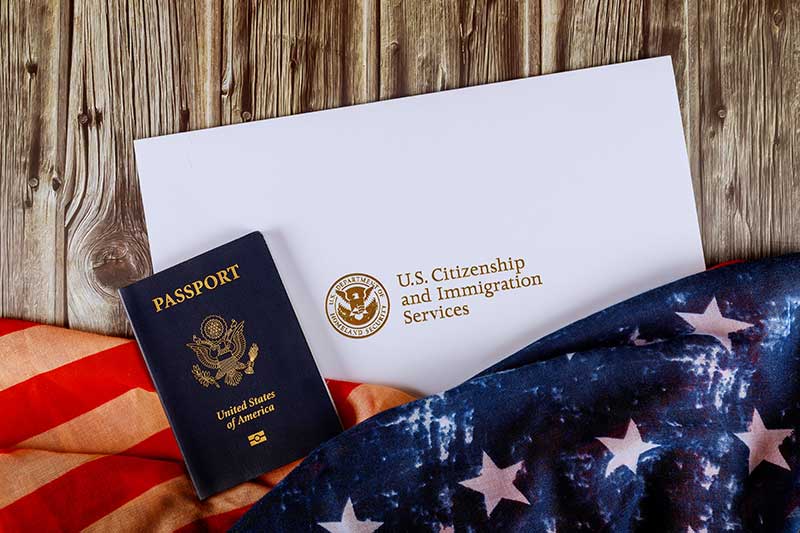 How do family members of an H-2B visa holder benefit?
Alien workers benefiting from an H-2B visa who are married can travel to the US with their family. The immediate relatives who benefit from this visa are the spouse and unmarried children under 21 years of age.
These family members are granted a derivative H-4 visa that only entitles them to study but not to work.
Jobs that qualify for an H-2B visa
Qualifying workers are not professionals or have an academic degree. Although in the US the most common temporary jobs are those in the agricultural sector, there are others that offer this possibility.
Some of the sectors and economic activities with the highest demand for temporary workers include:
Hotels and restaurants (including cooks, kitchen helpers and hotel maids).
Large commercial stores.
Theme parks.
Ski resorts (in winter season).
Construction Industry.
Popular and specialized fairs.
Gardening.
How to process an H-2B visa?
The U.S. employer must file an application for alien labor certification of temporary employment with the U.S. Department of Labor (DOL) or the Guam DOL if the employment will be in Guam;
Once the temporary employment certification has been obtained from the DOL or the Guam DOL, the US employer must file the certification together with the Form I-129, petition for a nonimmigrant worker before USCIS ;
After USCIS approves Form I-129, alien workers must:

Apply for the H-2B visa with the Department of State (DOS) at the US consulate or embassy abroad;
Apply for admission to the US with CBP at the US port of entry, or;
Seek admission to the US under the H-2B category directly with CBP at the US port of entry.
Considerations
If the temporary employment certification requested by the US employer was processed in the DOL FLAG system, the employer must include a "final determination" printout of the certification approval page with the I-129;
USCIS considers the original and approved temporary labor certification to be a "final determination";
If the U.S. employer filed the temporary employment status certification with a prior I-129, the employer must submit a copy of the certification and provide an explanation including the petition receipt number of the original certificate filed;
If the U.S. employer will request one or more Canadian musicians to work within a 50-mile radius of the U.S.-Canadian border for 30 days or more, the employer won't need to file a temporary employment certification application with DOL.
Period of stay
USCIS may grant H-2B visas for the period authorized in the temporary employment certification. This visa can be extended with terms of up to one year each year. Each application for extension of time must be accompanied by the new and valid employment certification.
The maximum period of stay for the H-2B visa is 3 years. An individual who has been in H-2B status for a total of 3 years must leave the US for a continuous period of 3 months before applying for readmission to the country. In addition, the previous time of an L-1 visa before this visa, counts towards the total duration of the H-2B visa.
There is an exception for certain workers who are outside the US to interrupt the authorized stay. To do this, visit Calculating Interrupted Stays for the H-2 Classifications.
Who can qualify for the H-2B visa?
In order for a US employer to apply for an alien worker, they must meet the H-2B work visa eligibility requirements. To do this, they must show that:
There are not enough willing, available, trained, and qualified US workers to do temporary work;
Employing alien workers will not affect the wages and working conditions of US workers in similar positions;
The alien worker's need for service or work is temporary, regardless of whether the job functions are described as permanent. The employer's need is considered temporary if:

It only happens once. You must show that:

You have not previously employed alien workers to perform the work and will not require workers for that work or service in the future;
It is a permanent job, but a temporary or short-term event created a need for a temporary worker.

It is seasonal. You must show that the work is:

Recurrent;
Related to an annual season for some event.

Need for maximum load. You must show that:

Regularly employs permanent workers to perform services at the place of employment;
You need to temporarily supplement your permanent workforce due to seasonal or short-term demand;
The foreign workers who will join the work team will not be part of the regular operation.

Intermittent need. You must show that:

You have not employed full-time or permanent workers to fill that job position;
Sometimes you need workers for that job on a short-term basis.
When Is Employment Considered Non-Seasonal?
The job will not be seasonal if the work period is:
Subject to change;
Unpredictable;
Considered as a vacation period for permanent employees.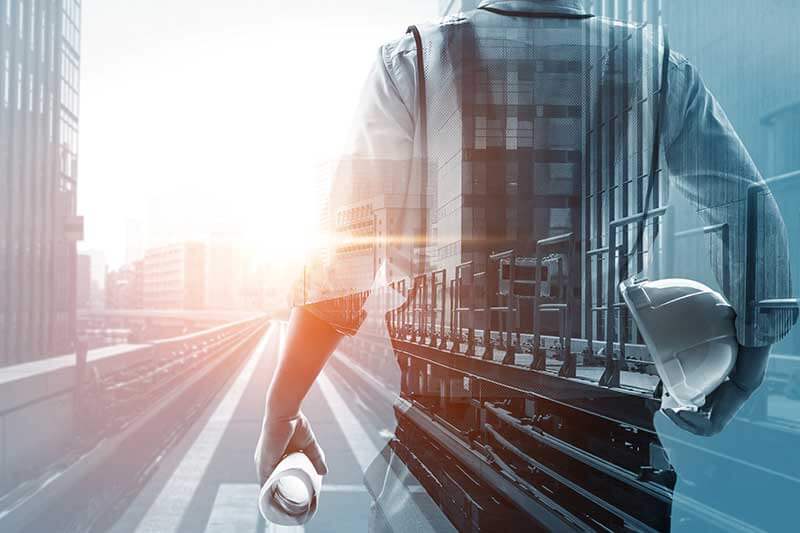 Employers must also provide a single DOL or Guam DOL labor certification if workers are to be employed in Guam.
Which countries can apply for the H-2B visa?
H-2B visa applications can only be approved for foreign nationals from countries designated by DHS. These are:
Germany;
Andorra;
Argentina;
Australia;
Austria;
Barbados;
Brazil;
Brunei;
Bulgaria;
Belgium;
Canada;
Chili;
Colombia;
South Korea;
Costa Rica;
Croatia;
Denmark;
Ecuador;
The Savior;
Slovakia;
Slovenia;
Spain;
Estonia;
Philippines;
Finland;
Fiji;
France;
Grenade;
Greece;
Guatemala;
Honduras;
Hungary;
Ireland;
Iceland;
Solomon Islands;
Israel;
Italy;
Jamaica;
Japan;
Kiribati;
Latvia;
Liechtenstein;
Lithuania;
Luxembourg;
North Macedonia;
Madagascar;
Malt;
Mongolia;
Montenegrin;
Mozambique;
Mexico;
Monaco;
Nauru;
Nicaragua;
Norway;
New Zealand;
Panama;
Papua New Guinea;
Netherlands;
Peru;
Poland;
Portugal;
United Kingdom;
Czech Republic;
Republic of Cyprus;
Dominican Republic;
Romania;
San Marino;
St. Vincent and the Grenadines;
St. Lucia;
Serbian;
Singapore;
South Africa;
Sweden;
Swiss;
Thailand;
Taiwan;
Timor-Leste;
Turkey;
Tuvaluan;
Ukraine;
Uruguay;
Vanuatu.
For further information, check the following USCIS link.
Note: An alien national from a country not on the list may become eligible for the H-2B visa only if the Department of Homeland Security determines that the US is interested in accepting them.
The Secretary of Homeland Security may consider adding a country to the list of eligible countries for the H-2B visa after receiving a recommendation from DOS or a written request letter from a foreign government not on the list. The secretary of national security will take into account the following factors of that country:
The number of deportations issued and finalized against its citizens and residents;
Number of final orders and unspecified orders of deportations against its citizens and residents;
The country's cooperation in issuing visa documents for its citizens or residents who are subject to a final order of removal;
Other factors that may be of interest to the US.
Elements to consider
If you want DHS to consider adding any country to the list of H-2B visa eligible countries, send a written letter to a DOS US embassy or consulate or DHS policy office;
If you, as a US employer, request workers from eligible countries as ineligible, USCIS recommends that you file two separate petitions. This could help reduce possible delays in the H-2B visa process;
Aliens from Paraguay are eligible for the H-2A visa, but are not eligible for the H-2B category;
Mongolia and the Philippines are eligible for the H-2B category, but not for the H-2A category;
Section 4(b)(1) of the Taiwan Relations Act of 1979 provides that whenever US law refers to or relates to foreign countries, governments, states, or similar entities, the law must include Taiwan. This notification:

Won't affect a beneficiary's eligibility to apply for an H-2 visa and/or seek admission to US territory.
It may not affect workers who are currently in the US in H-2 status. Unless they request to extend their stay based on the petition filed on or after the date of publication of the Federal Register notice.
How much does the H-2B visa cost?
The USCIS filing fee for an H-2B visa is $460. If you need to apply for the visa at a US consulate or embassy abroad, the cost of the H-2B visa is $190.
Additional fees may apply, but will depend on your nationality. In case of requesting premium processing, the fee will be $1,500.
H-2B visa processing time
There is no set time for the processing of H-2B visas. However, after it is approved, you have to be very aware of notifications from the US embassy or consulate.
Generally, the time it takes for this visa to be processed is 2-4 months. But it is possible to reduce your processing time by filing with USCIS Form I-907, Request for Premium Processing.
How many H-2B visas are issued annually?
The H-2B visa program has an annual limit, as does the H-3 visa. For the former, Congress has set the maximum amount at 66,000 per fiscal year. Half of these visas are delivered during the first semester of the year (October 1 to March 31) and the other half in the second (April 1 to September 30).
If half of the visas corresponding to the first semester are not fully delivered, the available visas are added to the second semester. However, the portion of H-2B visas that are not used during the entire fiscal year will not be carried over to the next year. In addition:
DHS and DOL published a temporary final rule that increases the H-2B visa cap to a maximum of 20,000 additional visas during fiscal year 2022.
These additional visas are available to US companies that suffer or will suffer irreparable damage if they do not have the capacity to employ all requested H-2B workers.
This rule also allows some H-2B workers who are in the US to begin employment with their new agent or employer as soon as USCIS receives an H-2B application along with a valid temporary conditional certification before that the request is approved.
Requirements for H-2B visas
Once the employer obtains all approvals and certifications, the alien worker can apply for an H-2B visa, but will need the following documents:
Completed DS-160 form.
Pay the visa application fee.
Have a valid passport.
Photograph that meets the photography requirements.
Have a job offer from a US employer.
Proof that you intend to return to your home country, either as a property deed, lease, or future employment contract.
Copies of approvals by USCIS.
Notices to USCIS about fees
An employer, agent, recruiter, or other similar employment agency shall not be permitted to charge an H-2B alien worker holder a job placement fee or other compensation (direct or indirect) as a condition of employment at any time.
Employers can avoid having their H-2B visa applications denied or revoked by notifying USCIS that the foreign worker will make a payment or agreement to pay prohibited compensation to any agent, recruiter, or the like after the application is filed.
However, this exception does not apply when an employer knew that the prospective alien worker had paid or agreed to pay such fees at the time of applying for the H-2B visa.
Employers must notify USCIS of an H-2B worker's payment or agreement to pay prohibited fees made to a similar recruiter, agent, job placement service within 2 business days of becoming aware of a payment of this nature.
Additional information employers must Include
The justification for the notification to be sent;
USCIS receipt number of the accepted H-2B application;
The petitioner's information:

Name;
Phone number;
Employer Identification Number (EIN);
Address.

Information of the agent, facilitator or recruiter who was paid by the H-2B visa beneficiary:
You must send the notification by email or mail to the same service center that approved your Form I-129. These addresses are:
California Service Center:
Attn: H-2B Fee
PO Box 10695
Laguna Niguel, CA 92607–1095
Vermont Service Center:
Attn: BCU ACD
38 River Road
Essex Junction, VT 05479-0001
Notifications to USCIS for employment
If any of the following events occur, petitioners must notify USCIS within 2 business days:
Early termination: When a foreign worker completes the work or services for which he was employed for more than 30 days before the expiration date of the H-2B visa.
Failure to appear: The foreign worker does not report to work within 4 days of the start date of employment:

That appears on the H-2B visa application, or;
Assigned by the employer.
Dismissal: The foreign worker is dismissed before the work or services for which he was hired is completed.
Desertion: The foreign worker leaves the job without prior notice and does not report to work for 5 consecutive working days without the permission of the employer.
Documentation that employers must include in the employment notice
The reason for the notification;
The reason for late notice and evidence of good cause if applicable;
The USCIS receipt number of the accepted H-2B visa;
Employer information (name, address, EIN, phone number);
Information of the worker under H-2B status:

Date of birth;
Full name;
Last physical address;
Phone number;
Place of birth.

Additional information for each worker (if available):

Visa number;
Social Security number.
Note: USCIS uses the DOL's definition of "business days." This refers to the time of day that an employee begins and ends his or her "principal activity," as defined in the Fair Employment Practices Act (FLSA).
You can send the notice to the following mail: California Service Center , Attn: BCU Section, PO Box, 30050, Laguna Niguel, CA 92607–3004.
---
If you are an employer in Los Angeles, California and need advice on alien worker petitions, contact us. We can help you throughout the application process for this type of visa and with any other immigration matter.
We are also expert Los Angeles injury lawyers. If you call now for a 100% confidential and professional consultation we can clear all your doubts.
Our attorneys are ready to offer you the best possible advice with any question or procedure you wish to carry out in the US
LATINOS WITH OVER 50 YEARS EXPERIENCE
Tell Us Your Case