If you need the services of an identity theft attorney, at the Lluis Law firm in Los Angeles we have a lot of experience. For over 50 years of combined legal practice, we have handled these types of cases with the best results.
If you have been the victim of identity theft or any other related crime, contact us, we can help you. 
The best identity theft attorney in Los Angeles, California
Identity theft crime is increasingly prevalent throughout the world. Hackers take advantage of any security flaw in emails and social networks to steal identity and commit crimes.
People who are victims of identity theft are often subjected to public scorn. Their credibility and reputation may be compromised when their good name is usurped by an identity thief.
In addition to financial losses and other damages that may be suffered as a consequence of the crime. In which case you will need to hire an experienced and competent attorney to investigate and prosecute the culprit.
Our identity theft attorneys are experts at recovering stolen money and protecting the interests of their clients. Cases for this type of crime require lawyers who know the law and have extensive investigative capacity.
At Lluis Law we focus on working each case thoroughly with the help of technicians, former police officers and forensic accountants. Determining the modus operandi and identity of the thief is a highly complex matter that requires time and effort.
What is identity theft?
The crime of identity theft is criminalized in California Penal Code Section 530.5. It consists of committing fraud using the identification of another person to commit a crime.
Identity theft can be carried out through different modalities such as burglary , theft or robbery. Although the most widely used today is through different computer-oriented crimes: fraud, phishing, cyberbullying.
Types of identity theft
Identity theft is generally divided into six broad categories namely:
Financial identity theft. The victim's identifying information is used to steal money, property, services, or obtain credit.
Criminal identity theft. By using someone else's identity at the time of arrest after committing a crime.
Theft of commercial identity. The thief uses the identity of a business owner or employee to steal money or obtain loans.
Theft of medical identity. The identity of another person is used to obtain medical services or prescriptions. Very frequent in the crime of prescription drug fraud.
Identity cloning. Another person's identity is usurped through the use of their personal information.
Child identity theft. Usurpation of a child's identity in order to commit any of these or other crimes.
Multiple identity theft. The thief takes portions of information from different victims and combines them in order to create a new identity.
What kind of data do identity thieves steal?
Identity thieves generally steal personally identifiable and bank or social media account data.
For example, name, phone number and Social Security number, website passwords (banks, clubs, virtual stores, email).
Also debit card keys and credit card numbers, driver's license and passport numbers.
How is a person's identity stolen?
The methods used by identity thieves to obtain personal information are diverse. Some of the most common are:
Steal mobile phones on the street.
Steal wallets or purses.
Violating databases of clients of banks and other companies.
Search the garbage container for the victim's personal documents.
Perpetrate phone scams.
Internet scams.
Take private letters from the mailbox or redirect the victim's email to a different address.
Hacking email information and personal data stored on computers, through malware.
Listen to other people's conversations.
Elements to establish identity theft
The elements of conviction that the prosecutor must allege to accuse a person for this crime are the following:
The defendant took personally identifiable information from someone else.
He did so without the authorization or consent of the plaintiff.
Personal information was used for an illegal purpose or with the intention of committing fraud.
Penalties for the crime of identity theft
In California, this crime is punishable by imprisonment and fines that can be very severe. People found guilty of identity theft face charges ranging from misdemeanor to serious offenses.
This is because identity theft is processed as a wobbler. The rating depends on various factors including the value of the stolen property, the circumstances and the frequency of the crime.
The judge will also take into account the criminal record of the accused, whether for identity theft or another crime. The court hearing the case may be federal or state.
Crime under California law carries the following penalties such as:
Misdemeanor: Up to one year in a county prison and / or up to $ 1,000 in fines.
Felony: From 16 months to two or three years in a state prison and / or a fine of up to $ 10,000.
On the other hand, under federal law, a person charged with identity theft may face:
Between 5, 15, 20 and 30 years in a federal prison and;
Additional sanctions such as:

Community service and probation;
Job loss;
Return of property (money, property and others) stolen from the victim.
What should you do if you are a victim of identity theft?
There are four key initial steps to take after becoming a victim of identity theft:
1 . Report to the fraud department of the three credit reporting companies (Experian, Equifax, and TransUnion).
Experian: PO Box 9532 Allen, TX 75013. Telephone: 1-888-EXPERIAN (397-3742) TDD: 1-888-972-0322. www.experian.com
Equifax: PO Box 740241 Atlanta, GA 30374-0241. Telephone: 1-800-525-6285 TDD: 1-800-255-0056. www.equifax.com
TransUnion: PO Box 6790 Fullerton, CA 92634-6790. Telephone: 1-800-680-7289 TDD: 1-877-553-7803 www.transunion.com
Ask each to post a "fraud alert" on their credit report.
Request copies of credit reports to review and verify possible fraudulent charges or the opening of new accounts in your name.
Request creditor companies to change current accounts or contact you previously before authorizing a new one.
2. Report identity theft to the creditor companies fraud department. Including banks and credit card provider companies. This allows:
Block the use of credit cards, bank accounts, checks, money orders, transfers and so on.
Ask your bank to place a "fraud alert" in your personal credit registry.
Immediately review and request copies of bank balances to examine possible fraudulent charges made on your behalf.
Alert creditors, customers, related parties, and contacts about identity theft. Request to skip any transaction requests related to your accounts.
Report the crime to telephone, cable, and utility providers.
3. Seek legal advice from an expert identity theft attorney. The attorney will help you navigate the California Penal Code 530.5 PC. and will explain in detail the available demand options.
4. Inform the local police in writing about the details of the incident.
File a report with the Federal Trade Commission (FTC) through an Identity Theft Affidavit.
Keep a written record of each of these proceedings with bank agencies, creditors, and suppliers.
Can you sue for identity theft?
If it is not possible to establish the identity of the offender who has stolen your identity, you need to find other possible culprits. There are companies and organizations that are also victims of information theft and expose their clients.
Who can I sue?
In addition to the identity thief, there are third parties who could be responsible for the crime, such as:
Banks and other financial organizations.
Airlines.
Large department stores (online or physical).
Creditors.
Public or private employers.
Government entities.
Allegations of an identity theft lawsuit
Your theft lawyers will explain in more detail the liability under which you can file a lawsuit. To do this, you must evaluate the circumstances of the event and how the security of the company or entity was violated.
The type of claim to file will also depend on how your identity was stolen. Some of the allegations in the lawsuit are the following:
Negligence.
Burglary and privacy violation.
Breach of fiduciary duties.
Publication of private information.
Cause psychological damage and emotional distress.
Breach of contract.
When hiring an identity theft attorney it is very important to relate the events exactly as they happened. The details in this crime count because they can determine the identity of those responsible, where to look and who to accuse.
Compensatory damages that can be recovered
In an identity theft crime it is possible to obtain some compensatory damages in addition to the recovery of assets.
For example:
Financial losses incurred by the victim as a result of theft.
Emotional damages when the plaintiff alleges that he/she has suffered emotional distress (anxiety or depression) as a result of the theft.
Punitive damages if the personal information stolen from the victim was recklessly or intentionally exposed publicly.
Release of any type of debt registered in the victim's name after identity theft.
If you have been a victim of identity theft you are entitled to compensation. Our attorneys at Lluis Law after reviewing the case will be able to determine the compensation options available to you.
Tips to avoid identity theft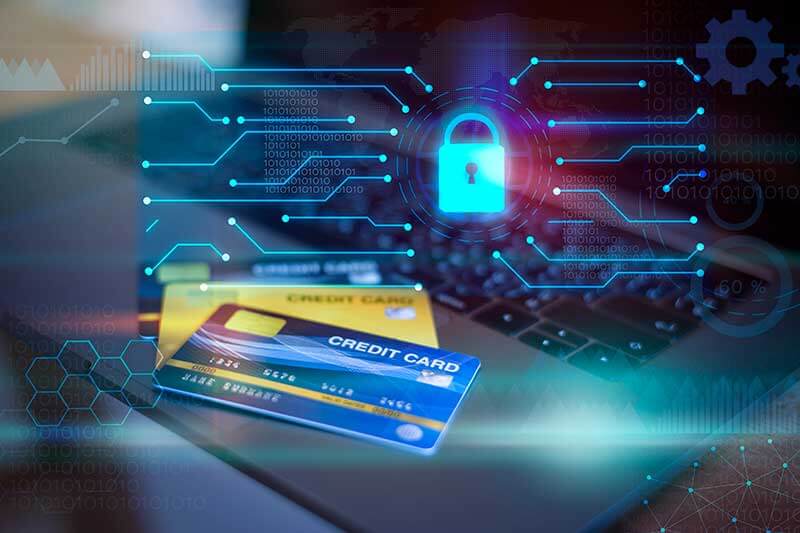 After reporting the crime to the local police, you can send a copy of the report to the credit bureaus. California law allows this procedure, so that the victim is protected from subsequent debts charged to him/her.
If you observe the following signs you should immediately take precautions:
Charges for purchases not made by you are reflected in the credit card balance.
You receive invoices from credit accounts that you have not opened.
Rejection of unexplained credit requests.
Inconsistency / loss of funds in the bank account.
You receive notices from the bank or company where you maintain accounts about personal data breaches.
How to prevent the crime?
Discard and block spam containing credit requests that you have not requested. Sometimes fake emails from banks ask to update passwords.
Keep financial records and other documents in safe places.
Do not neglect your wallet or personal effects (mobile phone, coat, briefcase and others in public places).
Do not leave email open at work or in public places (e-shops and others).
Collect mail from your home mailbox regularly and do not leave it in plain sight of others. Otherwise, it can be opened and the account and information be used.
Do not give personal information to strangers (address, phone, Social Security number, bank accounts).
Make sure to use strong passwords for banking, email and other websites where sensitive information is handled. Just like for phones and laptops.
Never publish personal information that compromises your security on social networks or websites. For example, full name, passport number, Social Security number, phone or address and others.
If you plan to sell or give away a personal computer or phone first make sure you delete any stored personal information. It is best to format the hard drive.
Defenses for the crime of identity theft
Identity theft defense attorneys use the following defenses to argue the innocence of their clients.
The person had no intention of stealing the identity of the alleged victim.
It is a false accusation.
There is an error in the identification of the accused.
The other person consented to the use of the identifying information.
The information was not used for an illegal or fraudulent purpose.
What type of attorney do I need for identity theft?
The success of the case will depend on the hiring of a suitable lawyer for an identity theft crime. Solving such a sophisticated crime requires skill and experience.
Retrieving a person's identity and good name, and then helping him obtain compensation, is challenging.
The identity theft attorney will do all of these things for you:
Report the incident to the local police through a police report.
Submit the report to the Federal Trade Commission.
Contact, support and monitoring of reports submitted to financial institutions to alert them of the crime.
Request credit agencies to remove any fraudulent record from a credit balance.
Contact creditors and other debt collection agencies.
Based on their experience, a criminal lawyer specializing in identity theft can do these things better than you can. Also, you won't have to contact banks and other entities to answer for illegal debts.
What can Lluis Law do for you in these cases?
In our firm we can also:
Widely advise you on your rights under federal and state law.
Accompany you in preparing, writing, and filing an identity theft lawsuit.
Fight by your side for the restitution of lost money, reputation and credit score.
Help you obtain fair compensation for the damages caused.
Protect you from any lawsuit from a bank or other entity.
Hiring an identity theft attorney
Before hiring identity theft attorneys, make sure they are the right persons for your case. In this sense, we recommend taking certain provisions such as:
Make it clear what type of legal representation you need and if the lawyer is able to offer it. For example, writing reports, dealing with banks, creditors' offices and representation in court.
Confirm the experience of your lawyer handling this type of cases. If so, the lawyer will be able to tell you in how many similar cases he has worked and what has been the result.
Agree on a single, hourly or contingency rate, with or without advance payment. This is very important to discuss and agree to from the beginning to avoid misunderstandings.
After agreeing to legal representation, carefully review the document and ask what you don't understand before signing.
How much does an identity theft attorney cost?
Some California attorneys work hourly. The average hourly rate in the United States is $ 368. While others do so for a percentage of the compensation received (between 30% and 35%).
The contingency fee is also handled, this is that the lawyer will only collect his fees once the case is solved.
Before taking the case, the lawyer you decide to hire per hour will make an estimated budget. This includes writing reports to the police, creditors, and credit agencies.
Then the appearance in court and the possible perpetrators of the crime of identity theft could increase the cost.
In general, the cost of a good expert criminal lawyer can be between $ 100,000 and $ 1,800,000. It all depends on the case, its difficulty, amount of money involved and other elements.
Damage and financial cost of identity theft
One of the worst damages that identity theft causes to the person is the loss of time. It is estimated that an average of six months is lost for this crime. In addition to the costs associated with the payment of lawyers, legal proceedings and others.
The Aftermath 2017 report, released by the Identity Theft Resource Center (ITRC) found that:
38% of people stated that they had trouble reapplying for credit cards were affected or denied.
Almost 35% said they also had problems obtaining new loans or were denied. For example, mortgage, student, personal loans.
26% of respondents needed to borrow money from a family member or friend.
21% of respondents noted that time after the fact, collection agencies were still calling for fraudulent accounts.
---
At Lluis Law we care that each client who hires our services is satisfied. We strive to recover your identity and receive the compensation you deserve for the property damage suffered.
Our identity theft attorneys always strive to safeguard the client's reputation and credibility.