In this article we will look at how you can win an immigration appeal process and the different options that exist regarding a motion to reopen or reconsider.
---
If you or a relative need help appealing an unfavorable USCIS decision, our Los Angeles immigration lawyers at Lluis Law are at your service. You can contact our firm today so we can discuss your immigration situation.
LATINOS WITH OVER 50 YEARS EXPERIENCE
Tell Us Your Case
What Is It And How Can You Win A US Immigration Appeal process In 2023?
An immigration appeal process is a request for a different authority to review an unfavorable USCIS decision. You can appeal some decisions against:
The USCIS Administrative Appeals Office (AAO) or;
The Board of Immigration Appeals (BIA).
Note: Your notice of revocation or denial will inform you of the option to appeal the decision and where to file it.
What Are The Benefits Of Appealing To The BIA?
Automatic suspension of expulsion. US Immigration and Customs Enforcement (ICE) will not be able to deport the alien while their BIA appeal is pending;
Work permit renewal. If aliens received a work permit while their case was pending with the Immigration Court (EOIR), they may be able to renew it. This may occur while the BIA appeal is pending;
Be able to argue your case. Generally, through a legal brief, the case can be argued before the BIA. To do this, the evidence submitted at the Immigration Court hearing must be used.
Keep reading, we will shortly explain important points about how you can win an immigration appeal process.
What Chance Is There Of Winning An Appeal?
The vast majority of appeals tend to have little chance of success. For example, in California, appellate courts only reverse judgments on civil appeals about 20% of the time.
However, each case is different and the only way to know if you have a chance to win the appeal is to have an immigration attorney review the case;
Furthermore, no appellate attorney from the beginning of the case can realistically decide the true odds of winning the appeal;
Although it is possible to win an immigration appeal process, the reality is that your chances of success are often low. Therefore, an attorney must:

Take time to review the case;
Write and prepare the specific appeal.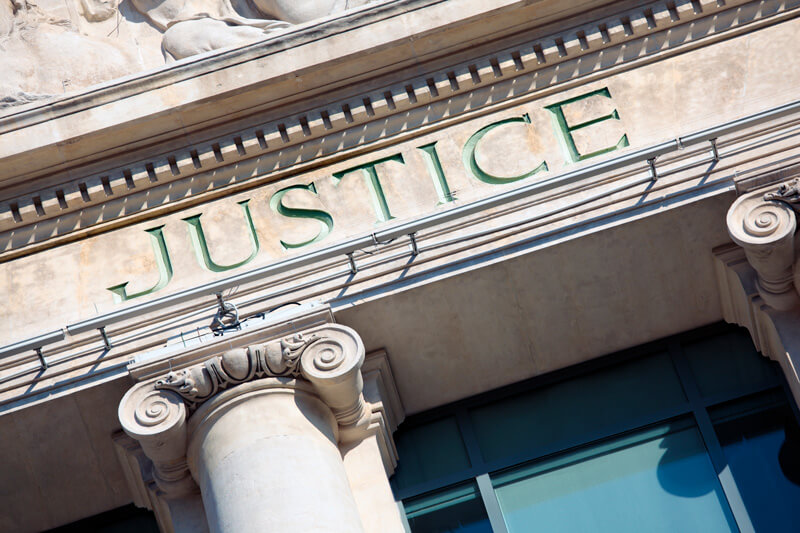 How To File An Immigration Appeal?
Most appeals are often filed using Form I-290B, notice of appeal, or motion. However, there are exceptions in the following appeals of decisions about:
Form I-130, Petition for Alien Relative or Other Decisions That Are Appealed to the BIA, is filed on Form EOIR-29, Notice of Appeal of a DHS Official's Decision to the BIA.

This form must be filed with the office that made the decision on the petition;

Form N-400, Application for Naturalization, is made on Form N-336, Request for Hearing on a Decision of Naturalization Proceedings under the Immigration and Nationality Act (INA);
Applications for special immigrant workers, for legalization and for cancellation of temporary resident status, are filed on Form I-694, Notice of Appeal of Decision under Sections 245A or 210 of the INA.
Note: The notice of adverse decision also indicates the form to be used in the appeal.
If you are a few days away from filing an I-130 petition, on our blog you will find an article where we explain step by step how to fill out Form I-130.
How To Appeal The Decision Of An Immigration Judge?
Both the alien and the government have the right to appeal the decision that the immigration judge makes during an immigration court proceeding.
If the judge issues an unfavorable decision at the hearing, the judge will ask the aliens if they want to appeal the decision.
In the event that the national foreigner does not wish to appeal, the government can start their deportation proceedings immediately (if it is a deportation case);
If the alien wishes to appeal, they must request it to the immigration judge, or;
The alien can also tell the judge that they intend to reserve their right to appeal.
How Much Does It Cost To Appeal An Immigration Decision?
Currently, the filing fee for an appeal with the BIA is $110. However, there is no fee to appeal an appealable asylum claim or bond. In addition, all notices of appeal must be accompanied by:
A valid check or money order in the exact amount of the appeal filing fee, or;
A fee waiver request.
Checks and money orders must be made payable to the United States Department of Justice (DOJ). If a check does not clear, the application may be refused. Therefore, a money order may be the safest option.
Filing Fee Waiver On Appeal
The Department of Homeland Security (DHS) regulation, 8 CFR 103.7, specifies cases in which USCIS may waive the payment of the filing fee due to inability to pay.
Types Of Immigration Appeals
There are different immigration appeals processes:
Before BIA. When aliens receive an unfavorable decision from an immigration court they can appeal to the BIA within 30 days of the decision.
Before the US Circuit Court of Appeals. This court can review a final order of removal only if the alien has exhausted all administrative reliefs available to them for the time being.

Adverse BIA decisions may be reviewed by this court.

Foreign national criminals. For certain alien convicted of a crime who may be placed in removal proceedings.
Habeas corpus actions, APA and Writ of Mandamus. These actions are brought in US District Court in addition:

Habeas corpus is used to help aliens who have been detained for an excessive amount of time while their cases are pending;
The injunction is used to help aliens in situations where their case is stuck at an immigration agency;
APA actions fall under the Administrative Procedure Act, which is a federal law that allows the arbitrary actions of an alien agency to be challenged.
Similarly, there are also motions to reopen and reconsider. Next, we will check them in more detail:
What Is The Motion To Reopen?
The motion to reopen is a request to the USCIS office that issued an unfavorable decision to review the decision. This decision is reviewed based on new or changed facts supported by affidavits and other documentation.
The purpose of the motion to reopen is to demonstrate the immigrant's eligibility at the time the original application was filed.
Note: You can file a motion even if your case is not eligible for an appeal. By "new facts" we mean facts that have not been submitted earlier in the process. These must be relevant to the subject of the motion.
If the application was denied due to abandonment, you may file a motion to reopen if you demonstrate the following:
The evidence requested was not relevant;
The required initial evidence was filed with the petition or application;
You complied with the request for appearance or additional evidence during the allotted period or;
The request for appearance or evidence was not sent to the address on record.
What Is The Motion To Reconsider?
A motion to reconsider is a request to the office that issued the unfavorable decision to review a decision based on an incorrect application of policy or law.
This motion must show that the decision was erroneous based on evidence in the record at the time of the decision. The motion must be supported by regulations, appropriate statutory citations, or preceding decisions when filed.
Note: Unlike the motion to reopen, no new evidence or facts are taken into account.
How Long Does It Take To Resolve An immigration Appeal process In The United States?
An appellate court in the United States can take a month or up to a year or more to resolve an appeal. Generally, the average time it takes to resolve an appeal is usually 6 months.
It should be noted that the length of time it takes for an appellate court to resolve an appeal does not indicate what type of decision will be made.
How Long Do I Have To File An Appeal?
Generally, an immigration appeal must be filed within 30 days from the date the decision is made (not the date the decision is received).
Some cases have a shorter term, such as the revocation of the approval, which is 15 days as the deadline. In addition, it should be noted that:
The decision indicates how long you have to file an appeal;
There are no extensions on this deadline;
If the decision is mailed to you, an extra 3 days will be added. Therefore, there would be:

33 days on denials;
18 days in case of revocations.
To find out where to file the appeal, please review the USCIS page regarding the filing of Form I-290B.
Note: If you send it by mail, make sure it arrives at the office within the stipulated time. Do not send your payments or fee forms directly to the AAO.
When Will I Receive The AAO's Decision On My Appeal?
AAO attempts to complete the appeal review within 180 days from receipt of the complete case file. That is, after the initial review of the fields.
Some cases may take longer than 180 days for reasons beyond the control of the AAO. Examples of this may be a complex case that needs further evaluation or the need for additional documentation for the file.
What Happens If You Are Denied An Appeal In The United States?
In the event that an alien is denied their appeal to the BIA, they may be able to file another appeal. To do so, he must file it with the Federal Circuit Court of Appeals that has jurisdiction over the Immigration Court.
In California, BIA decisions are appealed to the United States Court of Appeals for the Ninth Circuit. California has two Ninth Circuit courts:
1. Richard H. Chambers Courthouse
This court is located in the Los Angeles area, at the following address:
125 South Grand Avenue,
Pasadena, CA 91105
Phone: (626) 229-7250
2. James R. Browning Courthouse
This court is located in San Francisco, at the following address:
95 7th Street,
San Francisco, CA 94103
Phone: (415) 355-8000
Appeals to Federal Court must be filed within 30 days from the date of the BIA decision.
How Many Times Can A Case Be Appealed?
Whether or not a case can be appealed depends on several factors. For example, most of the time you can only appeal to the court above the court that decided the case.
In certain cases, appeals do not go to the appellate court. An example of this is when a first degree murder conviction occurs. If this happens, it goes directly to the Supreme Court.
How And Where To File A Motion?
The motion is normally filed with Form I-290B along with the appropriate fee. In the event that the motion must be filed on another form, it will be indicated in the notice of denial or revocation.
Note: A written letter sent to USCIS is not a motion, you must use the appropriate form along with the fees or fee waiver.
Generally, you must file motions within 30 days from the decision date. Do not confuse this with the date you received it;
You will have 3 extra days if you have mailed it;
The time available to file the motion can only be extended at the discretion of USCIS. You must show that the delay was reasonable and beyond your control.
Note: For asylum decisions you do not need to file this form or pay a motion fee. If the deadlines are not met, the director of the asylum office will decide whether or not to accept your motion.
What To Do If A Motion Is Denied Or Dismissed?
Only if the original decision was appealable to the AAO may you appeal again to the AAO.
If an asylum office dismisses or denies your motion in a case that received a final denial, you can file a new Form I-589, Application for Asylum and Withholding of Removal.
You will be subject to the same filing bans as in a new asylum application;
Must be filed directly with the asylum office of your place of residence;
You must include a letter with your application stating that the previous asylum application was denied.
Note: USCIS service centers will not be able to accept new asylum applications in previously denied cases.
Can A Beneficiary Whose Visa Petition Was Denied Or Revoked File An Immigration Appeal Or Motion?
As a general rule, only the petitioner can file the appeal or motion for a revoked or denied visa. Unless they are VAWA self-petitioneres, widow(er) of a US citizen, or otherwise authorized to file for themselves.
In addition, the beneficiary of a Form I-140, Petition for Alien Worker, may be able to file a motion or appeal in a revocation-only proceeding. To do this, you must meet the following requirements:
You had an I-140 that USCIS later revoked;
Filed Form I-485 , Application to Register Permanent Residence or Adjust Status Based on a Valid I-140, and the I-485 has been pending for 180 days or more;
You filed Supplement J to Form I-485 after January 17, 2017 to apply for job transfer or;

You sent the request before the same date through a written letter or other type of acceptable communication and;

USCIS has approved the portability request.
Note: If you meet the last 3 criteria above as a beneficiary of a petition and with an approved I-140, you may provide evidence in response to a notice of intent to revoke.
What Types Of Decisions Can Be Appealed To The BIA?
The BIA can review many decisions by immigration judges, including reasonable fear and credible fear determinations. Matters the BIA may review include the following:
Removal orders (with some limitations on decisions related to voluntary departure from the United States);
Motions to reopen and motions to reconsider previous decisions;
Denial of parole or immigration bail bonds;
Exclusion of aliens applying for admission to the US;
Applications for the classification of a status of foreign relatives for the issuance of preferential immigrant visas.
The BIA can also review appeals of DHS decisions regarding:
Waivers of Inadmissibility;
Certain DHS administrative fines and penalties;
Family-based immigrant petitions.
If you are about to file a family-based alien petition, we invite you to read our publication on family-based immigration.
What Issues Does The BIA Not Review?
Typically, the BIA does not have the authority to review decisions that have not been made by an Immigration Judge. Some matters that the BIA does not review include, but are not limited to:
Direct appeals of immigrants deported "in absentia";
Most applications for different types of American visas, including employment-based and K-1 fiancé(e) visas;
Reasonable fear determinations made by the immigration judge;
Credible fear determinations made by the immigration judge or an asylum officer.
The BIA also cannot review DHS denials of applications for adjustment of status.
Note: These appeals are often made to the AAO or to the agency that issued the original decision.
Immigration Appeal Process And Motions To Reopen Or Reconsider FAQs
In addition to questions about whether an immigration appeal can be won, we at the office receive many other questions about appeals and motions. Here we include some of the most frequent that we have not covered in the article.
Can I represent myself before the Board of Immigration Appeals?
Immigrants have the right to represent themselves during an appeal. However, appeals have several strict rules that must be followed to the letter. Furthermore, these appeals require thorough arguments.
For these reasons, most aliens are better off having an immigration attorney handle their appeal.
What else do I need to file an appeal?
When an alien was not represented by an attorney during their initial case, the judge provides the immigrant with an information guide. This guide contains various forms for your appeal filing.
Do I have to submit a brief with an immigration appeal?
For an immigration appeal, a brief is not required. However, one can be sent if the petitioner so wishes. If one is filed, any conclusion of law or misstatement that has the unfavorable decision must be identified. 
How can I find out if the decision in my case can be appealed?
Information on appeal rights is included in the notice of revocation or denial.
How are the procedures carried out before the BIA?
The BIA does not generally conduct court proceedings, as it decides case appeals through paper review. On very few occasions, the BIA agrees to hear oral arguments.
If You Need Help With Your Immigration Appeal process, Call Us Today
Now that you know if you can win an immigration appeal, it is essential that you have excellent legal help. For more information about your immigration appeal or motions, please feel free to contact our firm.
---
With over 50 years of combined experience, David and Ramiro have helped hundreds of aliens with their immigration appeal process.
LATINOS WITH OVER 50 YEARS EXPERIENCE
Tell Us Your Case