If you are a US citizen, you can petition to bring your fiancé(e) to the country through the K-1 fiancé(e) visa and get married.
The K-1 visa, also known as the fiancé(e) visa, is one of the most requested nonimmigrant types of American visas. For this visa, you must be a US citizen, otherwise your fiancé(e) may be eligible to enter the US through another status.
In this article we will learn what a K-1 visa is, its requirements and how long it takes to obtain one.
---
Our immigration lawyers in Los Angeles from Lluis Law will be able to help you throughout this process. With over 50 years of combined experience, our attorneys are well-prepared to serve you. Call today and request a private consultation.

LATINOS WITH OVER 50 YEARS EXPERIENCE
Tell Us Your Case
What is the K-1 American citizen fiancé(e) visa and what do you need to know in 2023
The K-1 fiancé(e) visa is issued only to alien nationals who are engaged to a US citizen. This visa allows the fiancé(e) to travel to the US and marry the US petitioner within 90 days of entering the country.
After legally marrying, the alien spouse can adjust status to obtain a Green Card.
It is important that the marriage is legitimate, both spouses have the good faith to form a life together and that it is not done only to obtain an immigration benefit.
If all immigration requirements are met, both same-sex couples and opposite-sex couples will have the same immigration benefits.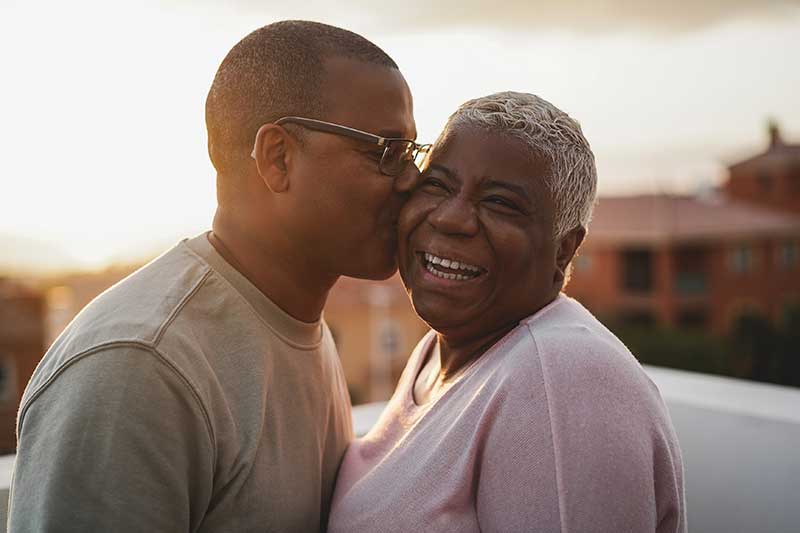 K-1 fiancé(e) visa requirements
To apply for a fiancé(e) visa for the United States, you must meet the following requirements:
Be a US citizen;
Planning to marry your fiancé(e) within 90 days of your partner's arrival in the country in K-1 status;
You and your fiancé(e) are legally free to marry and any previous marriages have legally ended by annulment, divorce, or death;
You met your fiancé(e) in person at least once in the last 2 years before you filed your K-1 visa application. Unless it is shown that meeting in person:

Causes you an extremely difficult situation, or;
Violates your fiancé(e)'s foreign culture, customs, or social practice.
how to apply for k-1 fiancé(E) visa
The K-1 visa process requires that the US citizen be the one to petition for their partner. This process involves not only USCIS, but also the US Department of State (DoS) and Customs and Border Protection (CBP). Therefore, the process carries several security controls at each stage. These are:
1# File the petition with USCIS
File with USCIS Form I-129F, Petition for Alien Fiancé(e);
USCIS will review your request and mail you a request for evidence if additional information or documentation is required;
If you are eligible, USCIS will approve your I-129F petition. Otherwise, your request will be denied and you will be notified of the reasons for the denial;
Once your petition is approved, USCIS will send it to the DOS National Visa Center (NVC).
2# The visa application to the DoS
The approved Form I-129F will be forwarded from NVC to the US embassy or consulate where your fiancé(e) will apply for the K-1 visa;
The US embassy or consulate will notify you when your fiancé(e)'s interview is scheduled;
Your fiancé(e) must bring the form and required documentation to the K-1 visa interview;
The DOS consular officer will determine whether or not your fiancé(e) qualifies for the K-1 visa.
3# The CBP inspection
An approved K-1 visa does not guarantee your fiancé(e) entry into the US. CBP will determine whether or not they can enter. If the officer in charge suspects any wrongdoing, they could deny entry.
how long does the k 1 fiance visa take in 2023?
The K-1 visa processing time typically takes approximately 6-10 months from the date the visa application is filed to the arrival of the alien fiancé(e) to the US.
However, if USCIS is suspicious about the marriage or requires more evidence, the process may take longer.
In general terms, the process and schedule of the K-1 fiancé(e) visa is usually:
1 to 3 weeks: You will receive notification from USCIS that they have received your Form I-129F through Notice of Action 1 (NOA1);
5 to 7 months: This K-1 visa timeline reflects the time between receipt and approval by USCIS. You will be notified through Notice of Action 2 (NOA2);
2-3 weeks: When your case is forwarded to the NVC;
1 to 3 months: The phase when your case is transferred to the US embassy;
2 to 10 days: It is the period in which the visa is granted.
How to apply for the Green Card if I entered the United States with a K-1 fiancé(e) visa?
If you marry within 90 days, your alien spouse may apply for a Green Card by filing Form I-485, Application to Register Permanent Residence or Adjust Status;
USCIS will review your petition and any additional documents submitted;
Generally, you and your spouse must be present at the interview;
If you have been married for less than 2 years at the time of filing the I-485 petition, USCIS will grant your spouse conditional permanent resident status and issue a Green Card valid for 2 years;
Your spouse can remove these conditions by filing Form I-751, Petition to Remove Conditions on Residence within 90 days before the Green Card expires. If you don't, you may be at risk of being deported from the country.
Documents to apply for the K-1 fiancé(e) visa
Your fiancé(e) for the K-1 visa will be required to bring the following documents to your interview with the US embassy or consulate:
Form DS-160 completed;
Valid passport with no less than 6 months validity;
Birth certificates;
Death or divorce certificates (if applicable);
Medical examination records;
Two 2×2-inch photographs that meet the photo requirements;
Evidence of financial support or affidavit of support;
Some letter of your criminal record from your country of origin and/or any other country in which you have lived during the last 6 months;
Evidence that your marriage is bona fide and not a fraudulent marriage.
Note: All non-English documents must be accompanied by certified English translations. Translations must be certified by a registered and competent translator.
Children of K-1 fiancé(e)'s
Your fiancé(e)'s children who are under 21 years of age and unmarried may be eligible to travel to the US on a K-2 nonimmigrant visa. To do this, you must include the names of your fiancé(e)'s children on the I-129F form.
Note that:
Children cannot travel to the US before their fiancé(e). They can travel together or do it later.
If you and your fiancé(e) married within 90 days of admission, children in K-2 nonimmigrant status may also apply for a Green Card through Form I-485 with USCIS;
Children with K-2 status can apply for a Green Card at the same time or after their fiancé(e).
Work permit for K-1 fiancé(e) visa
Your fiancé(e), after being admitted to the US in K-1 nonimmigrant status, can immediately apply for employment authorization through Form I-765, application for employment authorization valid for 90 days after upon admission.
If eligible, your fiancé(e) can apply for employment authorization at the same time they submit their Green Card application. In this way, the employment authorization will be valid for one year and can be extended in 1-year increments.
K-1 visa interview questions
During the interview at the local US consulate, the immigration officer will ask your fiancé(e) certain marriage-based residency questions. Here are some examples:
Your fiancé(e)'s name;
What does the fiancé(e) do and how much do they earn?
How do you make a living?
Brand and model of your fiancé(e)'s car;
How long has the fiancé(e) lived at their current address?
Wedding details (church, date and time, guests and others);
Religion professed by your partner;
How many times have you seen your fiancé(e)?
Full name of your partner and date of birth;
Nicknames of your fiancé(e);
Favorite food and other hobbies;
Name of the fiancé(e)'s ex-spouse;
How many siblings does your partner have?
Have you ever been denied a visa? For which country?
How many children do you plan to have?
How was the marriage proposal?
What are the names of your fiancé(e)'s parents?
University where your fiancé(e) studied;
Color of your fiancé(e)'s eyes;
Any mark or scar from your partner;
The sweetest gift that your fiancé(e) remembers.
Any question that serves to determine that there is a bona fide relationship and not a fraudulent one can be asked. If the courtship and the K-1 visa application have a real basis, there is nothing to worry about.
Our lawyers always recommend in interviews with consular officials to answer specifically what is asked. Therefore, answering without hesitation and being calm.
K-1 fiancé(e) visa cost
The cost of the K-1 visa can range from $1,000 to $5,000. The cost may include government fees, medical exams, additional documentation requested by USCIS, among other documents. These costs are:
USCIS application fee: $535;
US Embassy or Consulate fee: $265;
Government fees: They range from $800;
Medical exams: They range between $100 and $500;
Travel costs: May vary depending on the country and the flight;
Assistance from an attorney: Varies depending on your case. You can check with our Los Angeles immigration attorneys for the fee.
Other K-1 visa fees could include:
Cost of issuing a new passport (if necessary);
Children's medical exams (if applicable);
Additional evidence costs.
K-1 Fiancé(e) visa FAQs
Does my fiancé(e) need a K-1 visa if we are already married?
If you are already married, your fiancé(e) will not need a K-1 visa. Unless, your marriage was not valid in the place where it took place. 
How long is the K-1 visa valid for?
The K-1 visa is valid for 6 months but for a single entry.
Can my partner extend their K-1 visa?
The US Citizen Fiancé K-1 visa expires after 90 days and cannot be extended.
What is considered a fiancé(e) under US immigration law?
For U.S. immigration law, a fiancé(e) is a foreign citizen who obtained K-1 fiancé status for the sole purpose of entering the United States and marrying his or her U.S. fiancé(e).
Can I honeymoon outside the US after marriage?
This is not possible. Once in US territory, the foreign spouse must remain within the country. Leaving without travel authorization or a residence card means that she will not be able to return again.

For more information you can review our article on advance parole.
Will the divorce affect my fiancé(e)'s immigration status?
A divorce or separation can affect the legal status of your partner. They must be careful if they plan to separate or divorce.
Can my partner be denied a K-1 visa?
The K-1 visa can be denied if your fiancé(e) has broken immigration laws in the United States, has submitted false documents, has a criminal history in his or her home country, or has trafficked narcotics. 
---
If you need a lawyer to apply for a fiancé visa or are having difficulties processing it, call us. We will deal with your case and advise you on the best strategy to obtain the visa you require. We are one of the most prestigious immigration law firms in Los Angeles for a reason.
LATINOS WITH OVER 50 YEARS EXPERIENCE
Tell Us Your Case