Hiring trustable Los Angeles car crash attorneys after suffering a traffic accident is essential to obtain fair compensation. Car accidents are traumatic and unexpected events that take us by surprise and many times we don't know what to do.
An accident leaves terrible consequences for the victim and his relatives. Physical and psychological damages, anguish and suffering and economic losses and expenses that many times cannot be faced.
The Los Angeles auto accident lawyers of Lluis Law understand that perfectly. That is why we offer a responsible and affordable service for anyone. We are one of the best law firms specialized in all types of car accidents.
For over 50 years we have been recovering damages and winning cases that other car crash lawyers believed impossible. Because we know the law and we know how to file a successful claim to achieve the desired results. Call now for a free consultation to any of our lawyers or visit our offices.
The best car crash attorneys in Los Angeles
If you were injured in a car accident or in any other accident that you did not cause, you need the best legal advice. We are talking about an expert and qualified personal injury lawyer in Los Angeles who knows about real laws. A legal professional who has the ability to ensure the compensation you deserve.
In our firm, if we don't win your case, we don't charge and you don't pay anything in advance.
We make our clients legal problems become an opportunity to obtain fair compensation. We take away that heavy burden to concentrate on your recovery while we negotiate with the elusive insurance company.
In our daily practice we have recovered hundreds of millions through successful claims. We ensure that the client has the medical care and financial support he needs for his recovery. And if a fair agreement cannot be reached, we take your case to court.
What do after suffering a car accident in Los Angeles?
The first things you should do after a car accident in Los Angeles, are very simple. Before hiring Los Angeles car crash attorneys, you should try to record everything you remember from the accident.
Do not forget to include all the general information such as date and time of the accident, place where it happened and even the weather. It is also very important to keep a record of the injuries you suffered and the time you were away from work.
It is advisable to take note of the symptoms and the way in which the injuries have affected your daily activities. There are injuries that incapacitate people temporarily or permanently and prevent them from having a normal life.
If you let a lot of time go by and these details are not recorded, the memory may fail you and important data may be left out. When you go to the doctor or to the initial consultation with your injury lawyer, you must remember and disclose everything.
All details of the injuries and the car accident must be duly recorded. So when they are requested by the doctor and the car accident lawyer these are available.
As a summary then you should follow these tips:
Document all the details of the accident scene.
Notify authorities (police or road patrol) of the accident.
Report the case to the California Department of Motor Vehicles if there were injuries and damages exceeding $ 1000.
Do not discuss the accident with the other drivers involved or with the insurance adjuster of the other party.
Call us. We are Los Angeles attorneys specializing in car crash accidents and we will inform you about the next legal steps to follow.
Save all documents related to the accident (medical report, police report, DMV report).
Types of traffic accidents
There are several types of traffic accidents that should be distinguished:
Crash: Is the impact that a moving vehicle suffers when encountering a fixed object of the terrain.
Collision: When two moving motor vehicles hit each other.
Run over: When a pedestrian is hit by a moving vehicle.
Fall: Very common in public transport accidents due to the loss of when a vehicle suddenly brakes.
Overturning: The vehicle leaves the road without the driver being able to avoid it. There are overturns (vehicle rollover) where the car turns completely or does it sideways.
In chain: Are the accidents that occur when a vehicle impacts others and generates a multiple collision one behind the other. These types of accidents usually occur on highways and high-speed roads.
Multiple: Where two or more vehicles and a pedestrian are involved.
Car accident severity
On the other hand, accidents are classified according to the severity of the injuries: minor, serious and fatal.
Minor accidents: Are those in which the lives of those involved are not in danger. U rear shock for example.
Serious accidents: They are called that because people's lives are at risk due to the severity of the injuries. It is often necessary to reanimate the victims of these accidents and provide them with emergency care.
Fatal accidents: Are those in which people are killed at the scene of the accident.
In Lluis law we are specialized in many types of traffic accidents. We are electric scooter accident attorneys and motorcycle accident attorneys in Los Angeles among other areas where we have extensive experience.
Types of injuries
Depending on their severity, injuries in a traffic accident are classified as:
Minor: Are those that do not need prolonged medical treatment and do not generate a disease or inability to work.
Less serious or moderate: Are those wounds, blows or abuse that generate a temporary inability of no more than 4 weeks to work.
Serious : California Penal Code 243 (d) describes serious bodily injury when there is:
Loss of consciousness.
Concussion.
Wounds that require many stitches.
Bone fractures.
Prolonged, total loss or permanent deterioration of an organ or body part.
Serious disfigurement of the victim.
Legal consequences of a traffic accident
Drivers who cause a collision are exposed to a series of penalties and fines, depending on the severity of the accident. These penalties include the possible suspension or cancellation of the driver's license. Also, jail sentences when there are deceased persons, or it is proven that there was bad intention.
Accidents caused by drunk driving or under the influence of drugs are also punishable by fines and imprisonment. You can learn more about the subject in our section "DUI Lawyers in Los Angeles".
On the other hand, victims of a car crash can sue the person responsible and demand compensation for damages. The driver guilty of the accident must pay the expenses generated by injuries and material losses. That includes vehicles, houses, public property, objects in the car, etc.
It is also possible to claim compensation for an accident on public transport when the victim is a passenger. If you are a pedestrian you can file a lawsuit and claim compensation for being hit by a car.
What am I entitled to if I have been involved in a car accident in Los Angeles?
Victims of a traffic accident in California have the right to claim compensation for damages. Such damages or losses include:
Payment of all medical treatment expenses.
Payment of additional costs associated with injuries (transportation, nursing staff and more).
Compensation for loss and damage to property. For example, vehicle repair, objects inside the vehicle or car payment for total loss. Damage to the house, farm, warehouse and more.
Compensation for lost wages for the duration of recovery of injuries.
Compensation for pain and suffering.
For compensation for death in a traffic accident, surviving family members are entitled to file the claim. Contact our car crash attorneys in Los Angeles today and we will help you through the entire process.
Types of car accident claims
In the event of a car accident or vehicle crash, there are three types of claims and / or lawsuits that can be filed:
Claim for bodily injury
It is a claim in which the victim seeks compensation for the specific physical injuries suffered. The claim is filed against the responsible driver's insurance company. If an agreement is reached, payment is made through liability insurance for bodily injury of the person responsible.
Liability insurance compensates third parties for damages caused by the policyholder. That is, other drivers, pedestrians or passengers in public or private transport vehicles. In this case, it only covers the expenses caused by the physical injury of the victim.
Property damage claim
The claim for losses and other damages to the property serves to demand the repair or replacement of the crashed car. It also covers damages to private or public property (houses, street furniture and so on.)
Personal injury protection claim
The personal injury protection claim (PIP) is used to demand payment of economic and non-economic damages. Among these damages are medical expenses (hospitalization, medicines, exams). They can cover up to 80% of medical bills, depending on the type of injuries.
What to do if the insurance does not want to pay?
In claims, sometimes disputes arise over the type of injuries after the accident or the amount of compensation. The insurance companies then refuse to pay or try not to recognize some damages.
When that happens the work of the accident lawyer is key to resolve the dispute. A person without legal support won't be able to fight alone against the insurance company and get good results.
Damages such as pain and suffering, loss of enjoyment of life, anxiety or disfigurement of the face are often disputed. Insurance companies downplay them and make compensation offers well below their true value.
In this regard, the California Personal Injury Law is clear. Insurers must calculate non-economic damages fairly and reasonably. To do this they must take into account the real facts, the circumstances and the situation of the claimant. For example, how injuries affect family and social life of the person.
Likewise, the labor problems caused by these injuries, together with the recovery time and the type of treatment necessary.
If the insurance does not want to pay the fair amount, the recommendation in these cases is:
Review the insurance contract, if the claim is against your own company to ensure that the claim meets the requirements.
Ask the insurance company for an explanation about the reasons for refusing payment.
Keep a thorough record of all proceedings made before the insurer. Including the formal complaint, phone calls, emails and the company's response messages.
Request a consultation with car crash attorneys in Los Angeles, insurance claims specialists.
Complaint for hit and run
When the driver guilty of the accident escapes, the fact must be reported to the traffic authorities. If the affected person manages to obtain the license plate number and vehicle data (brand, color etc.) much better. Although if this is not possible, an experienced accident lawyer can perform the respective investigation.
The competent authority to report such cases is the police and the California Department of Motor Vehicles. You should also report to your own insurance company, providing that the culprit of the accident is not identified and located.
After the complaint, a civil suit is filed to demand compensation for material injuries and property damage if any. The deadline to report the traffic accident with hit and run to the DMV is 10 days.
If you need to report a crash accident and hit and run cases our Los Angeles injury attorneys are specialists in those areas.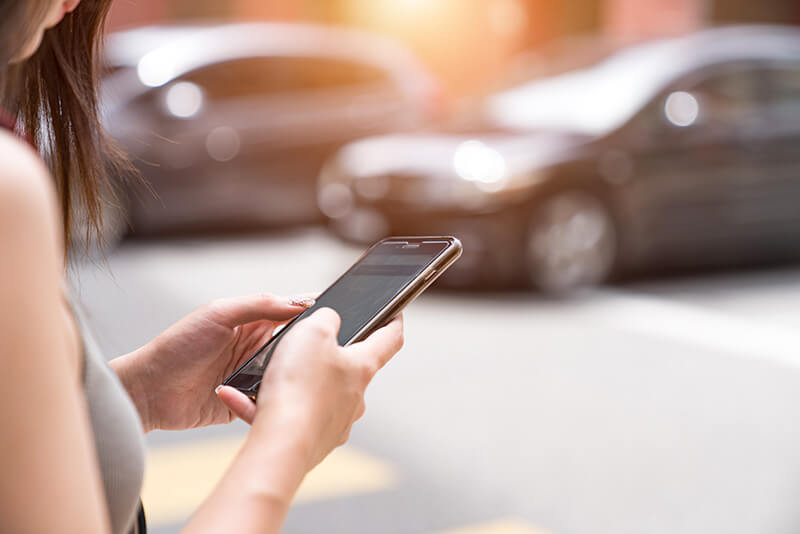 We are also Uber accident lawyers. If this type of accident occurs while driving one or being a passenger don't hesitate to contact us.
If I crash my vehicle does the insurance cover me?
Vehicle liability insurance policies cover damages to third parties, although not their own. Such damages are personal injuries, property damage (cars, houses and so on). If you wish to obtain compensation for other damages, you must have a vehicle insurance with wider coverage.
Why should I hire a Los Angeles car crash lawyer?
The benefits of hiring a car crash lawyer are multiple:
They help to obtain greater settlement in cases of personal injury after a car accident. People who try to negotiate on their own often receive less than what they really deserve.
The professional lawyer investigates the accident and calculates the fair value of an injury before reaching a settlement.
When the case is taken to court, procedural costs must be paid in advance. These expenses are assumed by the lawyer and when he wins the case they are reimbursed. Just like the hiring costs of experts to help in the case.
Victims are not legal experts or have experience in negotiating an agreement with insurance companies. To confront the lawyers of the insurer, experience and legal knowledge are required. Otherwise, the demand or the claim will not have a good result.
A good accident lawyer is constantly updating himself on best legal practices and changes in the law. To win a case you must know the traffic and personal injury laws of California in depth.
The lawyer must be trained in negotiation so that he can obtain fair and reasonable compensation. Any other person will surely have difficulty answering questions, making inquiries and calculating damages.
How can Lluis Law help me handle a claim after a car crash in Los Angeles?
Getting compensation for a car accident in California does not always work out as we expect. When things get tough the option is to put the case in the hands of a competent lawyer.
For five decades our traffic accident attorneys in Los Angeles have helped victims recover damages. Through claims and civil lawsuits we strive to achieve the best results for our clients.
We provide a quality legal representation and defense service with responsibility and efficiency. The testimonies of our satisfied customers confirm this, because:
We investigate the accident and identify the guilty party (drivers, manufacturing companies or government agencies).
We do not charge fees in advance because we work with contingency fees. So you have the best legal service in the city without worrying about how much does a car accident lawyer charge.
We make sure that car crash victims get proper medical treatment.
We maintain fluid communication with injured drivers and their families for each stage of the claim process.
---
Call right now for a free consultation with our car crash attorneys. If you or a loved one was the victim of a collision or any other incident, we can help you. We will answer all your questions about car accidents and tell you how to get the compensation you deserve.