If you or a loved one need to manage public transport accident claims, we can help you. Lluis Law injury lawyers in Los Angeles are specialists in finding solutions to such painful situations. We have over 40 years of experience providing legal representation services in the Los Angeles area.
The victims of a public transport accident may be other drivers on the road, passengers or pedestrians. They are entitled to receive compensation for damages, including common vehicles accident injuries. Similarly, other damages of a material nature can be claimed.
What is a public transport accident?
Before talking about the compensation itself, let's clarify what an accident is in public transport.
It refers to what happens while a person travels in buses, subways, trains, airplanes and any other type of motor vehicles. Public transport charges a flat rate, covers precise routes and is available to all types of people.
Other vehicles in addition to passengers may be involved in public transport accidents. Just as there are public transport accidents caused by other drivers who crash into buses or trains.
Accidents with school buses or tourist buses are very frequent in Los Angeles. It is important to know what happens if a bus hits your car. You probably don't know who to claim if the unit belongs to a public institution (the city for example).
To make a claim to public transport or private transport, there is no difference in the procedure. The only difference is that if the bus belongs to a private company the time to sue is 2 years. On the other hand, if it is owned by a government agency or institution, the period of time is 6 months.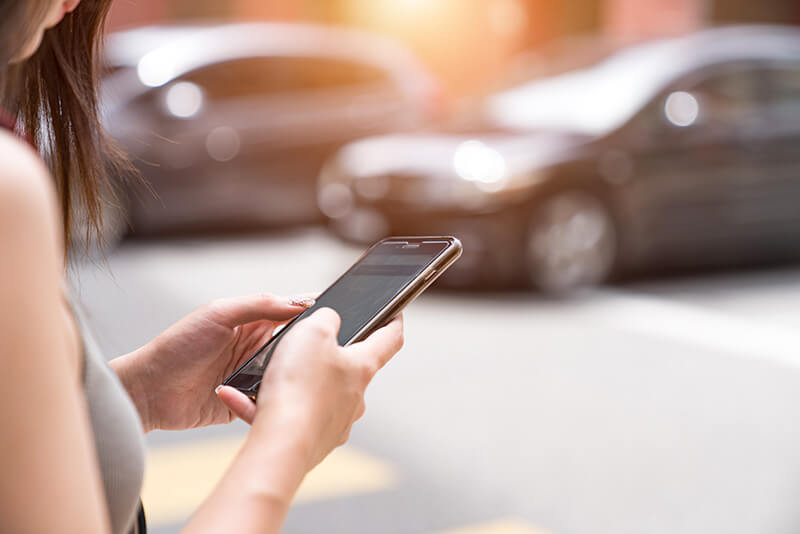 In Lluis Law we also handle cases of private transport companies. We are Uber accident lawyers among many other practice areas.
What to do in a bus accident?
If you were injured in a bus accident, try to remain calm and seek help as soon as possible, if you are in good conditions. Some of the actions advised by the car accident lawyers in Los Angeles from Lluis Law are:
Call paramedics to obtain first aid and drive you to a medical center.
Then call the police and the California Department of Motor Vehicles to report the fact.
If possible, also call your own insurance company so they are aware of the accident.
Contact your bus accident lawyer for guidance on the following legal steps. If necessary, he will help you get specialized medical care, through a medical provider.
How do I claim after a bus accident?
Filing of a claim against the insurance company of the person responsible for the accident must be made immediately after the accident. Although the California Statute of Limitations gives claimants a period of 2 years. However, it is always advisable not to let the case "cool".
The first thing to do to file a claim is to identify the person responsible for the accident. The responsibility for the accident may fall on the bus driver or other natural or legal persons (companies, agencies).
A car accident lawyer who is an expert in personal injury can help you establish responsibilities. In addition, it is responsible for drawing up a strategic plan to file a claim and formulate the most appropriate legal argument.
Afterwards, all the expenses caused by the injuries (medical treatment, present and future rehabilitation therapies, etc.) should be evaluated. In addition to property damage (vehicle repair and damage to other properties).
The responsibility of the other party is proven with irrefutable evidence (police reports, medical reports, opinion of witnesses and experts). The claim includes the presentation of the facts, the amount of compensation that is sought and the evidence.
When the person in charge is already identified and the damages quantified, then the formal claim is presented. If the insurance company rejects the claim or disputes arise in the amount of compensation, it will be necessary to go to trial.
An accident claim on a bus is almost always resolved before going to trial. Through an out-of-court agreement between the parties, it is possible to obtain compensation.
Whose responsibility is it in a bus accident?
It is based on the fact that the driver must be enabled and trained to drive a public transport vehicle. His trade involves a great responsibility with his passengers and with the other drivers.
The bus driver is obliged to drive with the "utmost care" and have sufficient ability to do so. As established in Section 2100 of the California Civil Code. Only in this way can you offer reliable and safe transportation to passengers and other drivers.
Sometimes, even, the responsibility can be shared between the driver, the bus owner and the manufacturer. Such as in an accident caused by a defective part or system (brakes, tires and more).
Therefore, the responsibility of the accident would be of a third party. For example, the manufacturer of the rubbers or the workshop where the brakes were repaired. In that case, you could file a product liability lawsuit.
Establishing the additional or subsidiary responsibility associated with the accident is extremely important. Because such responsibility could be – for compensation purposes – more important than that of the bus driver.
Recoverable damages in public transport accident claims
Damages in a school accident case vary depending on the severity of the injury, but often include:
Reimbursement for medical expenses, including rehabilitation or therapy costs.
Wages lost.
Loss of ability to generate profits.
Nursing staff costs for home care.
Transportation costs to visit the doctor.
Compensation for pain and suffering.
Loss of consortium.
Disability compensation in case of becoming disabled.
How much can I receive on public transport accident claims?
Often bus companies and institutions prefer to avoid the lawsuits related to these accidents. Consequently, an arrangement that covers the damage caused is negotiated.
The amount of the compensation check will depend on the ability of the bus accident lawyer to negotiate. For these controversial cases, an experienced traffic accident lawyer is often required.
Compensation for injuries is determined by the sum of damages for personal and material injuries.
What happens if you hit a school bus?
The law severely penalizes drivers who crash into a school bus, as it carries children. In addition, there are certain special traffic rules when driving near a bus.
For example, driving away from school buses and at low speed. Nor can they be passed while the lights are on.
If a driver collides with a school bus, he is not only exposed to pay compensation for victims. But also to an additional civil or criminal penalty for breaking traffic regulations.
What happens if a bus hits your car?
As with other motor vehicles, when a bus hits a private car the owner must pay for the repair. If the accident was major and the car became unusable, he must pay your total loss, according to the insurance policy.
The way to obtain compensation is to file a claim for material damages with the insurance company of the responsible. It can be the bus operator, the owner (company or government agency) or both.
The insurance company is obliged to respond for losses caused if the responsibility of the bus driver is proven. The law establishes compensation terms that the insurer cannot violate.
Can you sue a school bus driver?
Yes, of course. However, accurately identifying the responsibility of the accident in some cases can be very complicated. For this reason, bus accident lawyers conduct a thorough investigation before filing a lawsuit.
In collisions between a school bus and a private car, it could be the bus driver's fault if he hit this car. In that case, the school bus driver may be sued for negligence.
The driver could also be responsible, if a student is injured while boarding the bus, getting off it or during the trip. However, in most cases of accidents with school buses, the other driver is to blame.
The bus driver must drive with great care and caution and ensure the safety of passengers. While the other drivers are obliged to respect the bus signals and maintain a safe distance.
Apart from the school bus driver, the school district or educational institution can also be sued if it acted negligently. Given their complexity, these cases should be consulted with an expert bus accident lawyer.
Train accidents
Rail accidents are other accidents on public transport that cause a lot of pain and anguish to hundreds of families. These accidents include those that occur on trains and in the city subway.
While they are not as frequent as bus or car accidents, they can become more catastrophic. Since, like an airplane accident, train accidents often leave many fatalities.
The train accident lawyers of Lluis Law have represented passengers of injured railways. Also to dozens of railroad workers in claims and lawsuits against railway companies.
---
If you or a loved one suffered a similar accident, the Lluis Law accident lawyers help you get compensation. Read more about this topic in the following article about train accident attorneys.
Need more info on public transport accident claims? We can help a pedestrian hit by a car aswell as those who suffered vehicle accidents recover damages. And if the person dies, it is possible to demand compensation for death in a traffic accident.
Call our offices now for a free case review here in Los Angeles and we will gladly look for a solution.