In this article we are going to look at the Special Immigrant Juvenile Status (SIJS) in detail. Through this immigration relief, minors who have suffered abuse, abandonment or neglect can find a way of escape.
---
Minors with special immigrant juvenile status in the US can obtain a Green Card and become Lawful Permanent Residents. Our immigration lawyers in Los Angeles can help you with this entire process. Call us today to begin examining your situation.
LATINOS WITH OVER 50 YEARS EXPERIENCE
Tell Us Your Case
What is the special immigrant juvenile status mean in 2023?
The special immigrant juvenile status allows minors in the US who are victims of abuse, abandonment or neglect by their parents to apply for permission to remain in the country legally.
In 1990, the US Congress passed legislation to help undocumented children through a special category known as special immigrant juvenile status (SIJS).
Applying for SIJS can be a good option for minors facing dangerous situations in their home countries.
It is also a good solution for minors who have been abandoned by one or both parents, especially if there was some kind of violence before the abandonment.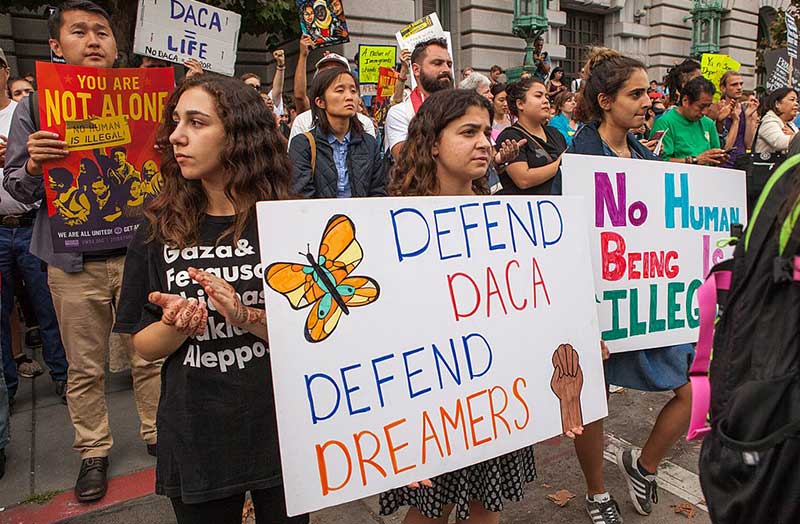 In the US, there is a program similar to this one focused exclusively on migrant children, which seeks to offer them protection. However, new registrants are not currently accepted, we invite you to learn what is DACA.
What benefits does the SIJS juvenile visa have?
The Special Immigrant Juvenile Status allows the beneficiary to:
Remain legally in the United States.
Apply for a work authorization.
Apply immediately for legal permanent residence (Green Card).
Receive certain public benefits.
Apply for US citizenship upon turning 18 and after spending 5 years as a permanent resident.
To obtain lower tuition fees than an international student.
Obtain the right to work in the United States.
This legislation and its benefits are only for minor immigrants. If you are of legal age and a victim of abuse, violence or other crimes, you may be eligible in the US for:
What are the requirements to qualify for a special immigrant juvenile status?
To apply for a SIJS you must meet the following requirements:
Being underage.
Being in the United States.
To be single.
Have a court order.
Being a victim of your parents of any of the following:

Abuses.
Abandonment.
Negligence.

Have no interest or desire to return to your country of origin.
If one or both parents are deceased, immigrant children can apply for special immigrant juvenile status. If the child is outside of the US they will not be able to apply for an SIJS even if they attempt consular processing.
Eligibility for Special Immigrant Juvenile Status
In most scenarios, the case for a SIJS in family court must happen before the immigrant child turns 18 years of age. However, there are minor exceptions for young people between the ages of 18 and 21.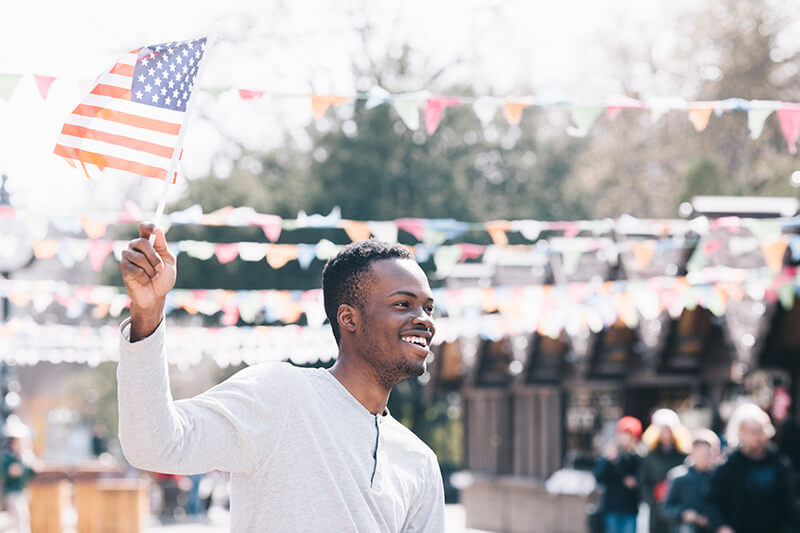 To qualify for this status, the family court judge must determine 3 things:
That the immigrant child has been the victim of abuse, abandonment or neglect.
The child cannot live with one or both parents due to abuse, neglect or abandonment.
The immigrant children have no desire to return to their country of origin.
If the judge determines at least 1 of these 3 reasons, the minor can apply for special immigrant juvenile status and will be able to remain in the US safely and legally.
Other eligibility requirements are:
What is the I-360 law?
Law I-360, Petition for Amerasian, Widow(er), or Special Immigrant, allows for the classification of an immigrant alien as:
Amerasian (for those born after Dec. 31, 1950, and before Oct. 23, 1982).
Widower or widow of a US citizen.
Self Petitioning Spouse and/or Child Battered or Abused by a US Citizen or Lawful Permanent Resident Card Holder.
Self Petitioner parent battered or abused by a U.S. citizen, or
Special immigrant. These might be:

Religious workers.
Doctors.
Members of the Armed Forces.
Young person declared a dependent by a juvenile court in the US.
Communication representatives.
How do I apply for special immigrant juvenile status?
To apply for Special Immigrant Juvenile Status (SIJS), you must submit the following documents:
A state court order determining custody and care of minors.
A petition for SIJS through the USCIS office.
Evidence of your age may be any of the following:

Passport.
Official identification document issued by your foreign government.
Birth Certificate.
Other documents that prove your age.

Written consent from HHS or ORR.
How to apply for special immigrant juvenile status if you are in removal or deportation proceedings
If you are facing removal or deportation proceedings, you may be eligible to obtain a permanent residence (Green Card) through special Immigrant Juvenile status.
If your SIJS petition is approved, the necessary proceedings will be taken for a cancellation of removal. Subsequently, you must submit an application for an adjustment of status to the Immigration Court.
Keep in mind that for these processes it is recommended to have a specialist immigration lawyer by your side for the effective handling of the case. At Lluis Law, in addition to being immigration lawyers in Los Angeles, we are also immigration lawyers specializing in deportations.
Even if you do not qualify for SIJS and are in removal proceedings, you may be eligible for another status that would provide protection from removal. We invite you to learn what is TPS in the USA.
What happens after I file a SIJS application?
After reviewing the application, the USCIS officer assigns it a priority date. The officer may approve or deny your request. He may also request to submit more evidence before making a final decision on your case.
After filing Form I-360, USCIS will:
Send you a Notice of Action with your receipt, a filing date, and your receipt number.
Contact you again to obtain additional evidence, if necessary, to make a decision on your case.
If you also file Form I-485, USCIS will:
Frequently Asked Questions About the special immigrant juvenile status
Our attorneys at their Los Angeles office respond daily to many of the most frequently asked questions that we have included here. The best way to respond to your specific situation will always be knowing your current circumstances. Feel free to call us and speak with a Latino team of immigration experts.
Are there any risks in applying for a SIJS?
Applying for special immigrant juvenile status has minimal risk of going to Family Court to obtain a court order to support the application. But if immigration denies the request, you could get a deportation or removal case.
To avoid this, do not hesitate to call us for legal support to determine your rights and to be able to submit a request efficiently.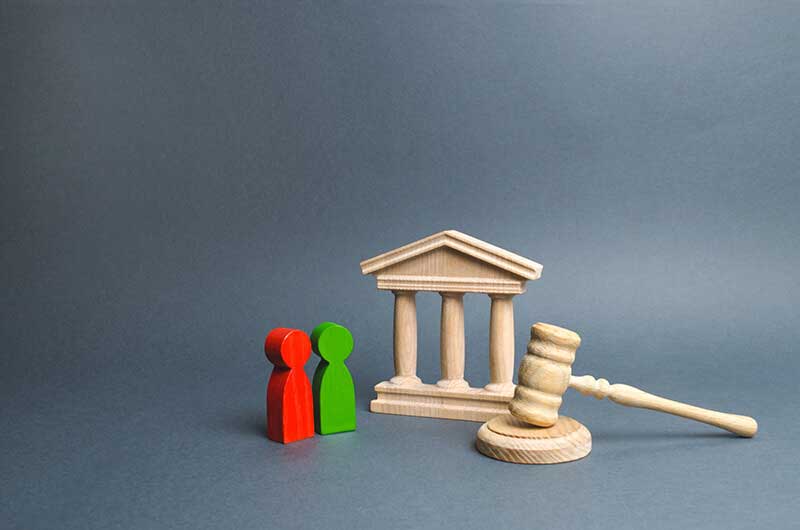 If I don't qualify for SIJS, can I get a Green Card?
You may be able to obtain a Green Card through other methods. Some of them include:
There are other alternatives, but for this you must seek advice from our lawyers because each personal situation is unique.
What is considered neglect or abuse?
California courts qualify abuse, neglect, and abandonment based on the following criteria:
Abuse
The minor is forced to participate in illegal activities such as sex trafficking, prostitution and others.
There is permanent sexual assault or abuse towards the minor by one of their parents or both parents.
The minor is forced to perform forced labor or other activities against their will.
Negligence
The minor is subjected to emotional suffering.
Parents do not protect their children from gangs or situations of juvenile violence.
The child suffers serious emotional damage due to the behavior of the parents or is subjected to cruel treatment.
The minor cannot feed himself due to lack of resources.
For various reasons, the minor is forced to drop out of school.
From an early age, the child is forced to work.
Abandonment
The child does not have the support of his parents due to abandonment or death.
The minor does not receive the support of one of his parents for more than a year and is left in the care of only one of them.
The minor's parents do not provide them with the support and supervision they need.
The parents refuse to accept custody of the minor.
What limitations does the special immigrant juvenile status have?
The minor can never legally file an immigrant petition for either parent. That means that if the child received any kind of abuse from only one parent, they will not be able to petition to bring the other.
The applicant must be under 21 years old.
However, this program has its advantages, such as the fact that it does not matter if you entered the US legally or illegally, since you will not be required to prove any type of financial support.
Also, minors with special immigrant juvenile status are one of the few immigration applicants who do not have to pay an application fee to obtain a Green Card.
What recent changes have occurred in the SIJS?
Some recent changes to the court process include removing the requirement that the court find the child eligible for long-term care.
Now it is not necessary for immigrant children to have been in a foster home or child welfare system to be designated under SIJS.
The child may be living with one or both parents and have been abused or neglected and still be eligible for the program.
What is a predicate order and how to get one?
A predicate order, or preliminary order, is a document that affirms that the applicant for special immigrant juvenile status meets all eligibility requirements.
To obtain a predicate order the SIJS applicant must submit their case in juvenile court. A preliminary order is initiated when the additional applicant qualifies.
Will I have to go to immigration court?
An SIJS application is submitted to the USCIS office and not to the local immigration court. However, if you are in immigration proceedings with a local immigration court, you will also need to attend your hearing.
At that hearing, you will need to tell the judge how your SIJS process is going. In these cases, it is important to have the help of a lawyer for the entire process with USCIS.
What happens if the Form I-485 is rejected?
The child will receive written notice of the reasons for the denial of the application for adjustment of status.
They will not be able to appeal the denial, but they can file a motion for reconsideration if he considers that the denial did not consider the documents submitted.
The immigrant child may also file a motion to reopen if there is new evidence to support the application for adjustment of status. Or, the child can simply reapply in immigration court.
What if it is discovered that the child was previously declared a juvenile delinquent?
Findings or court orders that qualify the child as a juvenile delinquent are not considered criminal convictions.
However, these findings may be a factor in considering whether the child should receive SIJS status. Immigrant children must disclose all arrests and charges filed against them when filing Form I-485 (adjustment of status).
What can the law firm Lluis Law do for you?
All immigration cases are complex, so obtaining special juvenile immigration status will not be the exception. SIJS cases involve several important elements, such as family law and the age of the immigrant child.
Although it is a relief that could give the immigrant child a permanent residence in the US, this form of relief will eventually expire. It is essential to act quickly to start with the legal procedures.
---
The lawyers at the Lluis Law firm have more than 50 years of combined experience in all types of immigration cases, so you will be in good hands. We want you to feel calm as our attorneys will be with you throughout this process.
Call us so that we can provide you with a complete personalized advice and thus determine the possibilities that you will have regarding your case.
LATINOS WITH OVER 50 YEARS EXPERIENCE
Tell Us Your Case