If you are in the United States and are eligible for Special Immigrant Juvenile Status, we can offer you legal representation. For over 40 years, Lluis Law's skilled immigration attorneys have helped hundreds of young people.
Underage with Young Special Immigrant Status (SIJS) who reside in the US can obtain the Green card. This is possible through adjustment of status even if they have entered without authorization or have an illegal presence.
As a family-run law firm, we are aware that undocumented immigrant children represent an extremely vulnerable population that needs legal support. Especially when they have had to go through foster care or have been involved in removal proceedings.
What does the special immigrant juvenile status mean?
The Special Immigrant Juvenile Status (SIJS) classification is a remedy offered by the US immigration system. The SIJ youth visa was created by the US Congress in 1990 for the protection of vulnerable underage and children.
It is available to undocumented young people under the age of 21, victims of abuse, neglect or abandonment by one or both parents.
To apply for SIJS, it is necessary to take steps through a state juvenile court. While applicants for other types of immigration remedies must proceed only via a California immigration court .
Young people applying for SIJS must face a state court judge that recommends the procedure. After applying for the SIJ order to the California court, the judge assesses the child's situation and determines if appropriate.
If the court approves, children can apply for SIJS from the Citizenship and Immigration Service (USCIS). This is done through Form I-360, Petition for Amerasian, Widower (a), or Special Immigrant.
When he meets the requirements, the kid receives the SIJ classification. This will allow him to seek adjustment of status to that of Legal Permanent Resident.
Who qualifies for SIJS?
The conditions to qualify for SIJ status are:
Be under 21 years old.
Not married.
Child of a citizen or legal resident and being undocumented.
Be present in the United States.
A United States state juvenile court does not recommend that you live with one or both of your parents. In view of being abused, neglected or abandoned.
Be declared a dependent by the juvenile court and have been placed in the custody of a state agency or individual.
It is determined that it is not feasible or recommended that you return to your country of origin or where you had your last residence.
If you are 17 years old and qualify for SIJ status, contact any of our immigration attorneys. There are certain cases where California courts have difficulty issuing these types of orders.
After turning 18, undocumented youth can begin this process that only benefits the applicant. In other words, immigration benefits are only for undocumented underage. Even if there is a good relationship with one of the parents.
What qualifies as neglect behaviour or abuse?
California courts establish the classification of abuse or neglect behaviour according to the following criteria:
Abuse
Intentional physical damage occurs when:
Children are forced to participate in illegal activities such as sex trafficking, prostitution and others. Also in cases where parents cannot avoid being forced to participate in these activities.
There is permanent sexual assault or abuse of the underage by one of his parents or both parents.
Negligence
The underage is subjected to emotional suffering without the parents being able to protect him.
Parents do not protect their children from gangs or situations of youth violence.
The child suffers serious emotional damage due to the behavior of the parents or is subjected to cruel treatment.
The underage cannot be feed due to lack of resources.
For different reasons, the kid is forced to drop out of school.
From an early age, the child is forced to work.
Abandonment
The child does not have the support of his parents due to abandonment or death.
The underage does not receive the support of one of his parents for more than a year and remains in the care of one.
The child's parents do not provide the support and supervision they need.
The parents refuse to accept custody of the child.
What benefits does the youth visa have?
The Special Immigrant Juvenile Status allows the beneficiary:
Stay legally in the United States.
Apply for a work authorization.
Immediately apply for Lawful Permanent Residence (Green Card).
Receive certain public benefits.
Apply for US citizenship upon turning 18 and after remaining 5 years as a Permanent Resident.
What is the i360 law?
The Petition for Amerasian, Widow (er), or Special Immigrant I-360, allows the classification of an immigrant foreigner as:
Amerasian (for those born between 12/31/1950 and before 10/23/1982).
Widower / widow of a U.S. citizen.
Self Petitioner spouse and / or child abused by a US citizen or holder of a Lawful Permanent Resident Card.
Self Petitioner father / mother abused by a U.S. citizen, or
Special immigrant according to the following occupations described by USCIS:
Religious worker,
Doctor,
Representative of a media coverage,
Member of the Armed Forces.
Young person declared a dependent by a US state juvenile court
How do I apply for Special Immigrant Juvenile Status?
There are 2 steps needed to request SIJS:
Obtain an order from a California state court determining child custody and care.
File a petition for SIJS through the USCIS office.
What happens after I file the SIJS application with USCIS?
After reviewing the application, the USCIS officer assigns you a priority date. The officer has the authority to approve or deny your request. Likewise, you can request the presentation of more evidence before making a final decision.
When the SIJS application is approved the next step is indicated on the priority date. This will determine when the underage can send the application for the Permanent Residence Card.
If you or someone you love requires the help of a Los Angeles immigration attorney, we can help. We are experts in all matters related to obtaining SIJ youth visas. Call now and we can answer any questions you have about your immigration status.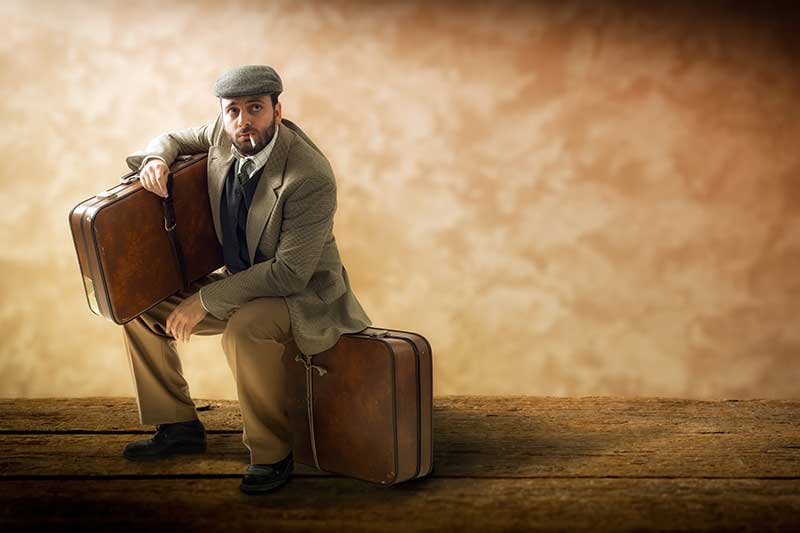 For more than four decades we have represented and defended the Latino community and immigrants of other nationalities.
FAQs about Special Immigrant Juvenile Status
Below we give answer to many of the frequent questions about the SIJS.
What is "parole"?
Parole is the authority of the Secretary of the Department of Homeland Security to allow a person to enter the United States for urgent humanitarian reasons or for significant public benefit. It is not the same as "admission" to the United States. Admission to the USA involves going to a port of entry, being inspected, and allowing you to legally enter the US.
Probation for SIJ classified children is humanitarian in nature. This means that even if a child is an inadmissible alien, he or she may be allowed to enter the United States for temporary period due to an urgent emergency. It cannot be used to circumvent normal visa procedures or avoid delays in the visa issuance process. It cannot be used either to immigrate to the United States.
How can the immigration process begin?
The child or the state agency can file a petition for Immigrant Special Amerasian, widower (Form I-360). This form will allow the child to be classified as a SIJ. Once this form is submitted, the child is treated as "on parole" in the United States.
The child, then, or a state or federal agency, on behalf of the child, will file an application to Register Permanent Residence or Adjust Status (Form I-485). While USCIS is discussing whether to allow the child to become a lawful permanent resident, the child is considered "parole" in the United States.
When should Form I-360 and I-485 be filed?
The Form I-360 seeking a classification of the child as SIJ must be filed while the child is not yet married and under the age of 21. If the child filed Form I-360 before their 21st birthday, Form I-485 can be filed even after the child has already turned 21. These two forms can also be filed simultaneously.
In which cases will a Form I-360 be denied?
A child's application for SIJ status will be automatically denied or revoked when:
The kid is getting married.
The child is reunited with one or both parents by order of a juvenile court after the court had previously ordered or found that reunification of the child with one or both parents was not feasible.
A juvenile court determines that the best thing for the child would be to return to his or her country of nationality or last place of residence.
If Form I-360 is approved, will Form I-485 also be approved?
These are two different requests and applications. It may be that Form I-360 is approved and the child is classified as a SIJ status. However, this only means that the child is free to file an application for adjustment of their status to that of a legal permanent resident.
All applicants for adjustment of status to that of a legal permanent resident should not suffer any of the bars for adjustment. As a SIJ state, the United States government does not apply some adjustment restrictions. The exception is the terrorism-related ban.
If a child who has been classified as SIJ status is found to have participated in terrorist activities, the child will be prohibited from obtaining lawful permanent resident status and will be denied their Form I-485.
If both Form I-360 and Form I-485 are approved, can the SIJ still be considered inadmissible to enter the United States?
Yes and no.
There are grounds of inadmissibility that are considered waived. The reason why the child has become a public charge is not applicable because the child obtains SIJ status precisely because he or she is already in foster care or in court custody. The lack of a labor certification does not apply to the child either. The child is still supposed to be in foster care. The fact that the child entered the US illegally (Without having been admitted or inspected) does not apply either because the filing of Form I-360 and Form I-485 are considered "in parole".
There are grounds of inadmissibility that can be removed by requesting a specific exemption from SIJ. An example is when the child suffers from an infectious disease or when the child abused a student visa F-1.
There are grounds of inadmissibility that cannot be waived. The child will be inadmissible if he is convicted of crimes involving moral depravity, multiple crimes, or convicted of trafficking in controlled substances. Also if the child was found to have participated in terrorist activities or any act of torture, extrajudicial murder or genocide.
What if the child was previously declared a juvenile delinquent?
Findings or orders of a court that finds the child a juvenile delinquent are not considered criminal convictions. However, these findings may be a factor in considering whether the child should receive SIJ status. A child must disclose all the arrests and charges brought against him when filing Form I-485 (adjustment of status).
Will the SIJ candidate continue to be interviewed for the issuance of a visa?
The child can be interviewed. However, since children who experienced abuse or neglect are vulnerable, the USCIS will interview them with special care. The officer conducting the interview will not ask questions about the details of the abuse or neglect behaviour. The child may bring a trusted adult, attorney, or representative to the interview.
What happens if Form I-485 is rejected?
The child will receive written notification of the reasons for the denial of the adjustment of status request. The latter may not appeal the denial, but may file a motion for reconsideration if it considers that the denial did not consider the documents submitted. The child may also file a motion to reopen if there is new evidence to support the adjustment of status request. Or, the child can simply reapply to the Immigration Court.
---
If you need help filing a Form I-360 or a Form I-485, our competent and helpful attorneys at Lluis Law are available.
In the EB-4 visa of Fourth Preference, the Special Immigrant Juvenile Status visa is a complex issue. Hopefully this article has been helpful to you. If you have not found an answer to your questions, our Los Angeles immigration lawyers can help you. With 50 years of combined experience we are prepared to solve any immigration matter.