We are frequently asked about the immigration priority date. In this article we will take a look at what does it mean and tell you everything you should know about it.
---
If you or a family member wishes to apply for American residency, the immigration lawyers at Lluis Law in Los Angeles can help you effectively with this process. Our attorneys have more than 50 years of combined legal experience.
LATINOS WITH OVER 50 YEARS EXPERIENCE
Tell Us Your Case
What Exactly Is This Thing They Call The Priority Date In The United States?
The priority date is the date on which a relative or employer in the United States filed an immigrant visa petition with USCIS on behalf of the beneficiary. In other words, it is the date you applied for a Green Card.
The priority date also determines the waiting place for individuals who wish to obtain a Green Card;
Generally, the priority date is the same date a relative sponsor filed Form I-130, Petition for Alien Relative, with USCIS;
In the case of an employer-sponsored petition, the priority date will be the date the United States Department of Labor (DOL) accepted the PERM Labor Certification application for processing.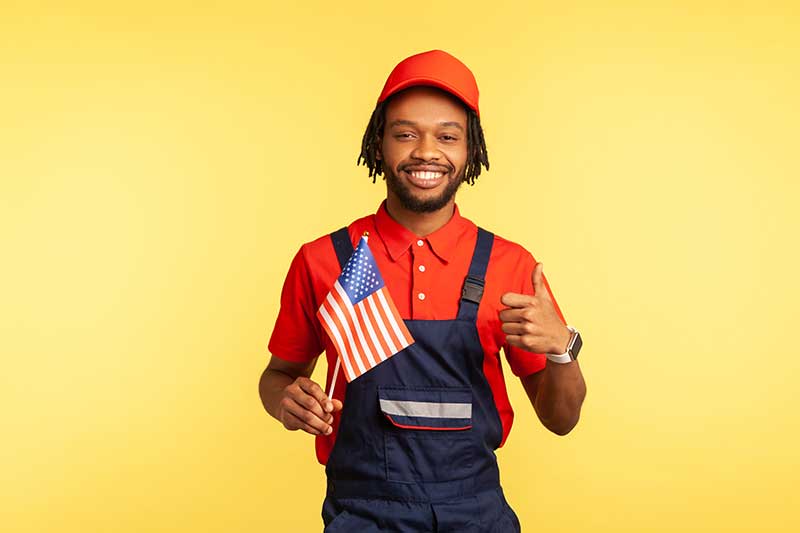 What Happens When Your Priority Date Arrives?
Once the priority date arrives and the beneficiary's petition is approved, they will obtain their immigrant visa and be able to apply for permanent residence in the US. However, the following should be noted:
There are certain categories of permanent residence that must wait for their priority date to be updated to continue with the process;
As a general rule, such updating occurs after the initial visa petition is approved;

This means that an alien whose visa petition has been approved by USCIS may not have a visa number immediately available from the US Department of State (DOS);
Immediate relatives of US citizens need not worry about their priority date, as they always have a visa number available.

The waiting list for this date is classified according to the purpose, the type of immigrant and the priority for the country. In the case of US family-based immigration petitions, it all depends on the relationship between the US sponsor and the beneficiary.
Note: Immediate relatives of a US citizen (spouse, children under the age of 21, or parents), have a priority date assigned by USCIS. This date will appear in their respective notifications.
What Happens If My USCIS Priority Date Arrives But It Has Not Been Approved?
If the priority date has arrived but the approval notice has not yet been received from USCIS, it is usually due to a delay with immigration paperwork.
In immigration there may be a delay in the priority date that goes from 3 to 6 months approximately. This delay time does not mean that the request is incomplete or has problems. It only indicates that there is a delay due to the number of requests to be processed.
How Do I Know If My Priority Date Is Current?
To find out if a priority date is still valid, you should consult the visa bulletin, which is updated monthly.
What Priority Date Is NVC Working On?
As of August 8, 2022, the National Visa Center (NVC) is working on petitions that were received from USCIS on July 26, 2022. Once USCIS approves the Form I-797, the petition will be sent to the NVC for its processing.
How Long Does NVC Take To Give An Appointment In 2023?
The NVC usually schedules appointments a month in advance. Currently, most of these appointments are scheduled within 3 months of receipt of all required documentation by the NVC.
How Long Does It Take For The NVC To Approve All 6 Steps?
NVC often takes 1-3 months to review and approve the 6 steps of the immigrant visa process. The time that the NVC approval deadlines take is updated once a week and can be verified through its official page.
What Happens When The Priority Date Is Current?
Many aliens wonder what it means to have a current priority date. This means that individuals with that date are already eligible for an immigrant visa or Green Card.
Through the visa bulletin you can find out which priority date is current, so we advise you to stay informed of said bulletin.
Visa Bulletin Categorization For Priority Date
Non-Immediate Relatives Of US Citizens
Category F1: Unmarried children over 21 years of age;
Category F3: Married children of any age;
Category F4: Married or unmarried siblings of any age.
Family Members Of Lawful Permanent Residents
Category F2A: Spouse and unmarried children under 21 years of age;
Category F2B: Unmarried children over 21 years of age.
Employment Visa Categories
How Is The Priority Date Assigned?
The priority date is assigned based on the date USCIS received the family or employment visa application. It is very important that when applying for the visa application you have the support of an experienced immigration attorney.
You must ensure that the application form (form I-130 for alien relatives or Form I-140 for alien workers) is filled out correctly.
If the application form is submitted with errors, it will be returned to the applicant and the priority date will be further delayed than it should be.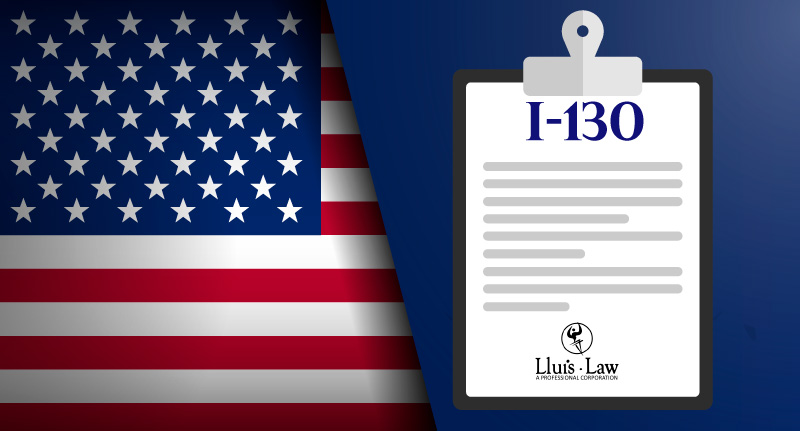 Don't know how to fill out Form I-130? Don't worry, on our blog you can find an article focused on explaining this process step by step.
Why Is The F2A Category Faster?
Typically, the wait for a Green Card is much shorter in the F2A category than any other family-based category. There are two reasons why this category is so much faster:
Visa capacity is larger, with 87,934 Green Cards a year;
75% of Green Cards within the F2A category are exempt from the annual country limit. Therefore, the number of Green Cards available will not be limited according to the country of origin.
This is a legal way to bring the couple to the country, as many wonder if it is possible to get married in the US with a tourist visa. In addition to this topic, we invite you to read our article on: What if I get divorced before Green Card interview.
What Is The Visa Bulletin?
The visa bulletin is a document that USCIS issues monthly to indicate the dates available to receive an immigrant visa or apply for a Green Card.
Immediate relatives of US citizens have an unlimited number of visas available, but most non-immediate relatives will have to wait.
Why Is There A Visa Bulletin?
Since the number of aliens generally exceeds the number of Green Cards available, one should always wait for a family preference category. That is why DOS issues Green Cards on a first-come, first-served basis for each category.
If the applicant is in a family preference category, an approved I-130 petition does not mean that the applicant can come to the United States;
An approved I-130 petition means that DOS has established a waiting place in line for the applicant to receive an immigrant visa when it becomes available.
That is why national foreigners should check the Department of State's visa bulletin to determine if their petition is current. Once your request is valid, you can apply for the Green Card.
Immigration Priority Date FAQs
What is the visa retrogression in the visa bulletin?
Sometimes visa bulletin cut-off dates jump back. This is called regression and means that there are no immigrant visas available for a certain category at that time. This usually happens at the end of the fiscal year.
What happens if there is a date under my category?
If a date appears instead of the letter "C" or the word "current", it means that all individuals who have a priority date before that date can now apply for their Green Card. 
Can I submit a Green Card application before the priority date?
In some cases it is possible to file adjustment of status paperwork before the priority date is actually current. To do this, you should check with USCIS on its official website to see the filing tables for adjustment of status.
Are there limitations on the number of visas issued annually in some visa categories?
Immigrant visas for the employment-based and family-sponsored categories are numerically limited. There are only 226,000 family-sponsored immigrant visas and 140,000 employment-based immigrant visas each year.
Immigration Attorneys To Help You With Your Priority Date
The immigration lawyers at Lluis Law are ready to help you avoid the most common mistakes in the process of applying for permanent residence. The smallest mistake made, can cause delays or even denials.
This article focused on explaining what the immigration priority date is. However, if you are left with additional questions, you can contact us today so that we can assist you in a private consultation.
---
Call us for a personalized consultation. Our firm is one of the oldest in Los Angeles, so we have enough experience to help you effectively regarding your immigration situation.
LATINOS WITH OVER 50 YEARS EXPERIENCE
Tell Us Your Case