Sure you have heard it before, but do you know what TPS really is in the USA and how it can benefit you? In this article, we'll take a closer look at TPS with everything you need to know in 2022 .
---
Los Angeles immigration lawyers at Lluis Law, in addition to teaching you what is TPS in USA, can help you throughout the process. For more than 40 years they have helped immigrants with family based immigration, employment and other immigration related matters.
What is TPS in the USA in legal terms
TPS is a protection resource that is granted to nationals of eligible countries that are already within the United States. It is granted for conditions that prevent these citizens temporarily from returning safely to their country of origin.
Temporary Protected Status (TPS) can also be obtained by eligible non-nationals whose last residence was the designated country.
Countries designated for TPS in 2022
As of 2022 , TPS is still involved in controversy. Since Trump became president he has pressed to reduce it. His argument is that repeated extensions are against the temporary status of the benefit.
The Court's mandates for the Ramos v. Nielsen or Saget v. Trump keeps TPS running in the following countries:
El Salvador.
Haiti.
Nepal.
Nicaragua.
Sudan.
In all of the above, the employment authorization extends until January 4, 2022 .
In the following countries the TPS has been extended until the indicated date:
Syria: March 31, 2022 .
Somalia: September 17, 2022 .
Yemen: September 3, 2022 .
You can find extensive information on the expiration dates on USCIS pages for each country.
Conditions for a country to qualify for TPS
The Secretary of DHS is the one who grants this status to a country for the following reasons:
A natural disaster (hurricane, earthquake and others) or an epidemic.
Ongoing armed conflict.
Other extraordinary temporary circumstances.
Temporary Protected Status benefits
During the designated period, TPS or preselected beneficiaries:
Can obtain an EAD to work.
They will not be expelled from the U.S.
They can obtain authorization to travel.
By obtaining TPS you cannot be detained by DHS for your immigration status.
TPS as a temporary benefit does not directly lead to obtaining a Green Card or legal permanent residence or other immigration status, but does not prevent you from:
Applying for Nonimmigrant status.
Submitting an application for adjustment of immigrant status.
Apply for other protection or immigration benefits for which you are eligible.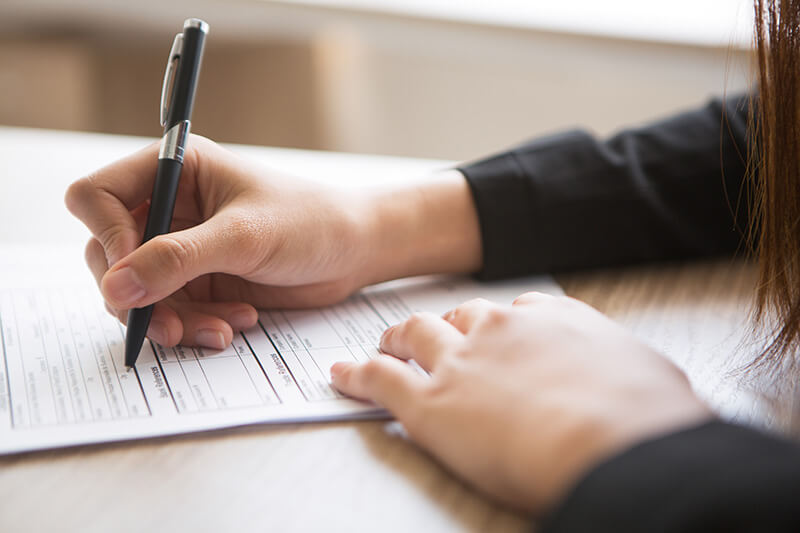 You can read our "Adjustment of Status" section for accurate and up-to-date information on the subject.
Note: Being eligible for a TPS application does not affect asylum applications in the United States. Neither does the Cuban Adjustment Act, NACARA, Special Immigrant Juvenile Status or any other type of immigration benefit. In other words, if they deny your asylum application, you can still register for TPS even if the grounds for denial were the same as those for TPS.
TPS eligibility
To be eligible for TPS, the applicant must:
Be a citizen of a TPS designated country or a non-national whose last regular residence was a designated country;
Submit the application in the initial enrollment or re-enrollment period or meet the requirements for submitting a late application at any extension of the country's designation for TPS;
Have been physically present (CPP) continuously in the U.S. from the effective date of the most recent TPS designation date in your country and;
You have been residing continuously (CR) in the U.S. from the date specified for your country. The law allows an exception to the CPP and CR for casual, brief, and innocent departures from the U.S. When you apply for or re-enroll for TPS you must inform USCIS of all U.S. absences from the dates of CPP and CR. USCIS will be the one to determine if the exception is valid in your case.
You will not be eligible to obtain or maintain your TPS in the following cases:
Have been convicted of a crime or two or more misdemeanors in the US;
You are qualified as an inadmissible immigrant under section 212 (a) of the INA, including criminal or security-related causes for which there is no waiver;
You are subject to any statutory asylum veto. For example, starting a terrorist activity or participating in the persecution of another person;
Failure to meet the requirements for continuous residence or physical presence in the US or;
If you are granted TPS, you did not re-enroll as required and there was no justification.
Documentation to submit when applying for TPS
To apply for TPS, a series of requirements must be submitted to USCIS, which we mention below.
Forms
Complete Form I-821, Application for Temporary Protected Status.
Along with the initial TPS application or renewal, you can also apply for the Employment Authorization (EAD). For this, it is necessary to file Form I-765. You can also do it at a later date.
If you believe you may be inadmissible, you should better consult an experienced immigration attorney. To request a waiver of inadmissibility use Form I-601. To this must be added the payment fee receipt or the fee waiver request template.
Note. If USCIS has already made a prior fee exemption, you do not need to resubmit Form I-601. USCIS may grant exemptions in certain cases of inadmissibility for humanitarian reasons. Also to guarantee family unity or for reasons of public interest.
Evidence required
Knowing what TPS is in the USA implies knowing the evidence you need to present. With the initial TPS application you must submit the following:
Date of entry: This shows when you entered the U.S.
Identity and nationality: To demonstrate your identity and that you are a national of a country designated to TPS. Failing that, you do not have nationality and your last habitual residence is in the country designated to TPS.
Continuous Residence (CR): Aiming to show that you have been living in the U.S. from the CR date specified for your country.
Any document that is not in English must be accompanied by a complete translation. Furthermore, the translator must certify the following:
Master both the English language and the language used in the original document and;
The translation is trustworthy and correctly carried out following the best knowledge, ability and judgment.
Evidence of identity and nationality
USCIS recommends sending primary evidence whenever possible. This consists of:
Copies of the passport;
Copy of the birth certificate accompanied by an identification photo and / or;
Any type of national identity documentation issued by your country that contains your photograph or fingerprints, or both. This includes documents from your country's consulate or embassy in the USA. For example, a certificate of naturalization or national identification.
If you do not have primary evidence, you must file an affidavit with:
Sufficient evidence of efforts without results in the procedures to obtain said documents.
Detailed explanation of the problems for the consular processing in the country of origin to obtain the documentation. Along with a written and signed oath that you are a citizen of the respective country.
Subsequently USCIS may require an interview to verify the applicant's identity and nationality. At that time you can submit the missing documents.
As for the secondary evidence you can submit, it includes:
Naturalization certificate, even without photography and fingerprints.
Certificate or faith of baptism, if the nationality of the applicant or that of his parents is indicated in the document.
Copies of medical or school records as long as they have information showing that you are a citizen of a country designated for TPS.
Copies of other types of immigration documentation that may show the applicant's nationality and identity.
Affidavits from friends or family regarding the applicant's identity and birthplace. The person making the affidavit must demonstrate her relationship with you as well as knowledge of her parents' place of birth, date and nationality. This last point is important especially if you come from a country where the nationality is derived from a parent.
Evidence of the date of entry into the US
Copy of the passport.
Copies of documents specified in the following section of "Evidence of continuous residence".
Evidence of continuous residence
Employment records.
Rent payment receipts, purchase or sale invoices, bank receipts, letters from companies.
School records of the applicant or their children in US schools.
Medical records of treatment of the applicant or their children.
Statements by representatives of the church or social, economic and sports organization to which you belong.
How much does it cost to apply for a TPS?
The TPS filing fee for first-time applicants is $ 50. This is the cost of Form I-821.
TPS re-enrollment or renewal requests do not require payment.
Applicants that are 14 years or older must also pay a fee of $ 85 for the right to biometric services.
The associated fees for biometric services may vary depending on the age of the applicant. Also if you require an EAD or if you request an exemption on grounds of inadmissibility. If you don't have a way to pay, you can request a fee waiver using Form I-912.
Note: To view the rates in detail please review the link to the rate table on Form I-821 You can also use USCIS fee calculator.
Process to request TPS in the USA
Submit the petition
You must send the prepared package with the form, evidence and fees (or exemption thereof) to the address indicated on the USCIS TPS page for each country.
Note: Review the third section at the beginning of the article with the designated countries. Be sure to sign the application and include the applicable fee or your properly documented exemption. These are very common mistakes that lead to TPS request being denied.
USCIS receives the request
At this point USCIS will check if it contains the elements mentioned in point 1. If the application meets the basic requirements, it will be entered into the system and the applicant will receive an acknowledgment of receipt. In that same acknowledgment of receipt you will find a number to track online.
Note: If you do not receive it in 3 weeks, call 800-375-5283.
If the application is rejected at this point, you can resubmit it during the re-entry period. Make sure you have corrected the errors described by USCIS.
If the reason for the denial is because you are not eligible for the fee waiver, you must submit a new TPS application package.
USCIS contacts you
They will send you a notification to take your biometric data at an ASC (Application Assistance Center). These data will be taken from all applicants over 14 years old for these reasons:
Verify identity.
Check criminal record.
Generate an EAD if requested.
Note: In some cases USCIS may exempt the applicant from taking biometric data or use data from a previous TPS application in the USA. Even in these cases, you must pay the fee to cover the reuse of your biometric data.
Go to an ASC
Be sure to bring the following items:
Acknowledgment of receipt.
Evidence of identity and nationality that contains a photograph. For example, the passport.
Notification of appointment at ASC.
The current EAD if you already have one.
If you cannot keep the appointment, you can reschedule it as follows:
Make a copy of your notification and keep it for your records.
Send the original notice along with your request for rescheduling to the ASC address listed on the notice.
You will receive a new appointment notification in the mail.
Note: Please note that this may delay the process. If you do not attend the appointment without rescheduling it or fail to attend multiple appointments, your request may be denied. If you need reasonable accommodation due to disability, please check the following link or contact us.
If you must travel abroad for emergency humanitarian reasons, you can request advance parole using Form I-131. You will do this after you have attended your biometric data collection appointment at an ASC. You have extensive information on the subject in our article "What is advance parole".
USCIS evaluates your employment authorization
If you are not interested in an EAD you can skip to step 6.
Applying for TPS in the USA for the first time and interested in obtaining an EAD:

If USCIS determines that you are eligible to work, you will receive your EAD.
If USCIS denies your application and you decide to appeal to the AAO or request review by an immigration judge, the EAD will be extended for the duration of the process. If your EAD expires you must request an extension using Form I-765 along with evidence of the AAO appeal or request it to the immigration judge.

Re-registering with TPS and interested in obtaining an EAD: You will receive your EAD when your full TPS package is awarded.
USCIS adjudicates the application
Additional documentation may be requested in this process to determine eligibility. If you receive a notice of intent to deny or an RFE (Request for Evidence) please respond as soon as possible. This will avoid delays.
When USCIS reviews your case it will notify you if the TPS application was approved or rejected. If you are required to file an I-601 Waiver Form, USCIS will give you the option. You must submit it within the period specified in the notification or your case will be denied.
USCIS approves or denies your request

Approved on Initial Application: USCIS will send you an approval notice and an EAD if you requested and did not receive it before.
Approved with re-registration :

If you did not request an EAD, you will receive the approval notice from USCIS.
If you requested an EAD, USCIS will send you a new EAD.

Denied: In this case USCIS will send a letter stating the reasons and if applicable, giving you an opportunity to appeal the decision.
Note: If you obtain TPS you must re-enroll during each re-enrollment period to maintain benefits. This applies to all TPS recipients.
Appeal a TPS denial
The USCIS denial will tell you if you have 30 days to appeal to the AAO. If the causes were of security or criminal record, you must request it to the immigration judge.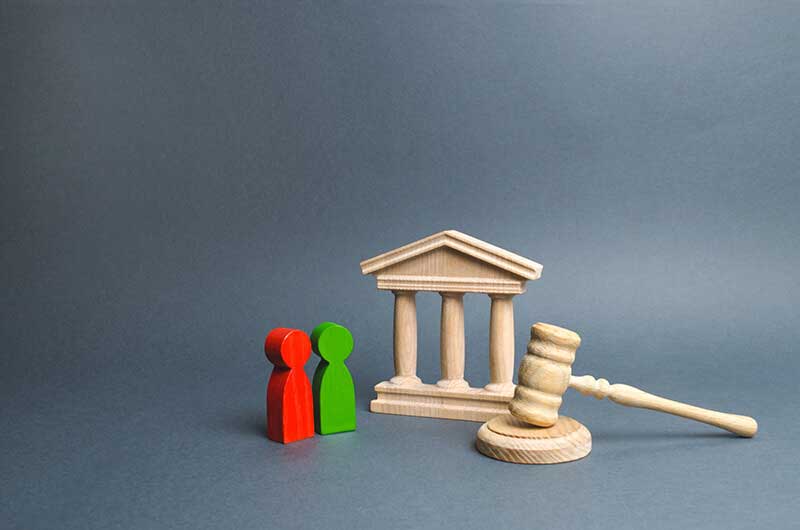 Another option is to file an immigration appeal or motion. You will find extensive information in our article dedicated to the subject.
At Lluis Law we have been solving immigration issues for more than 40 years. It is best in these cases to contact experienced immigration attorneys.
Submit late request
Late TPS re-enrollment
If you have good cause to file your expired application, USCIS may accept it. Along with your application you must submit a letter explaining the causes for the late submission.
Please note that this may delay your process and cause interruptions to your employment authorization.
Late initial submission for TPS
You can apply for TPS for the first time during an extension of the designated TPS period of your country. You must meet all the eligibility requirements.
To be eligible for late initial filing for TPS in the USA you must meet at least one of the following conditions:
During the initial designation period of your country or the subsequent period in which your country was reassigned, you met one of the following conditions. Additionally, you registered while said condition exists or within a period of 60 days after the condition expires. Below are the conditions:

You were a Nonimmigrant, obtained voluntary exit status or any relief from deportation.
You had a request for change of status, adjustment of status, voluntary departure, asylum, or any relief of deportation pending or subject to review or appeal.
You were the spouse of a person eligible for TPS in the USA.
You were an immigrant with a pending request for re-parole.
OR
During the initial designation period of your country or the subsequent period in which your country was reassigned, you were the child of a person who is currently eligible for TPS.
Note: There is no time limit to submit the application if you meet this condition. That is, your parent is currently eligible for TPS and you were her unmarried child under the age of 21 during your country's initial TPS enrollment period, still eligible for late filing. Even if you are now 21 or older and married.
Important: You cannot get TPS as a derivative because your parent or child has it.
---
Now that you know what TPS is in the USA it is very likely that you will need help in the process or have questions. You have a personalized consultation at your service where our expert TPS lawyers will assist you on your specific case.