Indefinite suspension or withholding of removal is very similar to the figure of asylum in the USA in several respects. Although it has greater restrictions and the standard of proof for this form of relief is more demanding.
---
The Los Angeles immigration laywers at Lluis Law have 50 years of combined experience dealing with these matters. If you are considering applying for withholding of removal, please speak to us first. We offer you a consultation to review your case without obligation.
What is withholding of removal
According to the United Nations Convention relating to the Status of Refugees, it implies the "non-refoulement" of an alien. Therefore, the government cannot return the applicant to their country of origin for humanitarian reasons.
This immigration resource helps people threatened with expulsion or who fear being detained by immigration officials.
Even when they are already in the custody of the Immigration and Customs Enforcement Service (ICE) and the Customs and Border Protection agency (CBP).
Those who qualify for withholding of removal are people who fear for their life or freedom. In this sense, they must demonstrate that:
There is a probability greater than 51% of being persecuted because of your race, creed, political opinion, nationality; or
It belongs to a certain social group.
As established in Title 8 of the United States Code of Laws (USC) Section 1231 (b) (3). In contrast, the standard of probability of future persecution for asylum is at least 10%.
As can be seen, suspension of removal represents an alternative form of relief. Especially for people who fear persecution in their respective country of origin.
Withholding of removal and its relation to asylum
Withholding of removal and the application for asylum are usually filed simultaneously. It differs from asylum because withholding of removal only gives the applicant the right not to be deported to another country.
Although you can stay and work indefinitely in the United States, you cannot apply for a green card. Recipients of the withholding are also unable to leave the United States. If they decide to travel abroad they cannot re-enter.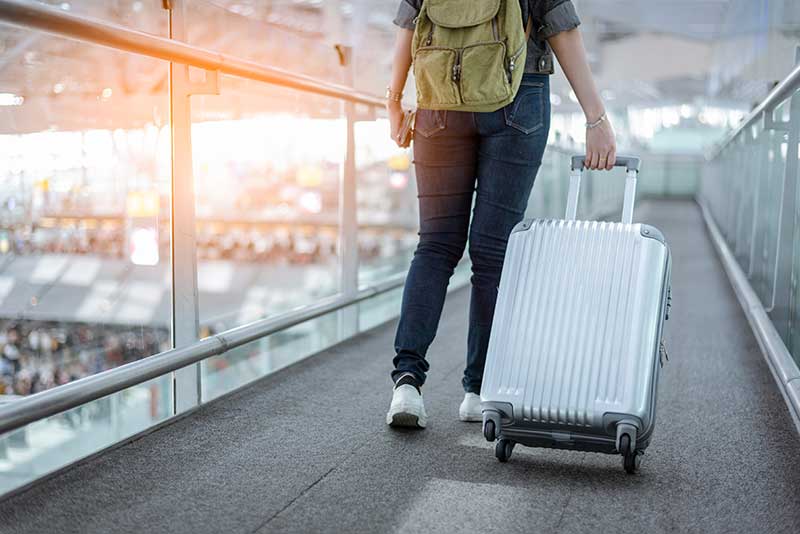 There are, however, ways to have greater freedom of movement. When applying for asylum, people can process the indefinite stay of removal. If the immigration judge denies asylum to the foreigner alleging its lateness, this remedy remains available.
Then, the judge may consider suspending the expulsion, because this remedy does not establish a period of one year to request it.
To apply for withholding of removal, you must not have been convicted of a "particularly serious offense" (PSC). Nor have any other criminal impediment.
In that case, you could request another alternative route to asylum such as protection based on the Convention Against Torture (CAT).
You may be interested in reading our article on " Cancellation of Removal ". A term often confused with the one we are dealing with in this article.
How to apply for withholding of removal in 2022
Those who have violated immigration law in the past can benefit from this relief. The law allows for the reinstatement of the previous expulsion order for persons accused of entering the country illegally.
If the person is detained by immigration officials and fears being persecuted or tortured in their country, they can apply. The procedure is similar to that of asylum since it is carried out through the same Form I-589 .
To avoid mistakes during the process, it is wise to have professional and expert legal help. The advice of a good immigration lawyer is essential in these cases.
Process for requesting withholding of removal
Complete and submit Form I-589 to the US Citizenship and Immigration Services (USCIS).
The application does not require the payment of a filing fee, it is free.
Withholding of removal must be submitted together with the asylum application and CAT.
Wait for the USCIS decision.
If USCIS denies the asylum application, the case is referred to the immigration court which will consider the requested relief.
The immigration court then issues a Notice to Appear indicating: date, time and place of the first hearing.
The applicant or his lawyer must demonstrate with evidence that there is a credible fear of being persecuted, tortured or killed.
Remember that if you get withholding of removal, you could still be deported to a safe third country. In case of being denied the request for asylum, retention, cancellation of deportation or protection by CAT there is another instance.
The law allows the applicant to file an appeal with the Board of Immigration Appeals (BIA) .
Differences between asylum and withholding of removal
Withholding of removal requires a higher standard (51%) than asylum only 10%.
It can only be granted by an immigration judge (not by an asylum officer).
It can only be processed when the case is referred to the court by:

An affirmative asylum application.
A defensive asylum process.

It is a mandatory immigration process if the applicant meets the likelihood requirement of being persecuted and is not barred from eligibility. Not the asylum, because it is a discretionary relief.
It is not subject to the one-year filing deadline like asylum.
Withholding of removal offers fewer benefits to the alien despite being a more demanding process.
However, it has a similarity to asylum law. If the alien shows that he or she suffered persecution in the past, he may benefit from the presumption of credible future fear.
As with asylum, the federal government can cancel this benefit at any time. When the conditions that led to the relief cease, the Department of Homeland Security may reopen the case.
What happens when you obtain withholding of removal
As already indicated, the benefits of this relief are more limited than those of asylum. After being granted withholding of removal:
The immigrant cannot be returned to his country or taken to any other that constitutes a threat to him. Although he can be transferred to another country where there is no probability of being persecuted.
This is a "one-person" benefit. In other words, you will not be able to request immigration benefits for your immediate family members. However, the immigration court could award it to your family members separately.
You cannot adjust your status to lawful permanent resident or obtain US citizenship.
You are prohibited from traveling outside the USA. If you do, you will not be able to re-enter.
You can apply for employment authorization and work legally.
Who are not eligible for withholding of removal
Eligibility barriers to withholding of removal include those who have been:
Persecutors of citizens in their own country; or
Convicted of an aggravated felony (particularly felony – PSC).
Have committed a "serious non-political crime" (SNC) outside the US; or
They have been accused of terrorism.
Conviction for an aggravated felony will not automatically prevent removal. Unless the applicant has received a sentence of 5 years or more, either imposed or suspended.
Some offenses not categorized as aggravated felonies may also prevent withholding of removal. It suffices to determine that they are "particularly serious". For this, the court takes into consideration several elements:
The nature of the crime (against persons or property);
The circumstances of the fact;
The duration of the sentence; and
If the crime constitutes a danger to the community.
Barriers that could prevent you from obtaining asylum do not necessarily prevent the granting of retention or CAT protection.
Why is withholding of removal more difficult than asylum?
Proving eligibility for withholding is more difficult than for asylum because:
A probability of persecution in the future in your country must be demonstrated beyond doubt.
You need to present objective and convincing evidence. This includes official evidence from reputable organizations and individuals confirming the likelihood of being persecuted.
What is the Convention Against Torture (CAT)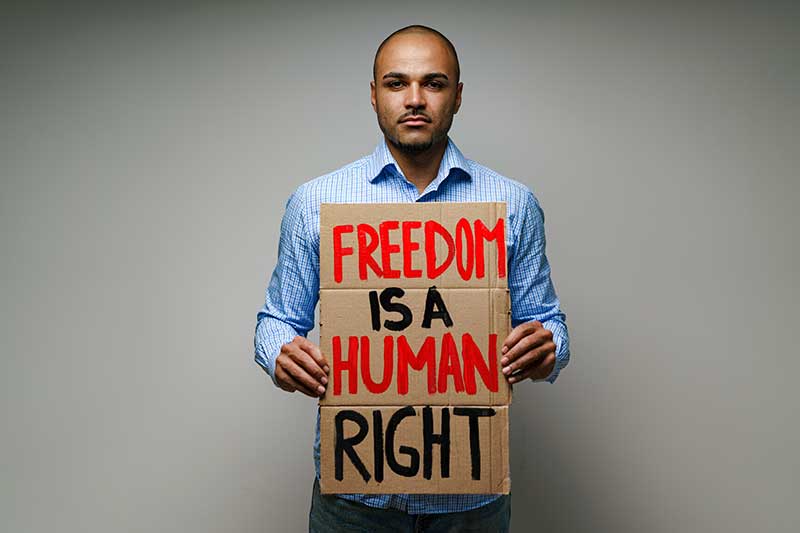 It is another form of relief alternate to applying for withholding of removal and asylum. The Convention Against Torture (CAT) is also requested by people who fear returning to their country for:
Fear of being tortured; and
Fear of being imprisoned, punished or assassinated by the government or powerful groups that act with their consent.
Consent means that the government does nothing to stop torture and cruel treatment. Torture is understood as any act by which other severe pain or suffering is intentionally inflicted. It can be physical or mental abuse.
Applicants for CAT protection must show that they are very likely to be tortured:
By the government of your country directly; or
By violent groups that have government sponsorship.
Eligibility for CAT
To get withholding of removal under CAT, the person must show that they will be tortured for any of these reasons:
Obtain information or a confession from the victim or another person.
Directly punish the victim or another person.
Intimidate you personally or through another person.
For any other reason based on discrimination.
Furthermore, torture must be committed directly by a government official. Or encouraged / known by him or by someone who acts on behalf of the government.
Who does not qualify for CAT?
The barriers or prohibitions to granting withholding of removal under CAT are various and include:
Having participated or helped to persecute other people.
Representing a security hazard to the U.S.
Having been convicted of a "particularly serious crime" (PSC).
Having committed a "serious non-political crime" (SNC).
Major aggravated felonies are considered PSC. For example, violent crime and drug crime.
However, it is not enough to be charged with a particularly serious crime to prohibit this immigration relief. The foreigner must have been convicted of the crime.
Instead, SNCs are considered less serious crimes than PSCs. But it does not require that the person has been convicted of this type of crime for the application of the bar.
Although, it requires that there be probable cause based on facts incriminating the accused to apply this prohibition.
Differences with withholding of removal and asylum
It differs from asylum and withholding of removal because as an applicant for CAT protection:
You do not need to show that the abuse you will suffer is due to the five identified and protected reasons. That is, race, religion, nationality, political opinion or belonging to a certain social group.
It also has a very high standard of proof. It must be shown to a judge that the applicant is likely to be subjected to torture upon return to his country. Either by government officials or under their orders.
It differs from asylum because there is also no deadline to apply for this protection.
The main advantage is that asylum barriers do not prevent this form of relief from being granted.
CAT protection offers limited benefits.
Unlike withholding, the government can move the beneficiary to a safe third country.
Protection can end if the beneficiary is no longer at risk of being tortured in his country of origin.
The request for protection under the Convention Against Torture is also made through Form I-589. The process is free.
What if I qualify for more than one form of relief?
If you are eligible for more than one of these three forms of relief, USCIS will grant the one that is in your best interest. For example, if you qualify for asylum and CAT protection, then you grant asylum.
However, it is wise to consult with a certified immigration attorney to explore other available options. At Lluis Law we always recommend our clients not to settle for just one immigration relief.
Those who are already physically present in the US and plan to apply for asylum should apply for the three available reliefs.
What do I do if my previous application for withholding of removal / asylum was denied?
When an application for asylum / withholding of removal is rejected by the immigration judge or the BIA it cannot be reapplied.
Then, upon issuance of a deportation order, the immigrant can be detained and deported from the US immediately. It means that you would not have the opportunity to defend yourself in front of an immigration judge.
But, the person still has the possibility to request the reopening of their case. To do this, you must show that there are new circumstances that allow your eligibility for asylum or withholding of removal.
What is a motion to reopen the case?
All decisions made by an immigration judge or the BIA are subject to being reopened or reconsidered.
The motion to reopen the case seeks to have the Immigration Court hear the case again and reconsider its decision. Thus, the immigrant with the help of his lawyer can present new arguments to stay in the US legally.
This petition is used if the immigrant was previously deported but did not leave the country. Even if you returned to the US illegally but consider that you meet the application conditions to obtain the Green Card.
For example, through:
To reopen a case, your attorney must file the petition in the same court that rendered the judgment. The lawyer considers the emergence of new conditions or circumstances favorable to the immigrant such as:
Changes in the Immigration Law (INA).
Errors made by the previous lawyer.
This type of petition is very appropriate when your attorney determines that there is an error in:
The ruling issued by the immigration judge;
The ruling of the Board of Immigration Appeals.
To learn more about this topic read our article dedicated to immigration appeals.
Am I eligible for bail release in removal proceedings?
Aliens in ICE detention are not allowed a hearing with the judge to request their release. The agency believes that individuals facing removal proceedings are not eligible for immigration bail bonds.
Therefore, they must remain in mandatory detention. That explains why some foreigners spend months or years in detention centers. With a lawyer, their situation would surely have been different.
There are federal courts that have allowed the release of detained foreigners on bail. In particular, those under the jurisdiction of the Court of Appeals for the Second Circuit and the Court of Appeals for the Fourth Circuit.
This matter must be decided by the Supreme Court in 2022. 
How difficult is it to get withholding of removal?
Although it is a difficult process, it is possible when the necessary evidence is gathered. Statistics reveal that very few people make it.
Reports indicate that in 2016 only 3% of foreigners detained without representation were able to request some type of immigration relief.
While 32% of those arrested with a lawyer were able to do so. On the other hand, 14% of those in ICE custody were able to hire a lawyer. Against 66% of people who carried out immigration procedures in freedom.
It is not uncommon to conclude that one out of every 5 detained immigrants received immigration relief. In contrast to just 2 in 100 who defended themselves without the help of an attorney.
Withholding of deportation and transfer to third countries
While this is a possibility in the hands of ICE, it is generally not used. The 2017 statistics indicate that only 21 foreigners were transferred to safe third countries, after receiving this benefit.
During that year, a total of 1,274 withholding of deportation benefits were granted in the US So that people transferred to a third country represented only 1.6% of the total.
It is not known whether these people had dual nationality or immigration status in the host country.
Compared to asylum, exclusive retention procedures are rare. Most aliens are referred to immigration court for asylum cases denied by USCIS.
Annually, the courts receive between 70,000 and 80,000 cases of asylum seekers. In 2019, a total of 213,000 people filed an application for asylum in the United States. Those who fail the USCIS test are sent to immigration court to prove "credible fear."
When they do not qualify for asylum, these people are subjected to deportation proceedings. They can then apply for withholding of removal but no longer asylum, because it was previously denied.
---
If you are facing deportation proceedings and want to request withholding of removal, talk to us. We offer you effective representation in the Immigration Court in Los Angeles. We will help you through the entire application process and assist you in court hearings.