Aliens who have to appear in court in California need to have legal representation in immigration court in Los Angeles.
---
For these cases, the help of an immigration attorney is essential. Our immigration lawyers in Los Angeles at Lluis Law are credentialed professionals with over 50 years of combined experience representing individuals in California courts.
LATINOS WITH OVER 50 YEARS EXPERIENCE
Tell Us Your Case
Our Representation Services In Immigration Court In Los Angeles
Among the legal matters where our lawyers can help you we offer the following: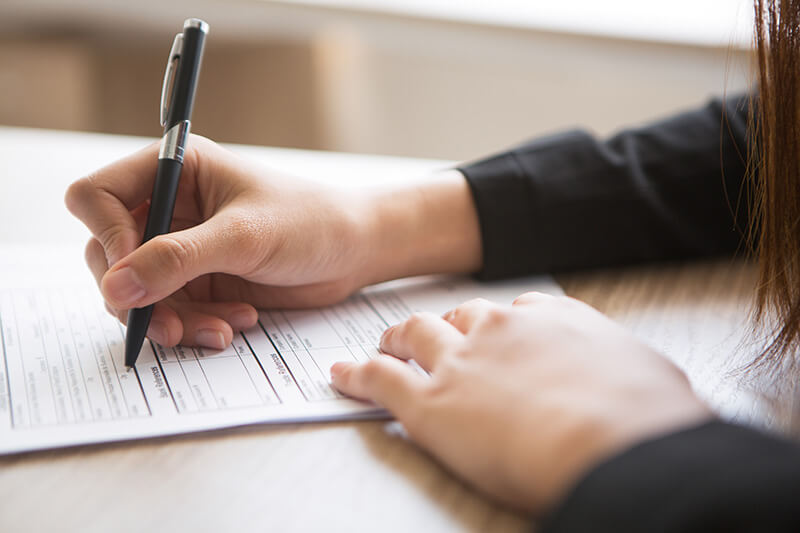 Aliens will be able to submit their application before an immigration judge in order to obtain the Green Card.
Release of detained foreign nationals through immigration bonds.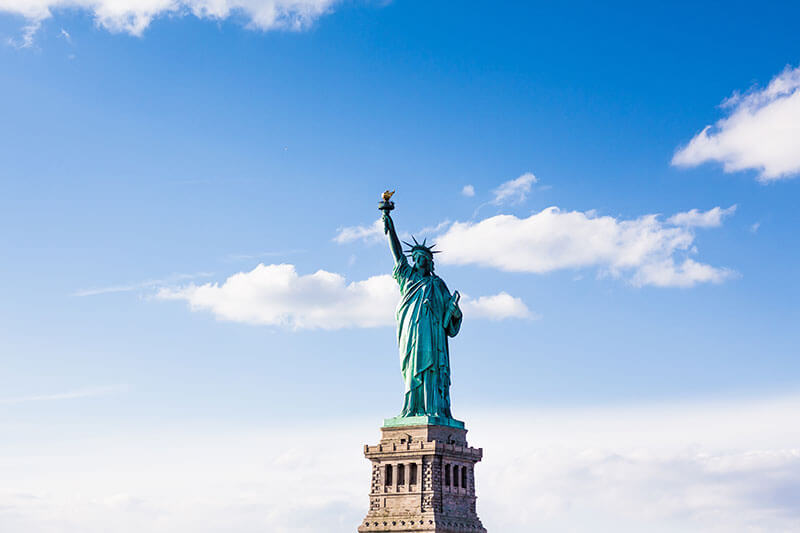 For permanent residents and non-residents.
Applications for the different types of immigration waivers or waivers before the immigration court.
Application for asylum in the US for persecuted aliens in their countries of origin.
Motion to reopen
Motions to reopen the case and appeal an existing removal order against you.
NACARA application for certain individuals from El Salvador, Guatemala and the former Soviet bloc countries.
Processing or renewal of Temporary Protection Status (TPS) for foreign nationals from countries that enjoy this relief.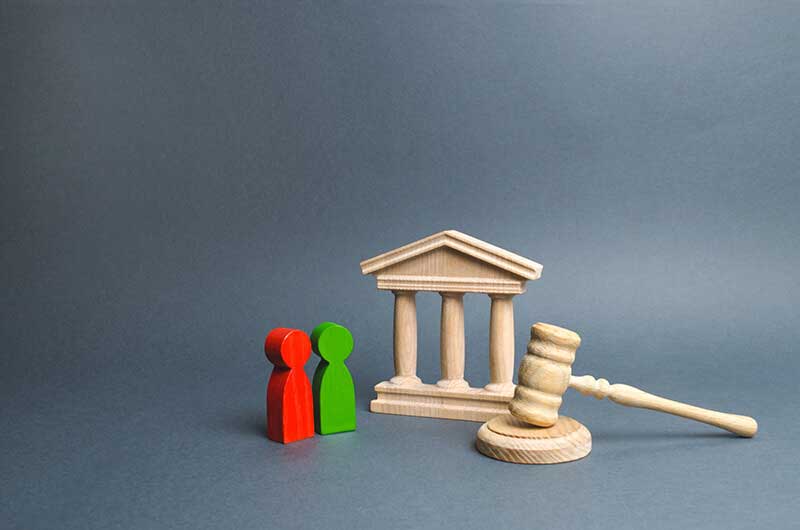 Appeals to the Board of Immigration Appeals or the Office of Administrative Appeals.
Deportations In Immigration Court In Los Angeles
Statistics indicate that the chances of winning a case without the help of a lawyer are very low. More than 75% of detainees who appear in immigration court without an attorney are deported.
Instead, people who have good legal representation usually manage to stay in the US.
Deportation Hearing In Los Angeles Immigration Court
When an alien receives a notice to appear in immigration court, it means that the US Department of Homeland Security (DHS) has begun removal proceedings from the country.
Generally, DHS starts an immigration court case against an immigrant when one or more of the following occurs:
You entered the US without proper documentation. This means that the alien entered the country illegally.
They were initially in the US legally, but their visa expired and they have been in the country ever since without any legal status.
They submitted an application for an immigration benefit and the application was rejected.
You are a Green Card holder but are convicted of a felony or are in trouble with the law.
Notice To Appear Considerations
In the notice to appear, the US government lists the reasons why the alien has been asked to appear before an Immigration Court. This notice often also includes the following information:
The date and time of the first hearing;
Which immigration court you will have to attend for your hearings;
The consequences you may face if you do not attend immigration court;
The legal authority the government relies on to try to deport the immigrant;
The alien's right to hire a lawyer to represent them in their hearings;
The requirement that the alien provide the immigration court with their phone number and current address.
We remind you that you have the right to obtain an attorney to represent you in immigration court in Los Angeles. Our immigration lawyers specializing in deportation are experts in this area.
Los Angeles Immigration Court Addresses
The Immigration Courts in Los Angeles are located at the following addresses:
VAN NUYS BOULEVARD
OLIVE STREET
LOS ANGELES–N.
LOS ANGELES ST.

6230 Van Nuys Blvd. 3rd Floor, Suite 300
Van Nuys, CA 91401
818-904-5200
606 S. Olive Street
15th Floor
Los Angeles, CA 90014
213-894-2811
300 N. Los Angeles Street
Room 4330
Los Angeles, CA 90012
213-576-4701
More information about these addresses can be found in the California state section of the US Department of Justice website.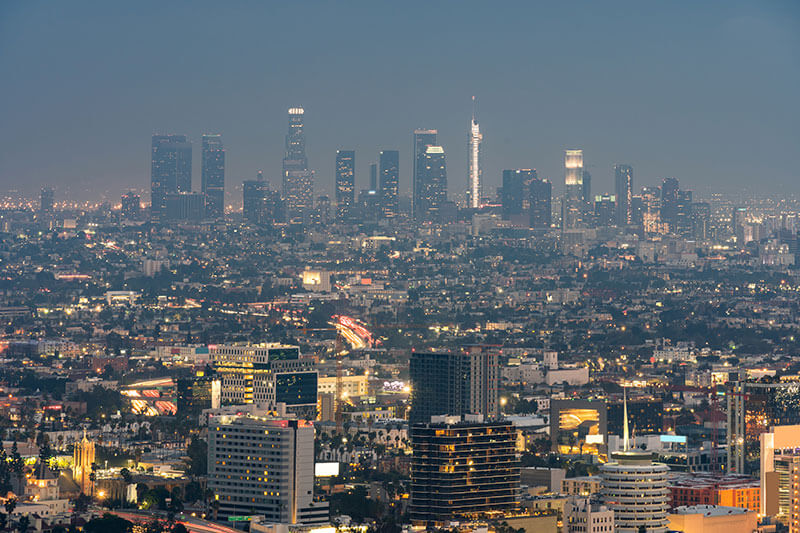 What Is The Immigration Court Process?
Each Los Angeles immigration court case has different facts, but often the process is the same. Therefore, immigrants can expect the following to occur:
Being arrested by ICE. Most immigration court cases begin when Immigration and Customs Enforcement (ICE) arrests the immigrant.
Pay a deposit. Depending on the immigrant's circumstances, the immigration judge may grant them conditional release through the payment of an immigration bond.

It should be noted that a bond will not always be available to the alien.

Receive notice of appearance. If the alien is in the US legally or has been in the country continuously for the previous 2 years, they will have the right to an immigration hearing.

All other immigrants will be subject to expedited removal from the country.

Receive the preliminary immigration hearing. The first court hearing usually involves review of the charges, filing of documents, and scheduling a hearing on the merits.
Attend the merits hearing. This hearing usually takes between 3 and 4 hours (although in some cases several days). During this time, the alien will be able to argue their right to remain in the US.

At this point it is essential to have a Los Angeles immigration lawyer, since convincing an immigration judge can be quite a challenge.

Wait for the decision. Generally, the immigration judge issues a final oral decision on the hearing. However, in some cases this may require more time to reach a decision.
Frequently Asked Questions About Immigration Court
Below, we will answer some of the most frequently asked questions we receive at our office regarding representation in immigration court in Los Angeles:
Do I have to bring a lawyer to my first immigration hearing?
It is important to have the help of a lawyer from the first immigration hearing. In fact, judges often recommend aliens bring an immigration attorney to help defend them. 
What happens if I don't attend my immigration court hearing?
If an immigrant does not attend their immigration hearing, the judge can issue a deportation order against them. In the event that the absence was due to serious illness or death in the family, a motion to reopen may be requested.
What should I do after I have received a notice to appear?
A notice to appear is the first document immigrants receive once they are referred by USCIS. Receiving one means that the alien is in the US illegally and that the government is beginning the official process to remove them from the country.
How can I verify my Los Angeles immigration court date?
Aliens can stay informed about the details of their case through EOIR's automated system . Also, if you count on our services, Los Angeles immigration lawyers will keep you informed at all times.
How long will it take for the immigration judge to decide my case?
Most of the decisions made in the immigration courts in Los Angeles are usually immediate. However, there are certain exceptions. For example, if a judge requires more time, they will mail the decision.
The Importance Of Having A Good Lawyer by your side For Your Representation In Immigration Court In Los Angeles
If you live in Los Angeles and are facing deportation or are in Immigration Court, contact our immigration attorneys at Lluis Law.
Being deported from the United States can have a great impact on your life and/or the lives of your loved ones;
With the help of our experienced immigration attorneys, you will be able to increase your chances of staying in the US legally;
The issues that are related to immigration law are extremely complex. Therefore, it is key to have a good immigration attorney representing you;
The lawyers at Lluis Law have the prestige of having over 50 years of combined experience dealing with these matters, something that other lawyers lack.
---
For all this and much more; With us, you will be in very good hands. Call us today so we can help you with your immigration scenario.
LATINOS WITH OVER 50 YEARS EXPERIENCE
Tell Us Your Case