Have you been a victim of a car accident? Contact our car accident lawyers in Los Angeles. If they collided with your car, it was you who crashed or if you have been involved in a car accident, we can help you.
In Lluis Law we have been dealing with this type of car and other vehicle accidents for more than 50 years. We solve cases successfully with efficient, friendly and professional treatment.
The best Los Angeles car accident lawyers near me
In our office, the Los Angeles auto accident attorneys of Lluis Law will not charge you anything in advance. You will not have to ask for a loan if you have been injured. Either because of a negligent driver of a car, truck or motorcycle.
In Lluis Law we only charge you if we win your case, it's that simple.
Insurance companies often try to negotiate directly with the victim so as not to pay the claim for fair compensation. They avoid confronting the victims' lawyers because they know that the situation changes. These insurers have skilled lawyers to deny your rights. Do not let this happen, you should receive fair compensation.
Lawyers Ramiro and David are experts in representing car accident cases in Los Angeles, California. They will answer all your questions and help you take the best path.
Important information about the car accident
Before calling or coming to our offices, please try to gather all possible information about the accident. That way we can help you much more efficiently. Here are some clues about the necessary information:
Type of accident (crash or frontal collision, rear-end collision, blow and leak etc).
Full description of the accident (where and when it happened, vehicles involved).
People / drivers involved.
Contact information about possible witnesses to the event.
Injuries caused (obtain all medical documentation that you can collect).
Copy of medical bills (if you have them).
Police report. In the event that a police officer was present at the scene of the accident.
Type of victim's insurance and other drivers' insurance policies.
How did you get to the hospital (on your own or in an ambulance).
Did you contact the other driver's insurance company?
Did you sign any documents with the other driver's insurance?
What could have caused the accident?

Any mechanical failure in the vehicle?
A damaged road?

Have you lost working days due to injuries caused by the car accident?
Did the accident happen while working?
Did the accident leave scars?
Have you already filed a workers compensation claim?
There are many questions to ask and data about the accident that must be collected. That way we can file a lawsuit in court. Also process a claim with the insurance company.
If you don't have all the information, don't worry, our lawyers will help you collect as much as possible during the process. Meanwhile you can rest easy and recover from injuries.
You can book your appointment completely free with our lawyers today. We have helped hundreds of clients in your situation.
Other areas of expertise of our car accident lawyers in Los Angeles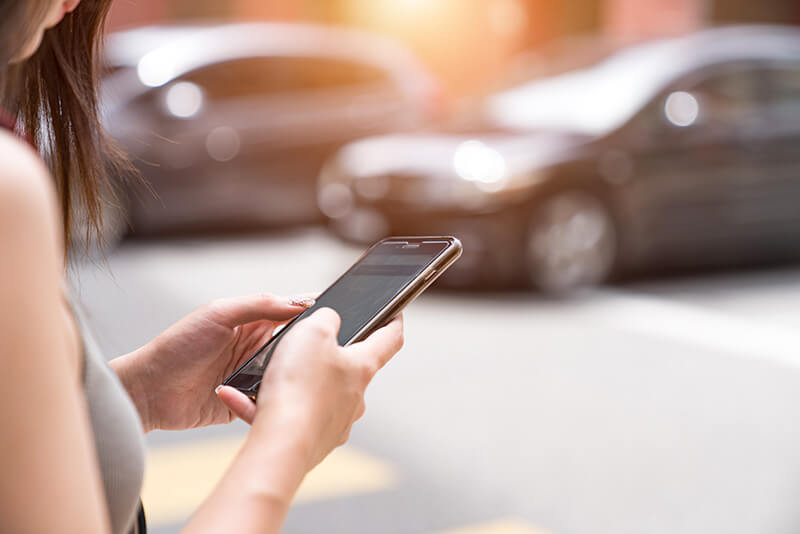 With modern transport systems regulation in the laws are constantly changing. If you have been involved in an Uber or Lyft accident, trust lawyers with experience in these cases.
Electric scooters are all over Los Angeles. The increase in its use also increases the number of accidents. If you need assistance, do not hesitate to contact us.
California has the largest number of motorcyclists in the country. It is not surprising that the accident cases are numerous. If you need help, we are at your service.
We have fought in court against the biggest bus companies in the country. Thus we have managed to recover thousands of dollars for our clients.
To recover damages, medical treatment and other compensation we are at your service. Unfortunately, bicycle accidents occur daily in LA.
Truck accidents require lawyers specialized in the field. With over 50 years of experience there are hundreds of cases resolved by Lluis Law.
Train accidents often lead to serious injuries. If you need to file a claim after being involved in related accident case we will help you.
Quads and other all-terranin vehicles are also sources of accidents. Whatever your needs are, count on us.
Crashes and collisions in accidents occur daily. For claims and to deal with the expenses for injuries we are at your disposal.
In cases of wrongful death that end with the deceased victim we also assist you. If you have lost a family member in a traffic accident, please visit our section "Compensation for death in car accident". Even in that painful situation, you deserve compensation although that will never enough to cover the damage caused, is your right to take it.
No matter in what type of accident you have been involved, we can help you. With 50 years of combined experience our lawyers have worked in these type of cases and many more.
If you wish to receive a free case review, contact the Lluis Law law firm today. We can also assist you in claiming car accident compensation of all kinds. Here are some.
Steps to follow after a car accident
An accident is always an unpleasant event that nobody wants to be a part of. When this happens you can go into shock and feel disoriented.
Below you can read a small guide that will help you on what to do in the moments after the accident. These guidelines will help you get your compensation too. It is convenient to read this now that you are well and in full physical and mental condition. Also, please remain calm, in Lluis Law you will have all the support you need.
Stay at the scene of the accident and never leave it. Stop your vehicle and try to collaborate as much as possible. Try to remain at the accident scene until it has been cleared. Leaving the scene would be one of the most serious mistakes you can make.
Relax and stay as calm as you can. Breathe deeply counting to ten. Try to keep a cool mind so you can think well about the situation.
Call the authorities. Whether there are physical injuries, vehicle damage or deaths, call the police, you are interested in the police report that will be created. Also please call the ambulance, do not assume that someone will do it for you. If you have the option and you are able to do it yourself. Otherwise, please ask someone close to whom you have eye contact for help.
Do not move injured people. If you have seen an unconscious person or with pain in the back or neck, wait until the paramedics arrive.
Turn on the emergency lights and place safety cones or triangles. If you are able to do this, it will alert other drivers of the accident.
If possible, move to the sidewalk or side of the road. If the car was in a dangerous situation move it to the side of the road or sidewalk. If this is not possible, stop it and protect yourself.
Gather information. If you are in optimal condition, please try to take pictures of the scene. These can be very useful for the subsequent insurance claim. Try to collect data from drivers such as: full names of drivers and passengers, location of the accident, license plates, driving licenses, license plate of the agents who attended to you, model of the car, insurance information, contact details of witnesses etc.
Don't blame yourself or be aggressive with the other driver. Insurers will determine the fault once all the information has been offered. Be true to the facts and offer no opinion. Even less if the opinion blames yourself. Do not attack the other driver verbally or physically.
Inform your insurance company and start the claim process. Tell your insurer about the accident as soon as possible, so you can remember all the details.
Contact our car injury lawyers in Los Angeles, CA immediately. Timing is important in these accident cases. You may be denied compensation that covers your medical or other compensatory expenses.
Call us now and schedule your free appointment, we will be happy to assist you.
California and Los Angeles, spotlights for car accidents
California is one of the states in the country with the highest stats of car accidents with victims. In 2013 only, 3,000 deaths from car accidents were recorded. That is, almost 10% of the national data that was 32,719 deaths.
Los Angeles is the second most populous city in the United States and vehicle traffic on its highways is very high. Although in 2023 the fatal accident data has been reduced. The reality is that the data continues to be high in some sectors.
In California, car accidents are regulated by state laws, in addition to federal laws. Among these legal rules is the statute of limitation. If you were injured in a car accident in Los Angeles we will help you. You deserve to receive fair compensation from the insurance company.
Remember that you can make a free consultation without risks of any kind and, no matter how, when and why the accident occurred. We will defend you and be at your side throughout the process.
Factors causing car accidents in Los Angeles
The reality is that many car accidents occur due to driver errors. Although these are not all the causes of accidents. Among the most common we find:
Speeding.
Driving distracted (looking at the mobile or looking for something in the car).
Reckless or wrong turns.
Vehicle mechanical failures.
Driver fatigue.
Ignore or disobey traffic signs.
Reckless driving.
Inclement weather.
A teenager driving.
Track failure.
Most frequent types of car accidents in Los Angeles
The most frequent accidents in Los Angeles, CA are the ones mentioned below:
Head- on collisions: These types of collisions are extremely dangerous and usually leave people seriously injured or killed, due to the magnitude of the impact.
Lateral collision (T-Bone): It is that accident in which the front of a vehicle hits the side of another vehicle with force:
Rollovers: The accident occurs when the vehicle overturns landing on one side or on the road with the wheels facing up. The driver is sometimes launched by the impact or is trapped under the road of the crushed vehicle.
Lateral displacement: It usually occurs when a car tried to move to another bypassing its natural lane.
Rear shocks: These collisions occur when cars are very close in the middle of a rain or snow storm. Also by distracting drivers while they are in a row.
There are drivers who collide with other vehicles and flee the accident scene. California law is especially severe in these types of cases because you not only commits an infraction but also puts the victim's life at risk by not helping him. These drivers can receive very high fines and criminal charges.
The most dangerous intersections and roads in Los Angeles
In the following especially pedestrians and motorcyclists are at risk. We recommend that you take special care at these intersections:
Imperial Highway and Vista del Mar.
Devonshire Street and Reseda Boulevard.
Balboa Boulevard and Nordhoff Street.
Lindley Avenue and Roscoe Boulevard.
Haskell Avenue and Roscoe Boulevard.
S Western Avenue and W Florence Avenue.
La Cienega and West Pico Boulevard.
S Western Avenue and W Slauson Avenue.
Crenshaw Boulevard and W Adams Boulevard.
Roscoe Boulevard and Langdon Avenue.
As for the roads, the most dangerous stretch in Los Angeles is Sierra Highway. It is only 3.5 miles long but it has the highest rate of fatal car accidents.
I-5, I-405, Route 118 and I-710 also suffer a large number of collisions that involve injuries and too many deaths each year.
Common injuries from a car accident
Car accidents generate a series of injuries in people, the most frequent being:
Cranial injury and brain damage.
Head injuries.
Spinal cord injury.
Bone fracture (arms, legs, hands).
Paralysis.
Cuts and lacerations.
Posttraumatic stress and other emotional problems.
Frequent mistakes made by people after suffering a car accident
Try to avoid these mistakes at all costs because the process of obtaining compensation will be much simpler.
Not visiting the doctor immediately or ignoring the doctor's orders.
Ignoring your lawyer.
Minimizing your injuries.
Hiring a lawyer with no experience or specialization in accidents.
Not being honest with your lawyer about past injuries and other lawsuits.
Discussing the case with other people.
Publishing details of your case on social networks.
Talking to the other driver's insurance company.
If you have questions, or do not know why you should avoid all this, call us. The sooner we can assist you, the easier it will be to solve your case successfully.
Prove negligence in a car accident in California
To have a successful car accident claim, you must demonstrate the following elements of negligence:
The other driver had a duty to drive his vehicle safely.
The other driver breached that duty.
As a result of the other driver's actions, the accident occurred.
The accident has caused injuries and economic losses.
Lawsuit against the city, county or responsible state agency
If you have suffered the accident due to damages found on the road, medium or curb. Also for failing traffic lights or defective traffic signs you can sue. In this case it will be against the county, city or state agency responsible.
Before filing a lawsuit, you must file a claim with the appropriate government agency within 6 months of the date of the accident and your injury.
Lawsuit against the manufacturer or distributor for mechanical failure
In accidents caused by mechanical failures, be sure that you can also sue. In this case, a product liability claim will be used.
In the office of Lluis Law, we have over 40 years solving all types of accident cases. Feel free to contact us for a free review of your case. We will guide you on the best option to get your claim.
Types of benefits for car accident victims
Some of the benefits that a person who has suffered a car accident and is assisted by an experienced and trustable Los Angeles car accident lawyer can get are explained below:
Medical treatment: It involves the payment of hospitalization expenses, medical fees, medicines, surgeries, examinations and rehabilitation therapies.
Reimbursement of lost wages or loss of employment: During the time of medical treatment and rest ordered by the treating physician, the person responsible for the injuries or your insurance company must reimburse lost wages. If you also lost your job, you deserve compensation.
Pain and suffering: In personal injury lawsuits, car accident attorneys often emphasize this type of damage for victims of serious accidents.
Property damage: In addition to the benefits related to injuries, victims can also claim payment of damages to their vehicle or full payment when it becomes unusable.
At Lluis Law, we fight with you to obtain the best compensation to make justice for the injuries, expenses and pain caused.
Why choose Lluis Law as your car accident lawyers in Los Angeles?
There are many accident lawyers in Los Angeles. We understand the confusion that the decision of selecting the right one for you can entail.
The reality is that we have more than 50 years of combined experience. Our office in Los Angeles, CA. remains in the same place for more than 40 years. Since then, hundreds of car accident victims in Los Angeles have preferred our legal services. This is what we offer:
50 years combined experience.
No win, no fee, that simple. Without initial payment of any kind on your side.
We are latins. We speak Spanish and English.
We have won hundreds of cases and recovered millions of dollars throughout our professional career.
Personalized, professional and friendly attention. With real and direct access to the lawyer of the case.
We are one of the most recognized firms in Los Angeles, California. Despite this, a family-run law firm that remains friendly to our clients. We know the California and Los Angeles traffic laws well.
Your immigration status does not matter. We are immigration lawyers and workers compensation lawyers in Los Angeles and serve legal or undocumented workers involved in all types of car accidents.
Feel free to contact our Los Angeles car accident lawyers. We are at your disposal and you can book your free consultation right now.