It is possible to get married in the United States with a tourist visa if the immigrant has the necessary legal advice. For this you have the best immigration lawyers in Los Angeles, California.
---
Call right now and get a professional consultation with us without any commitment. We have been helping Hispanic and non-Hispanic clients finding a new life in the US for more than 40 years.
LATINOS WITH OVER 50 YEARS EXPERIENCE
Tell Us Your Case
Can you marry In 2023 In The United States on A B-2 Tourist Visa
So, Can I really get married in the United States on a tourist visa? In this blog we will explain everything you need to know about getting married in the US with a tourist visa.
Aliens who decide to get married in the US on a tourist visa need:
To demonstrate that they did not come to the country only with the intention of getting married.
Then make sure they have no legal impediment to doing so.
What Happens If You Get Married On A Tourist Visa?
You can get married in the United States on a tourist visa, but it is recommended that you know what will happen after you do so. There are several considerations to take into account before taking this step.
Possibility Of Approval Or Denial Of The Request
Just as Immigration can approve the request for adjustment of status, it can also deny it. You have to be prepared for either of these two possibilities. Immigration authorities decide whether or not to approve an application to obtain a Green Card based on:
The criminal / immigration record of the alien.
Prior immigration sanctions.
Applicant's physical / mental health status.
If the Citizenship and Immigration Service (USCIS) denies the application, you should think about what will come next:
Either way you will need to hire a lawyer and immigration expert if you want to remain in the US. Remember that unlawful presence in the US has consequences.
2. You Will Not Be Able To Return To Your Home Country Or Travel For A While
To adjust immigration status by marriage, you must remain in the US for at least two years after permanent residence is approved.
If you leave the country during this time, you lose the process and will not be able to return to the US until you obtain an advance parole re-entry permit.
That means you won't be able to see your family or friends for a while. Unless they are going to visit them in the United States. You will also not be able to meet any work or financial commitment you have. You will need to leave a legal guardian.
3. Enter With A Tourist Visa, Get Married And Be Discovered
If immigration officials discover that the alien entered on a tourist visa to marry a US citizen, the adjustment of status will be denied. You must take into account a reasonable time before celebrating nuptials so as not to arouse unnecessary suspicion.
You might want to check our blog on what happens if you overstay your US visa.
4. Immigration Discovers That you are in a sham marriage
If Immigration considers that the marriage in the United States with a tourist visa is fraudulent and was done with the sole intention of obtaining the papers, two things can happen:
Declare the void immigration procedure and/or
Open an administrative procedure to send them to jail and be deported.
5. If You Plan To Enter And Marry In The US, Consider Applying For A Fiancé(e) Visa
Under no circumstances marry in the United States on a tourist visa with the possibility of obtaining a K-1 fiancé(e) visa. Doing so could get you into serious legal trouble, if you commit the crime of visa fraud.
6. Do You Plan To Return To Your Country After Getting Married?
If you plan to marry a US citizen on a tourist visa, but plan to live outside the US, bring enough evidence with you to certify it.
For example, return tickets, property documents (real estate, companies), contracts, letters from the company where you work and others.
Please note that it is not necessary to state that you are going to get married if it is not absolutely necessary and you are not breaking any laws.
Thefore, it is indeed possible and you can marry in the US on a tourist visa, but having the appropriate legal advice.
What Is Needed To Get Married Civilly In The USA?
First of all, comply with all the requirements demanded by the state where you reside or where the marriage is celebrated. In this case the laws of California and the ordinances of the county of Los Angeles.
You will also need to prove your marital status (single, widowed, or divorced) and be of legal age. For these purposes, they must acquire a marriage license by submitting an application to a Civil Registry. The cost of this document ranges from $5 to $120, depending on the state.
All documents must be translated into English by an official interpreter and include:
Being of legal age.
Identity document of the spouses. Aliens can submit their passport, visa or residence card.
Social Security number.
Birth certificate.
Note. For the wedding, the presence of both individuals and two witnesses is required. After the ceremony, the civil registry issues a marriage certificate that gives legal validity to the act.
What Other Elements Should Be Considered so I can marry in the United States on a Tourist visa?
You don't need to spend a lot of money planning the ceremony. Just do the basic setup if you don't want to commit a lot of resources. Remember that only the presence of the witnesses and the registry official is enough to celebrate the ceremony.
If you obtained a K-1 fiancé visa, you must marry within 90 days of entering the country.
Can I Get Married In The United States With A Permanent Resident On A Tourist Visa?
Yes you can. Whether you have a tourist visa or have made an ESTA Permit Application to travel to the US. The problem is that if you entered on a tourist visa and your fiancé(e) is a permanent resident you will have to expect that:
There is a visa number available depending on the priority date.
Your stay could extend beyond the limit established for a visitor visa. The USCIS response could take years to arrive.
In such an event, they would have to leave the US while the agency makes a decision.
In our blog you can learn about marriage-based Green Card interview questions that are most often asked in immigration interviews.
What Happens If My Application For Adjustment Of Status Is Denied?
When this happens, the immigrant must leave the US and return to their country of origin to complete the consular process. It is the same procedure as for adjustment of status, but outside of the United States.
This procedure – as its name indicates – is carried out in a consulate or embassy of the country where the foreigner resides.
The procedure could take several months and entry to the US could be authorized again when a visa number becomes available.
What Happens If I Cannot Get Married In The United States With A Tourist Visa?
If marriage in the United States on a tourist visa is not possible, there are other options available. Your experienced immigration attorney will tell you that you have two options to enter the US and get married:
If you are unmarried and abroad, you can ask the US citizen to apply for you for a K-1 fiancé visa.
What Are The Benefits Of Marrying A US Citizen?
There are several benefits that grants being married to a United States citizen:
There are no annual visa limits as occurs in marriages with permanent residents. So you will always have a visa number available.
You will have the opportunity to apply for adjustment of status immediately after legally entering the US.
The first two years you will receive conditional residency. You will need to pass the test for USCIS to grant you permanent residence.
Possibility of becoming a US citizen faster.
You will be able to obtain a work permit immediately.
Tips To Consider If You Plan To Get Married On A Tourist Visa
If I have a tourist visa, can I get married in the USA? If you are thinking of getting married in the United States, you should consider the following recommendations.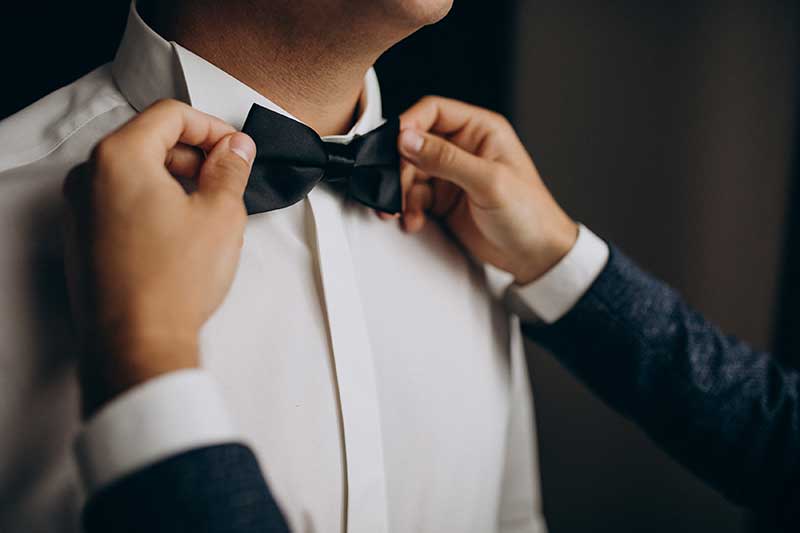 1. Get Married In A Bona Fide Marriage
You will need to prove to USCIS that your marriage is legitimate in order to obtain permanent residence. If it is discovered that it is a fraudulent marriage, you will face problems with the law, including deportation proceedings.
Also, try to submit as many documents and evidence as possible:
Photographs of the couple and their respective families and friends.
Service contracts (water, electricity, gas, telephone, internet) that demonstrate coexistence.
Joint bank accounts.
School enrollment of children, if they have them.
2. Keep In Mind The 30/60 Rule
USCIS applies this rule implemented by the Department of State on the occasion of marriages between a US citizen and an alien.
If a person enters the US and marries within the next 30 or 60 days, Immigration will consider that:
They entered with the sole intention of getting married and/or
It is a fraudulent marriage.
Consequently, the petition for adjustment of status will be denied and a criminal investigation may be initiated. That does not mean that the petitioner does not have the right to file an immigration appeal. After 60 days, bad intent cannot be presumed.
3. Application For Visa Extension
If after entering as a visitor you plan to remain legally in the United States, do not forget to request an extension of your stay. Remember that you can request an extension of the B1 / B2 visa for another six months.
Consider speaking with an immigration attorney about this matter and not letting your visa expire.
4. When Can I Get Married In The United States With A Tourist Visa?
The timing of the wedding is very important during the adjustment of status application process. Unless you plan to get married and return to your home country.
Otherwise, it is better to wait a reasonable time beyond the 60 days indicated by the rule to submit the request.
5. Do Not Use Your Tourist Visa Anymore If You Are Already Married
After marrying a US citizen or permanent resident, do not use your travel visa to enter the US anymore, especially if you do not plan to stay in this country.
Doing otherwise unnecessarily exposes you to questioning by CBP officers or being denied entry. It is better to start the residence card process as soon as possible. If you are not married yet, better apply for a K visa.
Frequently Asked Questions on How to Marry in the United States on a Tourist Visa
I want to get married but I don't have legal status?
Yes you can. It is enough to present a valid identification document that certifies that you are of legal age. Then apply for the marriage license.
Can I get married with a tourist visa in the United States and then return to my country?
That is allowed by law. Only if you want to become a permanent resident, your spouse must apply and then go through the consular process. If you do not want to get a Green Card, you can reapply for a tourist visa to enter the US again.
Can I Buy a House in the United States with a Tourist Visa?
With the tourist visa you can buy a house in the United States. The law does not prevent any foreigner from owning property in the US as long as he can prove that his funds are legal. In any case, seek legal support before carrying out any commercial transaction.
Now that you know how you can get married in the United States with a tourist visa, consider calling our attorneys and starting the process to become a permanent resident.
---
We have been helping immigrants like you for more than 40 years. We are specialists in American visas , immigration court representation in Los Angeles, immigration waivers of inadmissibility, immigration bail bonds, asylum in the USA, TPS and more.
LATINOS WITH OVER 50 YEARS EXPERIENCE
Tell Us Your Case