If you have been the victim of battery or extreme cruelty, knowing what the VAWA visa is will allow you to apply for this immigration relief.
---
Among the most popular types of American visas we find VAWA. This visa is focused on those who are suffering some type of violence. As an immigrant, you may be eligible to apply for one. Our immigration lawyers in Los Angeles will help you in this process.
LATINOS WITH OVER 50 YEARS EXPERIENCE
Tell Us Your Case
What is the VAWA visa program and how does it work in 2023?
The Violence Against Women Act (VAWA), was passed by the US Congress in 1994 under the Immigration and Nationality Act (INA). The VAWA program seeks to protect foreign nationals who are victims of battery or extreme cruelty. Note that:
Although the VAWA visa is defined as a violence against women law, the VAWA program also protects men.
All victims can obtain legal status without the need for the abuser's participation through self-petition.
This program is one of the paths to obtain a Green Card and become a lawful permanent resident in the United States.
Applicants applying for the program must have been the victim of abuse or extreme cruelty by a:
US parent or permanent resident;
US citizen son or daughter;
US spouse or former spouse or permanent resident.
VAWA visa benefits
If your VAWA self-petition is approved, you can obtain the following benefits:
Lawful permanent residence.
Employment authorization.
Public benefits.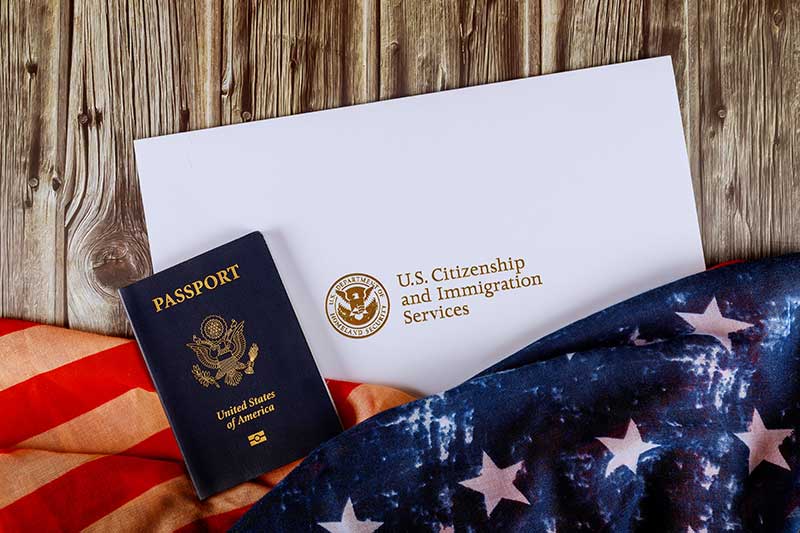 If you become a lawful permanent resident (Green Card holder), after a few years you may become a US citizen.
What are the VAWA visa requirements?
The requirements that you must meet for a VAWA visa application are the following:
Being the victim of extreme cruelty or battery by a US citizen or resident.
File Form I-485, Application to Register Permanent Residence or Adjust Status.
Be physically present in the US when you file Form I-485.
No adjustment veto applies in its process.
You are eligible to apply for an immigrant visa.
An immigrant visa is available to you at the time you file the I-485 and when USCIS makes a final decision on your case.
You are admissible in the US for a Green Card.
Also, you may be eligible to receive an immigrant visa based on:
Approval of Form I-360, Petition for Amerasian, Widow(er), or Special Immigrant , or;
An approved self-petition filed with Form I-485, or;
A previously filed self-petition that was pending.
If you committed any violation of the immigration law or the way in which you entered the US, you will be barred from adjusting status. However, VAWA self-petitioners and beneficiaries are exempt from this.
Requirements for Adjustment of Status as a VAWA Derivative Applicant
Unmarried children under the age of 21 of principal applicants may apply for a Green Card as a derivative applicant. However, they cannot file as a derivative applicant if the parent is a self-petitioner.
Each derivative petitioner must submit their own application for a Green Card. To be eligible for a VAWA-based adjustment of status as a derivative applicant, they must meet the following requirements:
File form I-485.
Be present in the US at the time of filing Form I-485.
An immigrant visa is immediately available for them.
No adjustment of status prohibition applies to their process.
They are admissible to the US and can obtain a Green Card, a waiver of inadmissibility, or some other form of relief.
They are an unmarried child under 21 years of age of the principal applicant.
Availability of visas for derivative applicants
Derivative applicants will have to follow the next requirements:
If your father is a self-petitioner for a VAWA visa and is the spouse or child of an abusive U.S. citizen, USCIS will consider your father an immediate relative if a visa is available.
You, as a derivative family member, may be considered an immediate family member. If a visa is immediately available for your father, you may file Form I-485 together with your father's Form I-485.

You can also file Form I-485 separately from your parent's form if it is pending or has already been approved.

If your parent is a VAWA self-petitioner and the spouse of a permanent resident, you and your child will have the same visa preference category and priority date as your self-petitioner parent.
You will need to file Form I-485 when a visa is available for your category and immigration priority date.
Protections for derivatives who become adults
Derivatives who turn 21 years of age may still be considered minors for some immigration purposes. The Child Status Protection Act (CSPA) allows some people to be considered minors.
If you are unable to benefit from CSPA, under INA 204(a)(1)(D) it may allow you to adjust status in a preference category when a visa becomes available.
Confidentiality protection
Immigration law prohibits USCIS from denying your application based on information provided solely by the perpetrator. USCIS may not disclose any submitted information to third parties. However, there may be certain exceptions for limited circumstances.
If you change your address, USCIS must be notified immediately and in person. Due to confidentiality protections, USCIS does not accept change of address requests over the Internet, by phone, or by mail.
What documents do I need to submit to apply for the VAWA visa?
Self-petitioners for the VAWA visa filing a Form I-485 after filing the I-360, will be "principal applicants". If you are a principal applicant you will need to submit the following documents:
2 passport-type photographs.
Copy of the birth certificate.
Copy of Form I-797, Approval Notice or Receipt for your Form I-360.

If you filed Form I-360 together with Form I-485, it will not be necessary.

Form I-485.
Copy of your identification document issued by the government, must have a photo.
Copy of Form I-94, Arrival/Departure Record , or;

A copy of the admission stamp, or;
Entry permit by the Customs and Border Protection Service (CBP) if applicable.

If CBP provided you with Form I-94 upon arrival in the US, you must print the I-94 from the CBP website.

Copy of the page of the passport where the non-immigrant visa is present. (if apply).
Form I-693, Medical Report and Immunization Record .

You can file this form together with the I-485 or later, depending on whether USCIS requests it for the interview.

Copy of the passport page where the admission stamp or entry permit is located (if applocable).
Form I-601, Application for Waiver of Grounds of Inadmissibility (if applicable).
Certified police or court records of all your criminal charges or arrests (if applicable).
Form I-212, Application for Permission to Reapply for Admission to the United States after Deportation or Removal (if applicable).
If necessary, documents from previous or current J-1 or J-2 nonimmigrant status .

Including proof of satisfaction or waiver of the 2-year foreign residency requirement of INA 212(e) on Form I-612, Application for Waiver of the Foreign Residency Requirement .

If you have A, G, or E nonimmigrant status, you must include Form I-508, Request for Waiver of Rights, Privileges, Exceptions, and Immunities.

If you have A, G, or NATO, you will also need to file Form I-566, Application for Interagency Registration – Employment Authorization for A, G, or NATO Dependent, or Change/Adjustment of Status to/from A, G, or NATO Status .
How to apply?
If you are in the United States, meet the necessary requirements, and a visa is immediately available to you, you must file Form I-485 to apply for a Green Card. To do this, you will need to submit:
The I-360 form to qualify for the Green Card.

If a visa is immediately available to you, you will not have to wait until the I-360 form is approved.

If you are a VAWA self-petitioner for adjustment of status as an immediate relative, you should file Form I-485 at any time as immediate relative visas are always available.

If you file under the family-based preference category, you would have to wait for a visa to become available to you.
In the event that a visa is immediately available when you file Form I-485, you will need to:
Jointly file Form I-360.
After Form I-360 has been filed and is pending, or;
After the I-360 form is approved.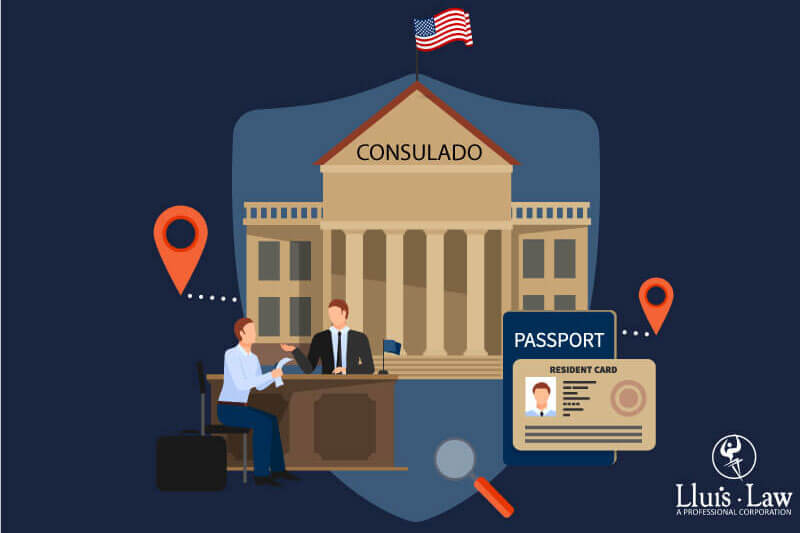 If you are abroad, visit our section on consular processing to learn how to carry out this procedure from abroad.
VAWA visa and cancellation of removal
Victims of domestic violence may be eligible for cancellation of removal. Such cancellation of removal is known as a "VAWA cancellation" and is available to both women and men.
For immigrants who qualify for this cancellation of VAWA, the immigration service may overlook certain aspects of their case that prevent them from obtaining a Green Card.
To request a WAVA cancellation of removal, you must meet the following requirements:
Being married to a US citizen or permanent resident spouse who is abusive to you, or;
Be the child of a U.S. citizen or lawful permanent resident, or;
Be the parent of a U.S. son or daughter or lawful permanent resident.
It is important that you consider the following criteria:
Restrictions on time you have due to divorce or death will not apply to cancellation of removal.
It will not be necessary to prove whether the marriage was performed in good faith. However, it is always important to prove it as fraudulent marriages are not accepted for cancellation of removal.
Additional requirements to prove
Have at least 3 years of continuous physical presence in the US.
Have been the victim of any type of extreme cruelty, battery, or violence by a U.S. citizen or lawful permanent resident spouse, parent, or child. These acts can be:

Threat.
Labor abuses.
Social isolation.
Sexual or psychological abuse.
Abuses related to immigration status.
Physical, sexual or workplace harassment.
Extreme cruelty.
Physical damage.
Mental damage
Degradation.
Defamation.
Labor or sexual exploitation.
Intimidation.
Possessiveness
You must prove that the victim, their parents or children will suffer serious consequences if they are deported, or;
As there is no definition in the law to assess when a deportation causes harm to people, the following factors will be considered:

The age of each person who entered the US and when they apply for cancellation of removal.
If you have children, you will need to submit the age, number of people, and immigration status of the person's children.

The native language level of the country will also be taken into account.

Each person's health status, children, spouse or parents for the availability of medical treatment.
The length of residence stay they have remained in the US.
The number of legal female relatives in the US.
The economic and psychological impact that a deportation would bring.
If your health is at risk by returning to your home country, you may be eligible to apply for asylum or refuge in the United States or make use of the NACARA law.
Can I legally work in the United States if I file a VAWA self-petition?
Self-petitions alone do not allow you to legally work in the United States. When USCIS approves a VAWA self-petition, USCIS may issue you a legal work permit, known as an Employment Authorization Document (EAD).
If the perpetrator is your US spouse, child, or parent, you may be able to get a work permit more quickly. The process for this procedure is as follows:
File Form I-765, Application for Employment Authorization when your Form I-485 is pending, or;
Apply for an advance EAD by filing Form I-131, Application for Travel Document.
Advance Work Permit documents allow you to obtain a work permit in the US after taking a temporary trip outside the country.
VAWA Visa FAQs
What criminal acts does VAWA overcome with a waiver of inadmissibility?
There are some crimes that the VAWA applicant can overcome with a waiver of inadmissibility. VAWA self-petitioners may request a waiver of inadmissibility which covers:
Crimes of moral turpitude.
Multiple criminal convictions.
Narcotics trafficking of at least 30 grams.
Prostitution.
Compared to other adjustment of status applicants applying for this waiver, it will not be necessary to show whether a qualifying relative would suffer extreme hardship if their application is denied.
However, it is important to prove that you have good moral character to be eligible for the VAWA program.
If I am not eligible for a VAWA visa, are there other options?
If you are a victim of domestic violence and are not eligible for a VAWA visa, you may be able to apply for other programs such as T visas and U visas for victims of human trafficking and crimes. It is important to have a lawyer by your side to help you determine your eligibility like the one you will find at Lluis Law.
In our articles "T visa requirements" and "What is a U visa" you will find extensive information on both visas.
How long does the VAWA visa process take?
The process that the VAWA visa takes is approximately 16 to 21 months on average. Although it all depends on the number of applicants that exist.
What is the waiver of the battered spouse or child?
Battered spouse and child waivers are protections under VAWA for immigrant victims who have conditional resident status or immigration parole. After 2 years, you can request to have your status removed when your spouse signs a joint petition with you.
The eligibility requirements for a waiver are:
The marriage must be in good faith. That is, it must not be a fraudulent marriage.
During the marriage, you or your child were the victims of battery, violence, or extreme cruelty by the US citizen or lawful permanent resident of the US.
How to prove that I was the victim of battery or extreme cruelty?
Generally, USCIS cannot require you to provide any specific type of evidence showing battery or other form of violence against you. However, some evidence that could help you are some of the following:
Medical records.
Police records.
Photographs of wounds or injuries.
Statements explaining the incident during the marriage.
Statements from friends or relatives that can describe the mistreatment you have had with your aggressor.
Letter from domestic violence or mental health provider.
Protection order.
Any type of evidence that you have to demonstrate the aggression or violence that you have experienced.
Immigration lawyers in Los Angeles to process the VAWA visa
Now you know what the VAWA visa is. If you or a loved one is experiencing domestic violence and needs to file a VAWA case, call us today.
Our immigration attorneys have more than 50 years of combined experience supporting all those individuals who are victims of any type of injustice.
---
With us, you will have quality, effective legal representation at a reasonable cost to attend to your legal proceedings.
LATINOS WITH OVER 50 YEARS EXPERIENCE
Tell Us Your Case