If you are thinking about how to legally enter the United States nowadays, this article has all the answers you need. We are Los Angeles immigration lawyers with over 50 years of combined experience.
---
To arrange a consultation with us, just give us a call right now. In our comfortable offices located in the center of the city, we can personally explain everything you want to know.
LATINOS WITH OVER 50 YEARS EXPERIENCE
Tell Us Your Case
How To legally enter The United States In 2023
In this blog we will see how you can go to live in the United States legally as a Colombian, from Mexico, Spain, Chile, Venezuela or any other country.
Immigrating to the United States is a decision that many people make for family or work reasons.
Immigration is regulated by the laws of the country, so to live legally in the USA it is necessary to meet certain requirements.
Since immigration laws are extremely strict, aliens need to be legally guided. Only then can they fulfill their American dream without setbacks and adhering to current legal regulations.
There are several ways to enter the United States and live legally temporarily or permanently for family, humanitarian, employment, or educational reasons. To live in this country without fear of deportation, you are required to enter and remain in legal status.
The way to achieve this is by obtaining an immigrant visa or a non-immigrant visa. Here we will mention many of them but remember that we have an updated guide with the main types of American visas.
What Do You Have To Do To Go and Live In The United States?
One of the first requirements to live in the United States as a Chilean or from any another nationality is to enter the country with an immigrant visa. It can be a permanent worker visa or a family visa.
Permanent Workers
The following visas are included in this category:
Family Members Of Citizens Or Residents
The principle of family reunification provided for in the Immigration Law helps to facilitate the migration process for many national foreigners.
V visa for family members of a US citizen (spouse and unmarried children under 21 years of age).
IR-1 visa for direct relatives of a US citizen (spouse, unmarried children under 21 years of age, and parents).
CR1 visa for spouses of US citizens or permanent residents (with less than two years of marriage) and unmarried children under 21 living abroad.
Visas for certain relatives according to the preference category (F1, F2A, F2A, F3 and F4).
K-3 and K-4 visa so that spouses of US citizens and their children can freely enter or leave the US while they wait for their permanent residence.
Adopted orphan visas: IR-3, R-4, IH-3 and IH-4.
Diversity visas for citizens of countries with low levels of immigration to the US
You may also be interested in reading our article on family reunification for Cubans.
Can I Live In The US If I Entered On A Non-Immigrant Visa?
Another way to legally live in the United States is to enter on a nonimmigrant visa and then change status. These are the visas available to enter: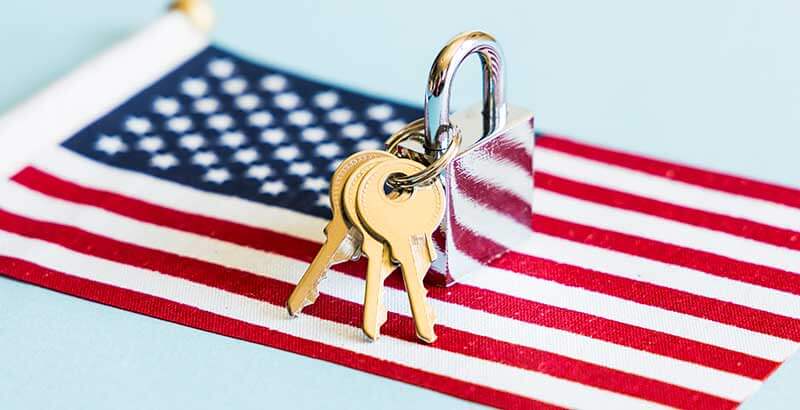 Temporary Workers
E-3 visa: Australian skilled workers.
H-1B visa: Alien workers for specialized occupations.
H-1B1 Visa: Free Trade Agreement (FTA) professionals from Chile and FTA professionals from Singapore.
H-2A visa: Temporary agricultural workers.
H-2B visa: Temporary non-agricultural workers.
L-1 visas: Managers, executives or specialized technicians transferred within the same company and includes the subcategories:

L-1A visa. Transfer of executives or managers.
L-1B visa. Transfer of professionals with specialized or expert knowledge.

O-1 Visa: Aliens of extraordinary ability in the arts, sciences, education, business, or athletics.
Q visa: Visitors in cultural exchange programs between the US and other countries.
P visa: Athletes, artists and their spouses and includes the sub-categories:

P-1A ​​for internationally recognized athletes.
P-1B for artists or members of a recognized artistic group.
P-2 for artists performing in the US under a reciprocal exchange program.
P-3 for individual artists or entertainers coming to the US to perform, teach, or consult under a unique cultural program.

Religious worker visa (Type R).
I visa: Foreign journalists and media.
TN Visa: North American Free Trade Agreement (NAFTA) Temporary Professionals.
Investors And Traders
Tourism And Business
B-1 business visa. Includes business associates, attendees of scientific, commercial or educational conventions. Likewise, athletes (amateur – professionals), beneficiaries of inheritance, signers of contracts and domestic employees or nannies.
B-2 tourist visa. For vacations, social activities, medical treatment or visits to family and friends.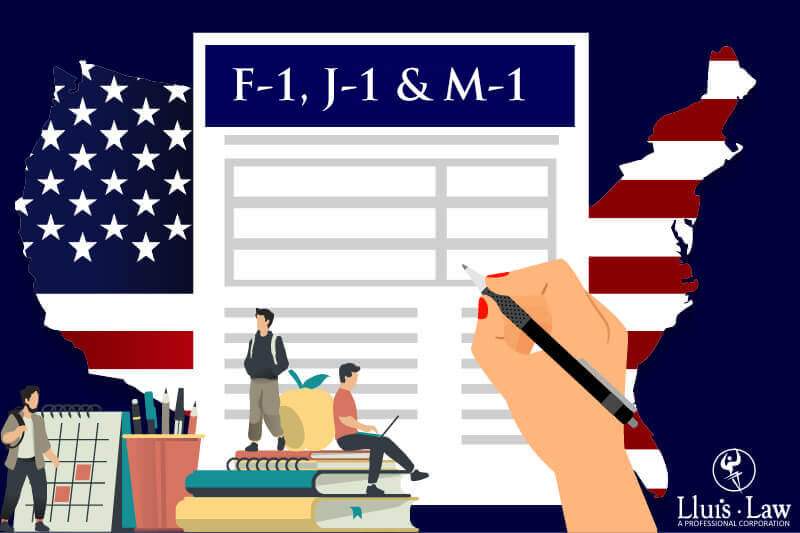 Is There Another Way I Can Enter To Live In The United States Legally?
Certainly there are a series of immigration reliefs that can be invoked to settle in the US legally:
Many individuals can change of status from a visitor visa to a Green Card. Even getting married in the United States with a tourist visa. They should only have the appropriate legal advice so as not to make mistakes in the procedures.
What Does It Take To Be Legal In The United States?
The requirements to enter and live in the United States legally derive from the type of path you have chosen to emigrate. You can be granted permanent residence:
As an investor.
Through family reunification.
At the request of an employer.
By diversity visa lottery.
Any of these immigration modalities that you have chosen to obtain a Green Card will allow you to live, work and study in the country legally and then become an American citizen.
What Is The Easiest Way To Immigrate To The US?
Without a doubt, obtaining American residency by family based immigration petition is the easiest way to immigrate to the US. Whether it is a residency application by marriage or in any of the following situations:
How Can I Enter To Live And Work In The United States Legally If I Have Relatives Living There?
What Is The Process To Immigrate, Live And Work Legally In The US?
Before taking this step, talk to an experienced immigration attorney who can really help you. As we have already explained, there are many ways to enter and live in the United States legally.
Complying with the required requirements is essential to avoid setbacks when applying for an immigrant or non-immigrant visa.
Be sure to apply for the type of visa that applies to you, depending on the purpose for your trip to the US.
Ask your immigration lawyer what is the best way to emigrate, according to your options (family, work, others).
Check the preference category according to the option chosen: residence for family purposes or residence for employment.
Pay the applicable fee for the family-based card application:

If you are abroad about $1400.
If you are in the US, you should pay approximately $1,960.
Plus the fee for mandatory medical examination.

The rest of the process will depend on your current place of residence (within or outside the US). Although it is more or less similar in either case.
Note. The application for a Green Card based on employment has a cost of $1,225. Varies by preference category. Additional costs to be paid by the sponsor could raise that amount to $10,000, including the PERM labor certification.
Steps To Apply For The Residence Card
Filing of the petition of the foreign relative or worker with USCIS by the sponsor (Form I-140).
Wait for USCIS to review the green card petition. If approved, you must submit the application for permanent residence through:

Form I-485, if you are in the US; or
Form DS-260, if you are abroad.
Plus the submission of Form I-864 by the sponsor where they agree to support them financially.

Collection of biometric data and medical examination in the country of the applicant or in the US, as the case may be.
Interview with an immigration officer (at the USCIS office or US consulate)
Wait for the result of the Green Card application after the interview. If approved, the applicant can travel to the US.
This process is different for applications based on Green Cards for diversity lottery, humanitarian reasons and long-term residence.
Do you know what are the marriage based Green Card interview questions that are asked in the interview? You can find them all on our website.
Other Elements To Take Into Account To Live In The US Legally
If you are thinking about how to file papers in the United States to live legally, consider the following:
Know the language. It is advisable to learn English because you will have better job opportunities. You do not have to speak or understand English perfectly, but the immigration officer will assess your current level. To apply for American citizenship it is essential
Prepare for the interview. That means having the advice of a competent immigration attorney. You will be properly prepared to avoid mistakes during the application process and the interview.
Submission of evidence. Have all the requirements and documentation ready in order to submit them on the day of the interview. Remember that forgetting, omitting or lying about any document could lead to the denial of the application.
How much money should I bring? If you travel to the US on a tourist visa, you must bring a sufficient amount of money for your stay (approximately $1,000 per month). If you can't justify how you will cover your expenses, it could be returned.
So how can you become a US citizen without speaking English? Is there a way? What is the level required? We give you all the answers on our blog.
What Do I Do If My Immigrant Visa Application Is Denied?
Individuals who are denied an immigrant or non-immigrant visa application is due to not getting the necessary legal advice. If this is your case, consult with our immigration attorneys to explore new options.
Often when an application is denied due to lack of evidence or procedural errors, one just has to wait and fix the mistakes. The fact that immigration laws are constantly changing leads applicants to make mistakes.
This does not happen when the request is made by an expert and up-to-date professional on immigration issues.
Can I Work In The US While I Fix Papers?
In some cases it is possible while you are looking for a way to do paperwork during your stay in the US. The administration prefers that foreigners remain on their own after requesting any immigration resource.
For example, if they apply for asylum or refuge they can receive a work permit after 180 days of applying. Instead of financially supporting the asylee/refugee, the government offers the immigrant the possibility of working legally.
Otherwise, those who enter with a non-immigrant visa do not have the right to work for an employer. However, they can do business on their own account.
What Are The Travel Requirements To Enter The United States?
The airline where you purchased your ticket to travel to the US will ask you to provide a number of personal details. That information will be verified by US authorities before you board your flight.
At the time of check-in and going through immigration of the country from which you are traveling, your data and travel documents will be verified again to ensure that you travel with your papers in order.
Upon arrival in the US, immigration officers will review your passport and entry visa and ask additional questions. The entry requirements to the country are as follows:
Valid passport and current visa.
You do not pose a threat to the security of the United States.
Not having an entry ban.
Comply with the sanitary measures (vaccinations or required tests) if they are requested at that time.
Not having the intention of staying permanently in the country.
Have an address where you will stay in the US (hotel or family/friend's house).
If your passport was not stamped to enter the United States, do not worry, it is an issue that we have discussed in detail on our website.
---
Knowing how to go to live in the United States legally can be easier than you think, if you are well advised. We have been helping Hispanic immigrants and other nationalities to settle in the country for more than four decades.
We are experts in visas, immigration waivers, asylum, adjustment of status and cancellation of removal, and other immigration matters. Call now and request a consultation with us without any obligation for you.
LATINOS WITH OVER 50 YEARS EXPERIENCE
Tell Us Your Case